​Join Us on the Highest Rated Grand Canyon Antelope Canyon Tour from Las Vegas
See These Amazing Places in only 2 Days From Las Vegas
check-circleGrand Canyon National Park
check-circleLower Antelope Canyon
check-circleHorseshoe Bend
By booking with us you'll get the following benefits:
​Direct Communication
Feel free to contact us via Phone, Email, Live Chat, Facebook, WhatsApp, LINE, or WeChat. Get answers to you questions directly from the people who know the tour the best: US!
heart
​High Quality Service
From Your Booking to your pickup, to the safe driving to our comfortable hotels, enjoy high quality service from beginning to end.
​A Lifetime of Memories
We focus on the details so you can sit back, relax, and enjoy your tour. Cherish the time with you friends and family, take photos that will reinforce these memories, and know that you are in good hands.
"Wonderful Trip"
My Husband and I went on a Grand Canyon and Antelope Canyon tour with MaxTour. It was really a fun experience where we get to visit the destinations we pick with ease and comfort.We've thoroughly checked all the travel companies before we landed into MaxTour and we definitely recommend it.
The whole trip was long but you wouldn't feel it since they have a WiFi on board plus some free snacks and drinks also the view was spectacular. Lastly, our guide Matthew was very nice and accommodating most importantly he drives safely so you wouldn't feel unsafe. Thank you so much Max Tours for taking care of us.
- Veronica (Philippines)
See our best selling 2 Day Grand Canyon Antelope Canyon Tour
​
Features of this higly rated tour:
arrow-down
Small Groups
Enjoy the personal touch of our small group tour
Each one of our tours will feature no more than 13 guests. Get a chance to visit places
Grand Canyon Sunrise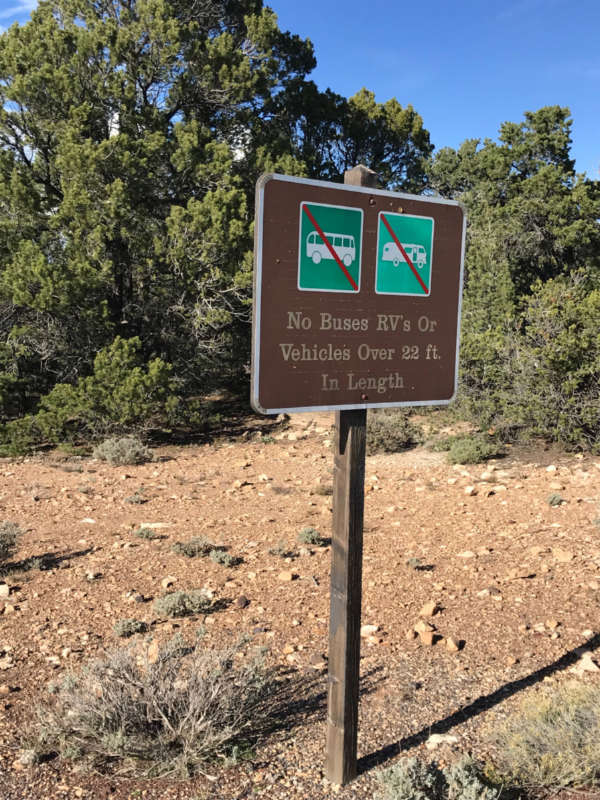 Unparalleled Access
We take you to places no other tours will go
We have scoured the southwest for the most striking and uncrowded scenic stops to help you get great photos and memories that will last forever.
Our small group tours will have access to places big bus tour are not allowed to go and you tour guide will take you to some of his favorite "secret spots" along the tour.
High Quality Guides
All of our tour guides are fluent in English, experienced in the areas they travel to, and above all, trained in driving safely.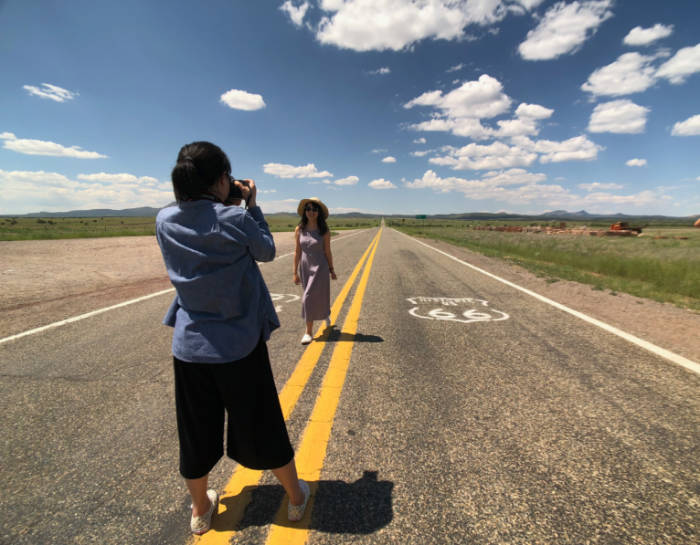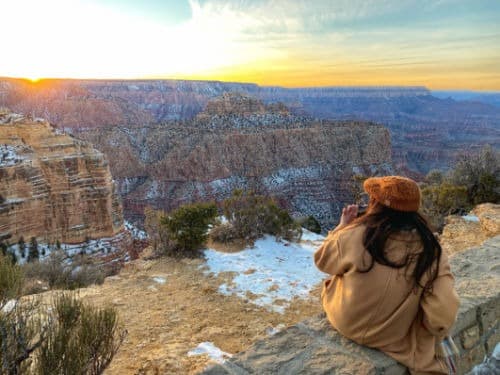 Envy Inducing Photos
We are always on the lookout for great photo spots. Your guide will take you to the best vistas at the perfect time of day and help you get the best possible shots.
​
Hear it from our Past Guests:
2 Day Grand Canyon Antelope Canyon Tour
We had a wonderful time on this tour. It was a well designed itinerary, with good balance of sceneries, rest stops and driving. Our tour guide Michael had great knowledge about the areas visited, and he was super friendly and helpful. The hotel was lovely too. We truly enjoyed the whole experience but we believe having a good tour guide made a big difference. Grand Canyon and Antelope Canyon were the most amazing places, we felt very lucky to have had the chance to visit. Well done Max Tour!
- Diane Winter(United States)
2 Day Grand Canyon Antelope Canyon Tour
Kane was a wonderful guide. We saw great sights. He took good care of everyone. He was very knowledgeable and took us to great photo shot locations. He also was always happy to take pictures for us. I found our entire trip full of fun, definitely recommend.
Roger Lian (United States)
​Grand Canyon Antelope Canyon 2 Day Sunrise Tour
Took a tour with Kane it was a 2 day 1 night tour. We saw Hoover dam, Grand Canyon, Antelope Canyon, Horseshoe Bend and a couple of other pit stops that were absolutely amazing it definitely surpassed my expectations it was everything I hoped it would be and more. I hope one day in the future I can do this tour again. It was even better because I was a solo travel and everyone instantly became my friend, I am so thankful for the respect I received from everyone. I will highly recommend this tour and encourage them to find a way to have Kane as your tour guide. He was very fun and entertaining he took pictures and made long rides feel short. He recommended what he thought was best and he was right on because everything was perfect. Thank you so much for such an extraordinary experience.
- Irene (Greece)
Be Careful!
There are many 3rd Party Booking Sites repackaging poor quality tours and promoting them on their platforms. Don't end up like these reviewers who didn't book with MaxTour:
It was amazing BUT the tour guide OMG!
The tour guide was funny but she was so hard to understand, the bus was mostly Asian people and she did translate but when she spoke in English it was very hard to understand her. The bus drivers(yes, they switch drivers 3 times) the drivers drove CRAZYYYYY!!!!!!!!!!!!!!!!! Omg, the halts that bus had was so many. The horseshoe was amazing and the antelope was amazing too! When we got to the antelope we had a native doing the tour and they were great in giving so much information and giving us photo tips. Highly recommend to go but if you can find another tour take it, but if you cant then take this bc the views are amazing.
"
"Unprofessional, unkind, inpatient. We booked our tour through a third party. We called directly to the company and they did not answer and had a message that they were not open yet. Loss over $900

THEY DON'T EVEN DESERVE ONE STAR, but have to put one in order to write the review."
If you care for your life, do not book this tour!
We were the only ones on the tour that didn't speak Chinese. The guide spoke mostly Chinese during the tour and from time to time he would translate into English. The tour company does not advertise that this is an Asian tour, which is not an issue, however this will obviously cause for non-chinese speakers to purchase the tour, so the guide should be considerate to this and make sure to translate everything being said. The visits to Antelope Canyon and Horseshoe bend were an amazing experience, however the fact that the driver was driving recklessly, not slowing down when turning, and slamming on the breaks, completely ruined every good experience we had. We told the guide if he could alert the driver to be more careful of this and to drive slower, to which he agreed he would, but stated they were trying to meet their schedule. Bringing this concern to our guide was to no avail, as the driver continued to drive recklessly
Do your research about the company you are booking with! Read our reviews here:
arrow-down
​
arrow-down
​
"More Testimonials!"
​
[wpbr_collection id="6285"]
What else is included in our tours?
check-circle

Las Vegas Hotel Pickup/Dropoff

check-circle

Included 1st Day Breakfast

check-circle

Unlimited Bottled Water, Drinks and Snacks

check-circle

Free WiFi and USB Chargers
arrow-down
SEE THE TOUR NOW
​