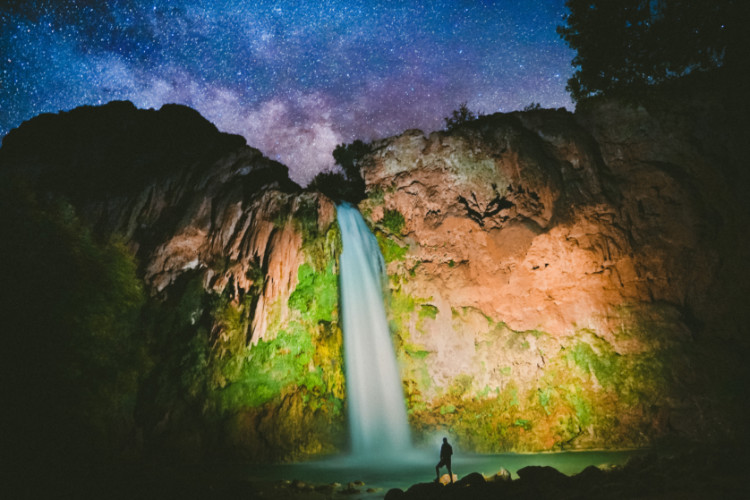 Should I Get a Private Tour to the Grand Canyon?
Last Update on
September 27, 2022
The Grand Canyon is undoubtedly one of the most awe-inspiring natural wonders of the world. If you have never been to the Grand Canyon, or if you want to return, you should consider booking a private tour.
Whether you're looking for a full-day activity or are just planning to book a Grand Canyon half-day tour, a private tour could give you access to areas of the Canyon that are not usually available to the general public. Plus, you will have the individualized attention from a tour guide who can show you exactly what you want to see and answer any questions.
Benefits of a Private Tour
The Grand Canyon is one of the most popular tourist destinations in the world. Millions of people travel from all corners of the globe every year to experience its beauty firsthand. While there are all kinds of ways to see the Grand Canyon, a private tour is arguably the best way to get the most out of your visit. A private tour offers benefits that you won't get if trying to see the canyon on your own or with a large group.
First, you will have the undivided attention of your tour guide. You can ask as many questions as you like and get all the information you need about the canyon.
Second, a private tour allows you to customize your itinerary to suit your interests and preferences. Whether you want to focus on the geology of the canyon or learn about its history, your tour guide will be able to tailor the trip to meet your needs.
Last but not least, with a private tour, you can change plans if you want to stay longer at one viewpoint or take a detour for a closer look at something else that's interesting.
Overall, taking a private tour is an excellent way to ensure that you have a truly memorable experience at the Grand Canyon. No matter what you decide to do, it's important to know whether or not Grand Canyon bus tours are worth it.
Transportation Options With Private Tours
When it comes to private Grand Canyon tours, there are various ways to get around the park. Whether you want to explore by foot, bike, boat, or helicopter, there is a tour that will suit your needs.
Private Tours While Hiking
A walking or hiking tour is the perfect option for those who want to take their time and take in the sights up close. No matter your fitness level, there is a trail that you can manage.
There are a variety of trails to explore, ranging from easy strolls to more challenging hikes–of course, one of the advantages of hiking is that it allows you to appreciate the natural beauty at your own pace.
Private Tours by Bike, Bus, and Car
For those who want to see more of the Grand Canyon and only have a limited amount of time, a bike, bus, or car tour is the way to go. These tours typically last several hours and provide an overview of different viewpoints and attractions. This is also a great option if you don't have the physical stamina or interest in too much adventure, and want to experience the grandeur of the Grand Canyon in a more relaxing manner.
Private Tours by Boat
Boat tours are available for those who want to experience the canyon from a different perspective. These tours typically last between two and three hours and allow you to see the canyon from below while floating on the Colorado River. Boats depart from the South Rim and North Rim, so you can choose the best tour that suits your schedule and interests.
Private Tours by Helicopter
Finally, for those who want an aerial view of the canyon, there are helicopter tours available. These tours depart from Las Vegas and Phoenix, so they are convenient no matter where you are. Helicopter tours typically last between thirty minutes and one hour and offer breathtaking views of one of America's most iconic landmarks.
In Summary
Booking a private tour of the Grand Canyon is a must-do for any visitor. Whether you want to explore by foot, bike, boat, or helicopter, there is a tour that suits your needs. With the undivided attention of a guide, you can be sure that you will get the most out of your visit to one of America's greatest treasures.
Want to know if you should book Grand Canyon tours in advance? We've got you covered–check out our recent article.