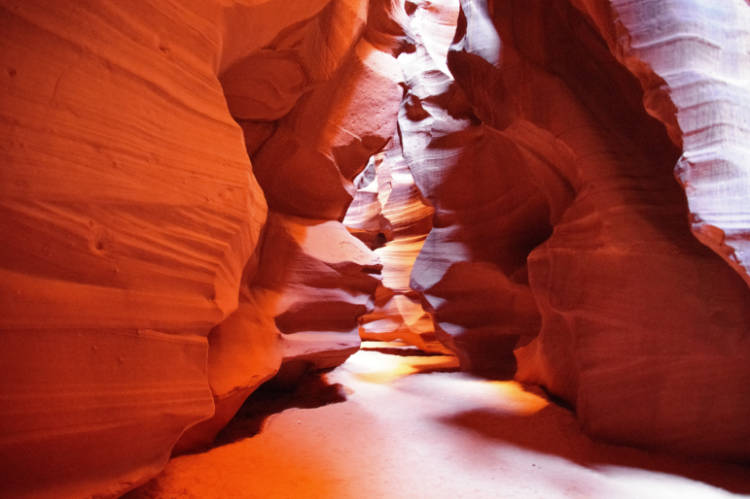 What Is Antelope Canyon?
Last Update on
July 08, 2022
Antelope Canyon is one of the most spectacular places on the face of the earth, and its beauty changes depending on the time of the day. The canyon can be filled with rays of light cutting through the stone formation from top to bottom, and each position of the sun illuminates something new. The history of Antelope Canyon is as interesting as its appearance, but in this article, we are going to investigate the ins and outs of visiting the canyon itself.
How Do I Get to Antelope Canyon?
Antelope Canyon is located within a Navajo Reservation. The canyon itself is made up of two canyons towering side by side–it's not uncommon to find crowding in the Lower Antelope Canyon because you can take in the sights and sounds without climbing. On the other hand, you need to go up a flight of stairs to get to Upper Antelope Canyon.
Despite its seeming isolation, it's easy to book Antelope Canyon tours from Las Vegas or other nearby cities. Touring the canyon can take two hours or more, depending on how fast you walk and how much of the canyon you want to see. Most people opt to spend a night taking in the magnificent beauty at different times of the day.
When Is the Best Time to Visit?
The canyon is open throughout the year. If you want space to take pictures and enjoy some privacy, you should avoid visiting on weekends and between March and October. The off season is from November to February, and January is usually the least crowded. Traveling to Antelope Canyon during these times not only gives you a more intimate experience, you're also more likely to enjoy discounts and special offers.
What Should I Know Before Visiting?
It's required that you are accompanied by an authorized Navajo guide to be allowed entry into the canyon. Booking weeks in advance is recommended because spots tend to fill up fast, and make sure you plan to bring the essentials of any outdoor trip, like sunscreen and walking shoes.
What Is the Cost of Visiting?
There are varying costs when visiting Antelope Canyon. Generally, you should be ready to part with $50 to $80 for a three-hour tour for adults, and a little less for children. A one-hour tour of lower Antelope Canyon will cost $40 for booking and up to $80 for deluxe options.
Antelope Canyon is one of the most breathtaking places in the country. If you like privacy while you take in your surroundings, it would be best to avoid visiting during peak seasons when there are larger crowds. Remember to adhere to leave-no-trace principles when you visit the canyon and ensure future generations can enjoy this magnificent beauty.
Wondering why it's called Antelope Canyon? Check out our latest article.