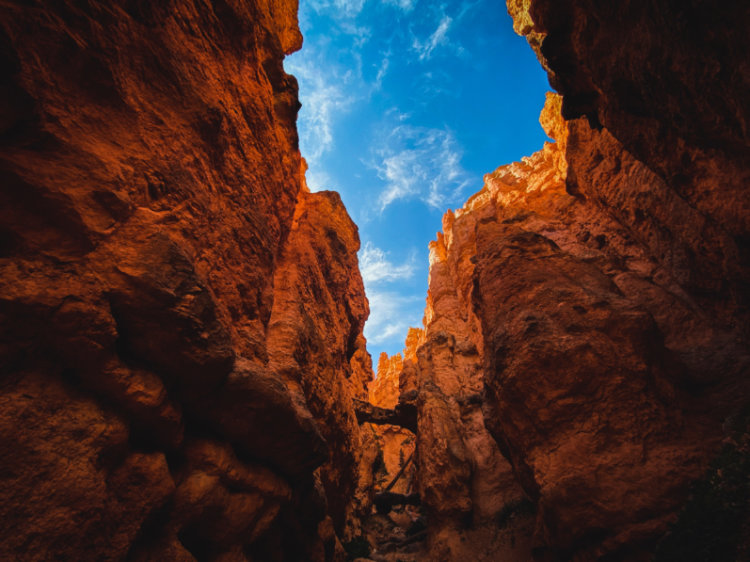 How much time do you need at Bryce and Zion?
Last Update on
December 08, 2022
Are you planning a trip to Utah and trying to figure out how long you need at Zion National Park and Bryce Canyon National Park? We're here to help! These stunning sites are among the most popular parks in the United States, so we understand wanting to get out there and experience them as much as possible. Here's a guide on how much time you need to explore both Zion and Bryce National Park.
How much time do you need at Bryce and Zion?
Short Answer: You can see both parks in one day if necessary.
Long Answer: To really see what these amazing Southwest Parks have to offer, you could spend up to 14 days. The amount of time you need depends on how much you want to experience in each location.
Zion National Park.
This stunning park is filled with sandstone cliffs and unique slot canyons that will take your breath away. To get the full experience, we recommend spending at least two days exploring Zion. This includes taking hikes on some of their most popular trails like Angel's Landing and The Narrows. If you want to really enjoy the scenery and explore more of the park, you may want to consider staying up to five days in Zion.
See Both Zion and Bryce along with the Grand Canyon, Antelope Canyon, and Monument Valley on our small group 3-day Tour.
What to consider when visiting Zion
There are several things to consider when visiting Zion. The following are some tips for planning your trip:
1) The weather conditions.
When you plan your trip, make sure to check the weather conditions. Zion can be hot in the summer months, so make sure you wear appropriate clothing for the heat and bring plenty of water.
2) The trails.
Zion has a variety of trails from easy hikes to strenuous ones, some with steep drop-offs and narrow ledges. Be sure to research the trail ahead of time so you know what kind of physical requirements are needed.
3) Lodging.
There is a variety of lodging available in Zion, from camping to hotels and resorts. Depending on your travel budget, make sure you plan for the type of accommodations that fit your needs.
4) Permits.
Depending on the trails you plan to hike, you may need a permit. Be sure to check online and plan ahead to make sure you have all the necessary permits before your arrival.
5) Travel time.
Zion National Park is a 3-hour drive from Las Vegas, so be sure to factor in travel time when planning your trip.
Bryce Canyon National Park
Bryce Canyon is known for its stunning formations of spires and hoodoos that are magical to behold. This remote park provides some of the best stargazing opportunities in the country. We recommend spending at least one full day exploring Bryce Canyon National Park. This includes taking hikes and partaking in some of the unique activities such as night sky photography tours and horseback rides. If you want to really soak up all the beauty that Bryce has to offer, it's recommended that you stay up to five days.
What to consider when visiting Bryce
When planning your visit to Bryce Canyon National Park, there are a few factors to consider. The following are all factors to consider when deciding how much time you need:
1)Distance from Zion National Park
When it comes to visiting both Zion and Bryce Canyon, you'll need to take into account how far apart the two parks are. The drive from Zion National Park to Bryce Canyon National Park is a little over 2 hours, so if you don't have a lot of time to spend make sure to plan accordingly.
2)Number of activities you plan to do
If you want to get the full experience at both parks, then it will take more time. Zion National Park offers a variety of activities that can be done in one day, such as hiking, biking, horseback riding, and kayaking. Bryce Canyon National Park also has a range of activities such as camping, stargazing, ATV rides, and more.
3)Amount of time desired for exploration
If you just want to spend a day in each park, then it's possible to do so without feeling rushed. However, if you plan to explore both parks in depth then you may need more than one day in each.
Both parks are breathtakingly beautiful, so it's best to take some time and savor the views.
Bottom Line
So how much time do you need at Bryce and Zion? It all comes down to personal preference. If you want a quick visit, then one day in each park should be enough. But if you want to explore the parks thoroughly, it may take up to 10 days. Whichever way you decide to go, make sure to plan ahead so you can maximize your time and get the most out of your trip.