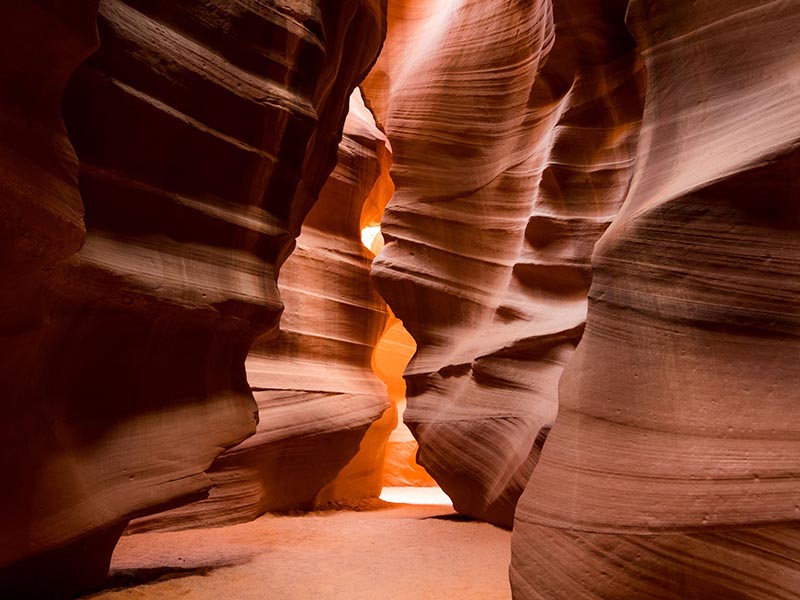 Is Antelope Canyon a Tourist Trap?
Last Update on
March 27, 2023
Antelope Canyon, located near Page, Arizona, is a natural wonder that has gained international attention for its breathtaking beauty.
However, some people have criticized Antelope Canyon as a tourist trap. Claims have included that it is overpriced, overcrowded, and not worth the visit. Is this really true? In this blog post, you'll see why Antelope Canyon is, in fact, not a tourist trap. It's a must-see destination for anyone interested in exploring the natural beauty of the American Southwest.
Claim 1: Antelope Canyon is Overpriced
First of all, let's address the claim that Antelope Canyon is overpriced. It is true that visiting Antelope Canyon requires a guided tour, and that these tours can be expensive. However, it's important to recognize that the cost of these tours help protect the canyon and preserve it for future generations.
The Navajo Nation, which owns and operates the canyon, has implemented strict regulations to prevent damage to the delicate sandstone formations, and guides are trained to ensure that visitors follow these rules.
Additionally, the fees from these tours go towards supporting the local Navajo community, who have long-standing cultural and spiritual ties to the canyon. To them, Antelope Canyon is a sacred location.
In short, the cost of a tour to Antelope Canyon is an investment in the preservation of this natural wonder and the communities who call it home.
Claim 2: Antelope Canyon is Overcrowded
Secondly, let's address the claim that Antelope Canyon is overcrowded. This couldn't be further from the truth! The capacities of the tours are strictly adhered to, so the canyon doesn't become overcrowded.
It is true that Antelope Canyon is a popular destination, and that during peak season, it can be difficult to get tickets. There are ways to avoid this. You can visit during the off-peak season or choose a less popular tour option.
However, this issue is not unique to Antelope Canyon — many of the world's most beautiful and awe-inspiring natural wonders are also popular tourist destinations.
Claim 3: Antelope Canyon is Not Worth the Visit
Finally, let's address the claim that Antelope Canyon is simply not worth the visit. This is subjective and people will have their own opinions about the attraction, but to say it's not worth the visit just seems untrue.
Antelope Canyon is a natural wonder that is unlike anything else in the world. The smooth, flowing sandstone walls create a breathtaking display of light and shadow. The colors and textures of the canyon change with every passing moment. There's a reason why it's one of America's most photographed sites!
Visitors to Antelope Canyon often describe it as a spiritual experience, as the natural beauty can't be replicated — it's been formed by millions of years of erosion. It's difficult to put into words just how incredible Antelope Canyon is. It truly is a place that must be seen to be believed.
Taking a tour also gives you a chance to learn firsthand about the unique history of Antelope Canyon and its relationship with the Navajo Nation.
The Bottom Line
In conclusion, Antelope Canyon is not a tourist trap. While it may be expensive and hard to get tickets for at times, these are simply the realities of visiting a popular attraction. The cost of a tour is an investment in the preservation of the canyon and the communities that call it home. Antelope Canyon is a natural wonder that is well worth the trip.
If you're planning to see this attraction for yourself, consider our Antelope Canyon tour from Las Vegas. It also includes stops at Horseshoe Bend and Lake Powell!
ABOUT THE AUTHOR
Sunny Samaroo