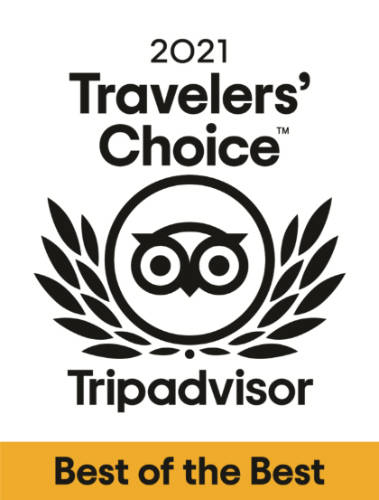 MaxTour Named "Best of The Best" for Things to Do in Las Vegas
Last Update on
June 23, 2021
On June 23rd, TripAdvisor announced the winners of its 2021 Travelers' Choice® "Best of the Best" Things to Do Awards. Previously called the Travelers' Choice Awards for Experiences, the revamped Things to Do Awards have been broadened to recognize the best activities listed on Tripadvisor, so travelers across the globe can look no further for inspiration to make that all important next vacation exceptional. Tripadvisor expanded the awards across a dozen subcategories, from Nature and Hiking to Water Adventures to Out of the Ordinary Experiences, reflecting activities that have been hot since the start of the pandemic.

MaxTour is thrilled to have our Grand Canyon West, Hoover Dam, Seven Magic Mountains Tour be named the 6th best thing to do in all of Las Vegas! The hard work our team puts into planning, preparing, and leading every tour has been recognized for years by our treasured guests. And now, the greater travel community is recognizing the fantastic tour options that MaxTour offers to visitors to Las Vegas. We couldn't be more proud of our fantastic team, particularly our talented guides who are out daily showing travelers the wonders that the southwest has to offer.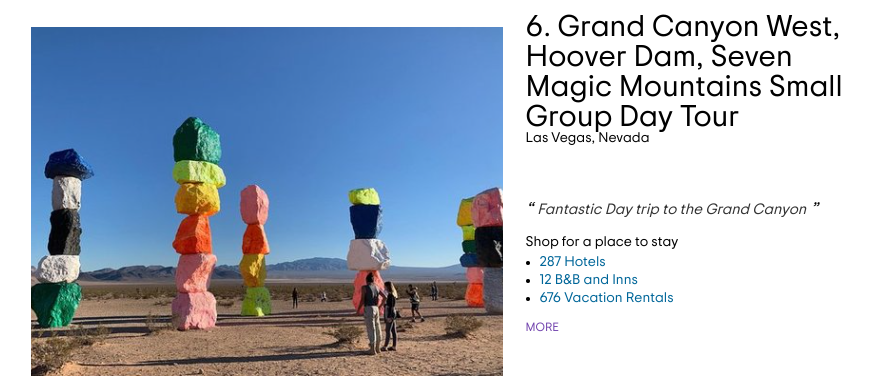 You can read the full list of Best Things to do in Las Vegas Here:
https://www.tripadvisor.com/TravelersChoice-ThingsToDo-cTopThingsToDo-g45963
What is the Best of the Best Award?
This award is TripAdvisor's highest recognition and is presented annually to those businesses that are the Best of the Best on TripAdvisor, those that earn excellent reviews from travelers and are ranked in the top 1% of properties worldwide.
Another worthy option
Check out our 2 Day Grand Canyon Antelope Canyon Tour! If you have 2 days to spend on visiting the Grand Canyon, this is a fantastic option for you!