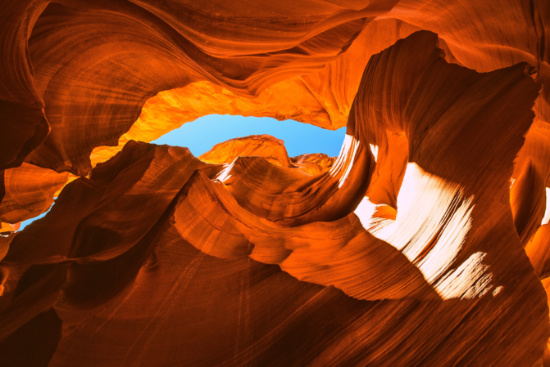 Antelope Canyon Tickets Are Sold Out? (Here Is What To Do)
Last Update on
May 05, 2021
Antelope Canyon is fast becoming one of the most popular destinations in Arizona and the American West.
Unlike the major National Parks like the Grand Canyon and Zion National Park, there are hard caps on the amount of guests that can enter Antelope Canyon every day.
All guests need a ticket, and tickets can sell out early. If you are planning on showing up and purchasing a ticket on the day of your tour, you might be sorely disappointed.
Despite this reality, there will be people showing up to do just this every day, finding out the tickets are sold out, and belatedly jumping on Google to do some research. When all the Antelope Canyon tickets are sold out, what should you do?
Make Sure They Are Really Sold Out
There are 6 companies that give tours of Antelope Canyon, 4 at Upper Antelope Canyon and 2 at Lower Antelope Canyon. When one is sold out, another can still have some tickets available. Before you panic, you need to check these websites to see if they have any tickets left:
Lower Antelope Canyon:
Kens Tours:
Dixie Ellis:
https://antelopelowercanyon.com/
Upper Antelope Canyon
Adventurous Antelope Canyon Tours:
https://www.navajoantelopecanyon.com/
Antelope Canyon Navajo Tours:
https://www.navajoantelopecanyon.com/
Antelope Canyon Tours:
https://www.antelopecanyon.com/
Antelope Slot Canyon Tours:
https://antelopeslotcanyon.com/
Third Party Resellers
If you have checked all the above websites for tickets, and they are all sold out, check some third party retailers for tickets. The most reliable of those is Antelope Canyon Now, they work directly with many of the local operators at Antelope Canyon
Antelope Canyon Now
There are dozens of other third party resellers, most of them varying degrees of unreliability. The likes of TripAdvisor, Viator, and Tours4Fun all have multiple agencies on their platforms reselling tickets. Read the reviews carefully and use these third party sites at your own risk. Use these only if you have to, you don't want to risk missing your tour to Antelope Canyon because some middleman travel agency made a mistake.
Waiting Lists
One of the best waiting lists is at Kens Tours at Lower Antelope Canyon. Outside of holiday weekends, there is a good chance you will get a ticket by using their waiting list. Show up early and check in at the ticket window to get on the list. Be prepared to wait, but most likely they will reward your patience with a tour of Lower Antelope Canyon.
Tours
There are many tour operators who offer tours to Antelope Canyon from various destinations around the Southwest.
If you can get a seat on one of these tours, the tour operator will have reserved Antelope Canyon tickets for you.
Check with the tour operator to see what section of the canyon you will be touring. If they don't answer Upper or Lower, they are taking you to some of the Alternative Canyons listed below, not Antelope Canyon. Ask this question so you can make sure you see the world famous Antelope Canyon. Here are some options for tours to Antelope Canyon depending on where you are staying:
Page:
https://www.antelopelowercanyon.com/slot-canyon-horseshoe-bend-overlook-combo-tour/
https://www.papillon.com/lake-powell-page/lake-powell-page-tours/antelope-canyon-with-horseshoe-bend-air-tour
Las Vegas
https://www.maxtour.co/tours/antelope-canyon-tour-from-las-vegas/
Flagstaff
https://www.dothecanyon.com/tour/antelope-canyon-horseshoe-bend-tour/
Alternative Canyons
If none of the above solutions works for you, it is time to consider touring a different slot canyon. Many of them will be similar to Antelope Canyon. Here are some of the most popular alternative canyons:
Canyon X
https://www.antelopecanyon-x.com/
Secret Canyon
https://horseshoebendtours.com/slot-canyon-tour
Waterhole Canyon
https://waterholecanyonexperience.com/
Peek-A-Boo Canyon
https://cctoursandtownhomes.com/tours-and-rates/
Plan ahead for your trip to Antelope Canyon, and most important, book your tickets early!
ABOUT THE AUTHOR
Matthew Meier
World Traveler. Mandarin Speaker. Founder of MaxTour.