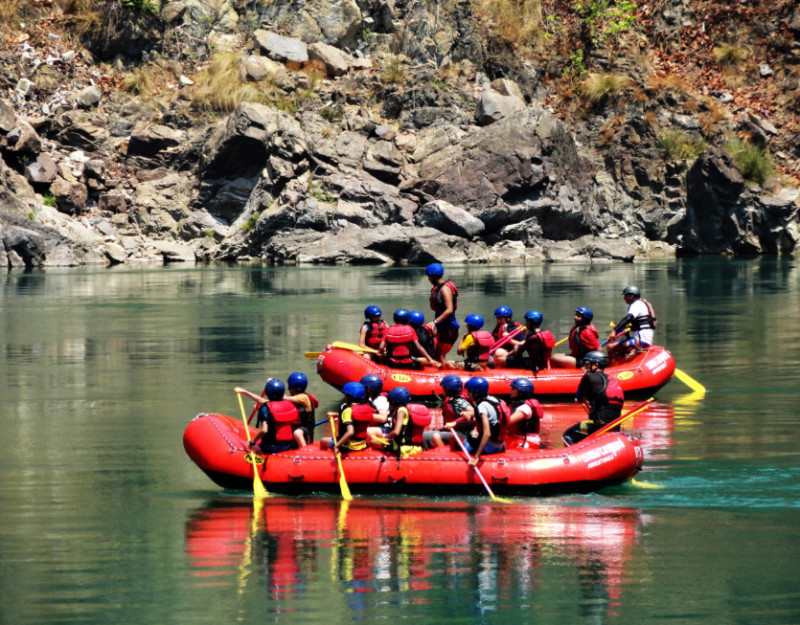 Grand Canyon Tour Packages
Last Update on
September 28, 2022
Grand Canyon Tour Packages
The Grand Canyon is one of the Seven Wonders of the Natural World. It welcomes millions of visitors each year and is currently one of the world's top tourist destinations, offering all who come an experience they will never forget. Travelers also have the opportunity to enjoy the various Grand Canyon tour packages that help ensure they see the best of this remarkable place.
For anyone planning to stay in Las Vegas, taking a day trip to the Grand Canyon is worth every minute–it will allow you a chance to get out of the city and indulge in a truly unique outdoor experience. You definitely can't go wrong by signing up for a Grand Canyon tour from Las Vegas.
How Accessible Is the Grand Canyon?
One of the best things about the Grand Canyon is that the West Rim is a short drive away for anyone living in Las Vegas or visiting the city, which means that you have the option of experiencing nature as well as everything that Las Vegas itself has to offer. It is only two and a half hours from the city, and if you are short on time, you can also look into Grand Canyon helicopter tour prices. Nonetheless, on your way there, you can take in some of the stunning attractions and views and see some of the local flora and fauna.
On the other hand, even though the South Rim may be a little further from the city, it is still worth the extra miles. Also, the majority of attractions in this section are available to people of all ages, and one can sign up for several convenient tour packages in terms of schedule, pricing, and stops or attractions. They offer an array of dining options and visitors also find it easier to stop for a quick snack on their way to the South Rim.
Why Our Grand Canyon Tour Packages Are Affordable
With MaxTour Grand Canyon tour packages, you won't have to spend loads of money on transportation as the site is close to the city. You'll also have a variety of free experiences at the Grand Canyon that will not require you to pay extra fees. Therefore, if you decide to have a once-in-lifetime experience by seeing the Grand Canyon for the day, you will be able to do so at an affordable rate. This also means that you will get to soak in some of the most stunning views and breathtaking scenery for less money than you would have spent touring the City of Las Vegas.
That said, if you are currently visiting or staying in Las Vegas and are planning your next vacation or tour, it is never too late to consider taking a short day-trip to the beautiful Grand Canyon. Our tour packages will allow you to immerse yourself in a different atmosphere and enjoy the best of what America has to offer in terms of nature. From the several available attractions within our different tour packages, we'll ensure that your trip is exciting.
What You Can Expect From an All-Inclusive Grand Canyon Tour Package
MaxTour allows visitors to get out of the city and fully experience the Grand Canyon–you can choose package tours focusing on exploring the West Rim and South Rim. To make things even easier, we will pick you up from your Las Vegas Hotel, making your day trip to the Grand Canyon quick, easy, convenient, and so much fun.
Our tour packages also offer different ways to explore the area's stunning terrain. You will experience sites like the Grand Canyon Railway, Havasu Falls, the Grand Canyon Skywalk, the Grand Canyon Visitor Center, and the IMAX Theater. These attractions will ensure that your time at the Grand Canyon is memorable and will also fit well into your day-trip itinerary. Another benefit is that you will have some time left to explore the site and still make it back to your Las Vegas hotel in time for dinner.
There is no better way for you to feel the spirit of the Old West than with a MaxTour Grand Canyon tour package. You will get the chance to hike along its endless trails, check out some of the famous red rock canyons, and take in the spectacular vistas. Get started on your journey with MaxTour today!