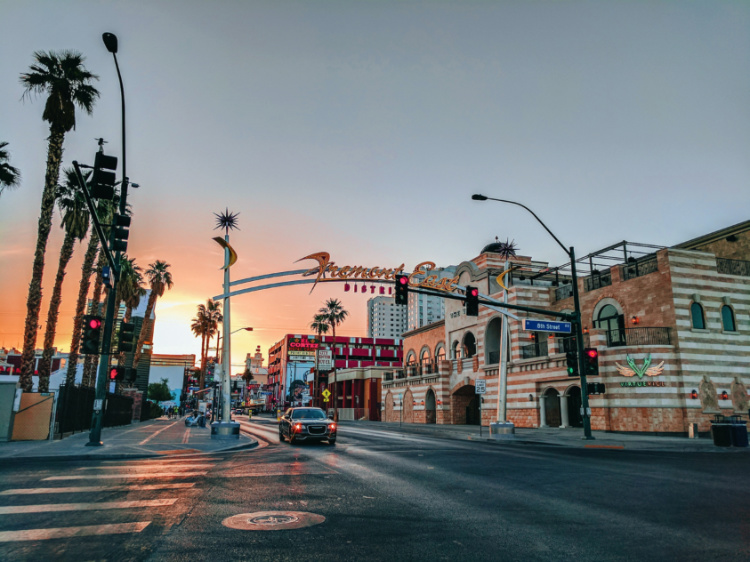 The Fantastic Weather of Las Vegas (Really!)
Last Update on
December 05, 2022
Las Vegas has always had a reputation as a bad weather city. If I asked you to describe Las Vegas weather in one word, most Americans would answer: HOT!
We will talk about that in a minute, but first, let's see what the best of Las Vegas weather has to offer.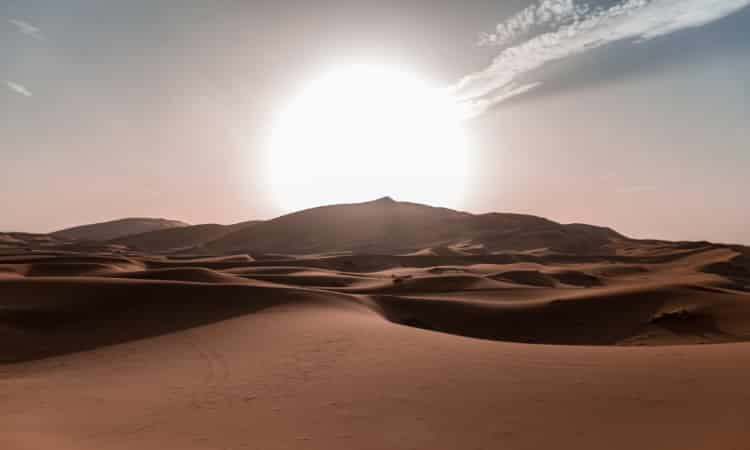 The winters are very dry and mild and Las Vegas has over 300 days of sunshine throughout the year.
When golf courses back east are blanketed with snow and hiking trails in the Pacific Northwest are covered in puddles, outdoor enthusiasts in Vegas have the chance to get out almost every day.
So no freezing winters, no rainy or snowy season, and lots of sunshine!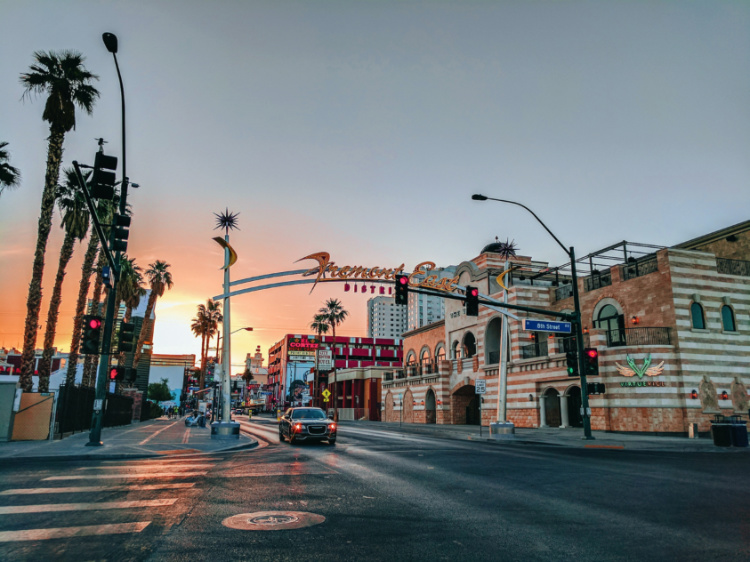 So what about the summer? It is hot in Las Vegas in the summer. But where isn't it? This blogger spent 5 summers in Suzhou, China just outside of Shanghai. With the choking humidity, the heat index in Suzhou made it feel hotter than Las Vegas on most days during the summer.
The unbearable humidity lasts 24 hours, while out here in the Nevada desert the summer temperatures drop at night giving us a reprise.
The lack of humidity plus the lack of mosquitoes makes us dare to say Las Vegas has some of the best weather in the United States.
Here is how to plan for a trip to Las Vegas according to the season:
Las Vegas Winter Weather
Wintertime is a great time to visit Las Vegas. We see a lot of visitors from Canada and the northern United States during this time, the mild temperatures in Las Vegas are a pleasant break from the bitter cold of the north.
It will certainly get cold at night during the winter, so make sure to still bring a coat. And while it may be sunny during the day, it won't be hot so you can leave your shorts at home.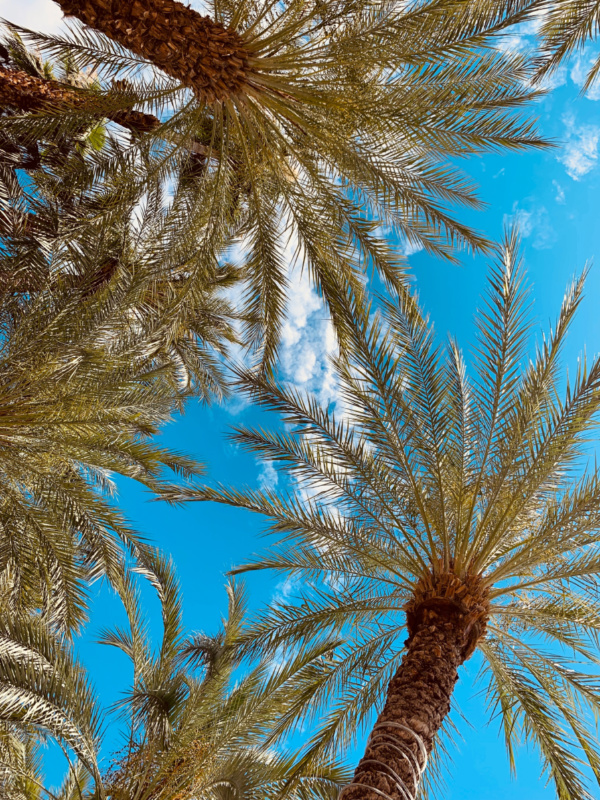 If you are planning on visiting some national parks in Utah or Arizona, bring your entire winter clothing arsenal with you: winter coats, hats, gloves, wool socks, hand warmers.
It can get extremely cold at the Grand Canyon and surrounding areas. Come prepared!
Spring Weather in Las Vegas
Spring starts early in Las Vegas, February through May can be a wonderful time to visit. You should only bring your shorts from late April through May, and you will need sweaters and light jackets at night.
Be aware that it can be windy in the spring, and strong wind can make outdoor activities tough.
Summer Weather in Las Vegas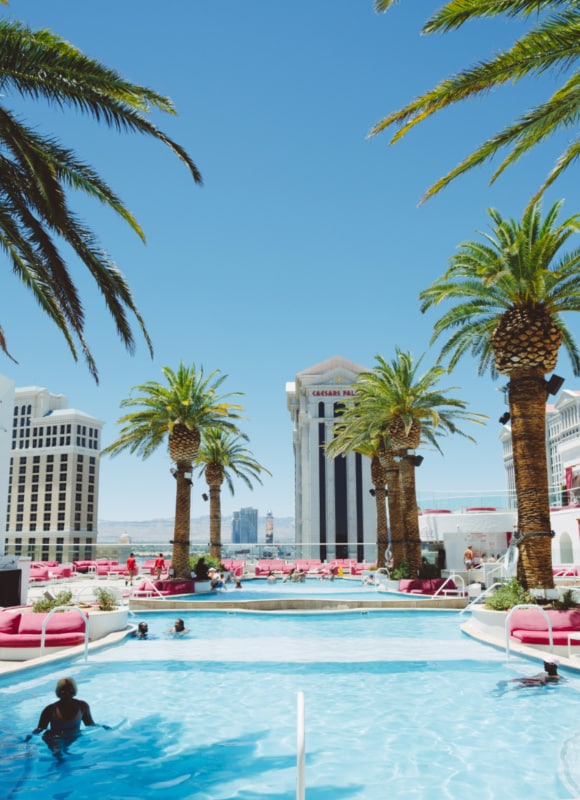 Looking for iconic 115F (46C) scorching desert days? Then a summer trip is right for you!
Staying hydrated is crucial, try to have a place to carry water, like large pockets or a bag. We suggest you keep water with you at all times.
Some things your suitcase must have for a summer trip: Hats, sunglasses, shorts, short-sleeved shirts, and sandals.
The hot weather has led to quite a fun selection of activities to beat the heat. 
From the countless swimming pools and splash pads to water parks and air-conditioned hotels and malls to days spent at Lake Mead or Mt. Charleston, there are plenty of ways to beat the heat of Las Vegas summer.
Las Vegas Weather in the Fall
The fall is our favorite time to visit Las Vegas and our favorite time to travel in the US.
It can stay hot through most of September, so be prepared if you travel then. October and November are gorgeous and highly recommended.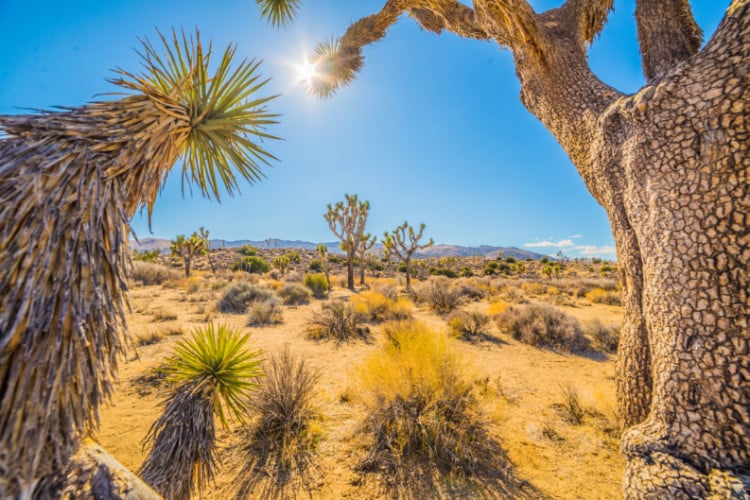 As in the spring, it will be chilly at night so come prepared: shorts and t-shirts in early fall, pants and sweaters in late fall.
We recommend chapstick and skin lotion year-round, the low humidity creates parched air that can dry your lips and skin up. Keep them moist.
The fall is our favorite time to visit some of the most iconic outdoor destinations outside of Las Vegas, including Seven Magic Mountains, the Hoover Dam, the Grand Canyon, and Antelope Canyon. Specifically, early November usually can't be beaten.
The weather in Las Vegas beats most of the cities in the world. Follow the above tips and you will have a comfortable trip. Have specific questions on Las Vegas weather? Reach out to us and we will be happy to help.
ABOUT THE AUTHOR
Matthew Meier
World Traveler. Mandarin Speaker. Founder of MaxTour.