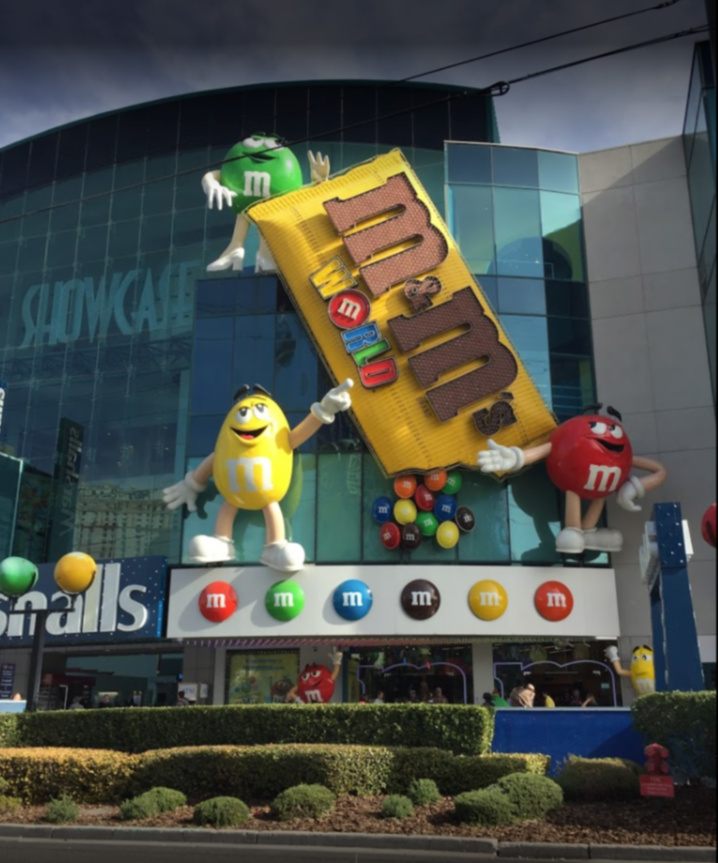 The Ultimate Las Vegas Guide to Family Fun
Last Update on
October 14, 2022
It's true, mostly, that Vegas is a Disneyland for adults, not children. However, there's actually more entertainment for the kids, and the entire family than you might think.
At MaxTour, we know that a surprising number of guests visiting Las Vegas don't come to gamble, and often find themselves in search of other fun and interesting things they can do before and after their tour. In service of those not seeking the traditional relish of sin city, we're here to make sure that MaxTour won't be your only adventure during your trip to Vegas!
Here you will find at least a week's worth of family fun activities in Vegas.
1. Education and Adventure
Discovery Children's Museum
Great for children aged 3 - 10
This is the most interesting place in Las Vegas for kids. While not technically on the Las Vegas strip, it is worth the trek out there.
The Discovery Children's Museum has both expected and unexpected attractions for young ones to explore. Some things you'll find there are indoor rock climbing, arts and crafts, a puppet theatre, interactive displays, and more! Here's an excerpt from The Discovery Children's Museum website:
"On top of the nine featured stationary exhibits: the summit, fantasy festival, eco-city, patents pending, toddler town, solve it mystery town, young at art, and it's your choice, there is another specialty exhibit that rotates within our 5000 square foot arena."
Call ahead or visit their website to find out when their special events are.
The Pinball Hall of Fame
Great for all ages
This pinball wizard's dream is about 6-7 km away from the strip. Their message is simple: "The Pinball Hall of Fame is an attempt by the members of the Las Vegas Pinball Collectors Club to house and display the world's largest pinball collection."
At about 10,000 sq/ft (929 sq/meters), the Pinball Hall of Fame houses brand new pinball games as well as a massive variety of pinball games that date back to the 1950s (when pinball first began). The best thing about this place is that these machines aren't just for show; with enough quarters in your pocket, you can play any machine whose high score calls your name.
Hershey's Chocolate World
Great for all ages
Located inside the New York-New York hotel/casino, this 13,000 sq/ft (1,200 sq/meters) retail experience offers over 800 Hershey's chocolates/candies and other kinds of gifts and Hershey's products.
There are also many great photo opportunities here, including a 360 kg Statue of Liberty made entirely of chocolate.
Prefer outdoors? Book a tour from Vegas to antelope canyon

M&M World Las Vegas
Great for all ages
At 28,000 sq/ft (or 2,600 sq/meters) and spanning four floors, M&M World Las Vegas is located near the southern end of the strip. If you like chocolate, taking memorable photos, and souvenir shopping, this is a great option for you!
Shark Reef Aquarium at Mandalay Bay
Great for all ages
Besides seeing and feeding sharks, you can also see and feed sea turtles and stingrays. And for the brave and wealthy (about $650/person), you can put on scuba diving gear and swim around in the shark tank with a variety of exotic sharks!
The Hunger Games Exhibit
Great for all ages
An exciting stop for all fans of The Hunger Games books and movies. Located inside the MGM Grand hotel/casino, this exhibit is based on the movies and has fun displays and interactive experiences.
Their website boasts they've "set recreations and inspirational galleries including the Hall of Justice, President Snow's Office, the Tribute Train, Capitol TV, and District 13". They also have active games like Caesars Trivia, Beetee's archery training, and stuntman choreography, and provide you with the opportunity to make your own "rebellion propaganda commercial."
Marvel Avengers S.T.A.T.I.O.N
Great for all ages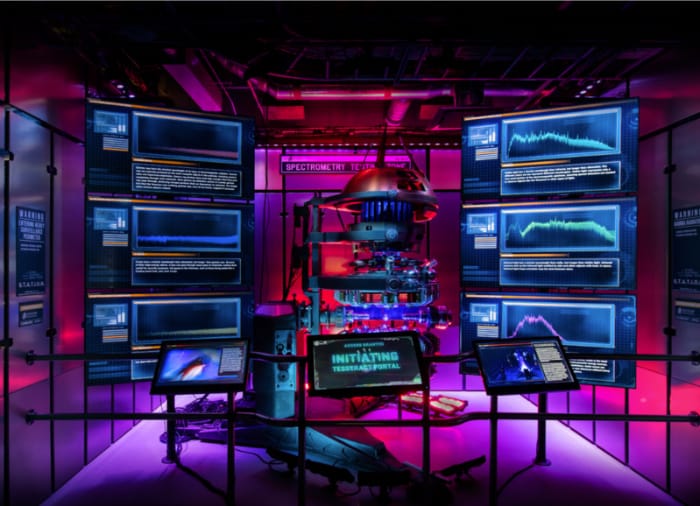 Located inside the Treasure Island hotel/casino and covering 8,000 sq/ft (740 sq/meter), fans of the Marvel Universe will love the different attractions including, "Superhero-sized access to a full range of apparel, toys, collectibles, housewares, and more! On display is an extensive range of authentic props and costumes from the Marvel Avengers movies. Visitors will get to see Captain America's uniform and shield, Black Widow's uniform and weapons, and so much more".
A must see for any superhero fan!
Springs Preserve
Great for all ages
Feeling a bit more nature-y with the fantastic Las Vegas weather? This is the place for you, and it's humongous! Stretching about 180 acres (0.73 sq/km) and only 6-7 km away from the strip, there's plenty of fun, educational things here for your children to interact with, including a botanical garden, a butterfly habitat, train rides, a playground, and the opportunity to see groups of desert wildlife in the live animal exhibit. There's also an entire area covering the recent and ancient history of the Southwest of the USA.
The High Roller (Ferris wheel)
Great for all ages
At the LINQ hotel/casino (a Caesars hotel/casino property) you can, "Soar 550 feet above the center of the Las Vegas Strip on the High Roller, the world's tallest observation wheel. With sweeping 360-degree views of the Las Vegas Valley and The Strip, the wheel takes 30 minutes to complete one revolution and features 28 spacious cabins to accommodate guests".
Related Reading: The Best Las Vegas Daytime Activities
2. Rides and entertainment (highly active family fun)
Las Vegas Mini Grand Prix Family Fun Center
Great for all ages
About 12 km from the strip, this 7-acre (28,000 sq./meter) park has a lot more to it than just super fun go-karts. They also have all kinds of amusement rides and arcade games. This place is great for families, groups, birthday parties, and other special events. When you're hungry, they have a large assortment of food and dessert to choose from.
Vegas Indoor Skydiving
Great for all ages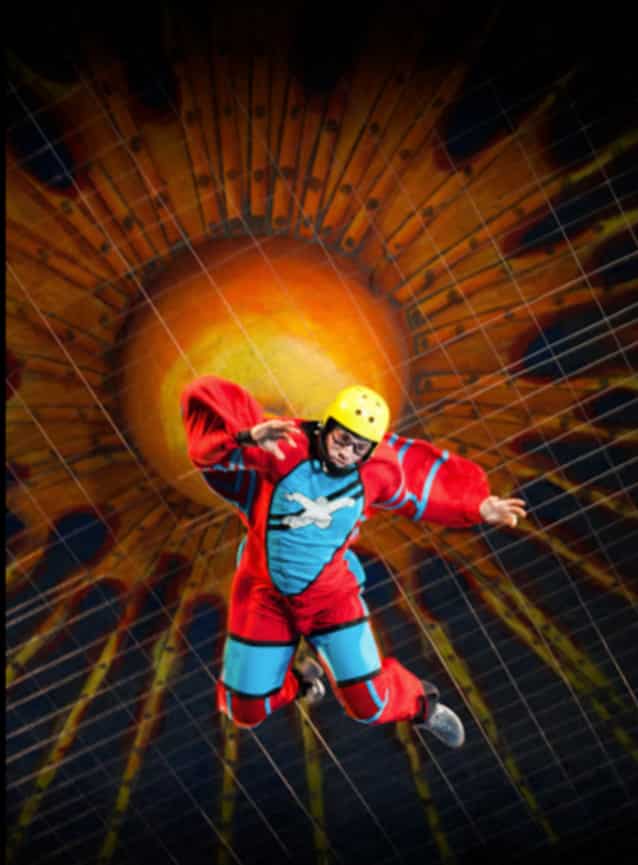 At the Las Vegas Convention center, head to Vegas Indoor Skydiving to "Experience the thrilling sensation of skydiving, without a parachute or airplane, as a 1,000-horsepower motor keeps you soaring through the air in America's original indoor skydiving facility. The propeller turns on and the air begins to flow. You're floating, flying, free-falling through the air with wind speeds up to 120 mph."
Be sure to call ahead for reservations.
Adventuredome Theme Park Great for all ages
At Circus Circus hotel/casino, Adventuredome has any kind of ride you can imagine. In the words of Circus Circus themselves, come to "experience every twist, turn, and drop! The Adventuredome features rides and attractions ranging from kid-friendly to daredevil!" They also have go-karts, a circus, neon-inspired rides, attractions, and Midway Games.
Related Reading: Why Is Circus Circus So Cheap?
The Big Shot, Skypod, and X-Scream! At The Strat
Great for older (taller) kids and adults
Right up the top of the tallest hotel/casino in Las Vegas (The Strat) you will find three different scary, yet fun, amusement rides (not for the faint of heart).
Looking down on Las Vegas you can, "Shoot straight up 160 feet in the air at 45 mph on Big Shot, spin at 3 Gs while dangling from the SkyPod of Insanity, and take a roller coaster ride like no other that teeter-totters you over the edge of the SkyPod from 264 meters high on X-Scream."
We also thought we'd mention you can solo freefall off the Strat's rooftop, but we weren't sure you'd be brave enough to dare.
The Big Apple Roller Coaster & Arcade
Great for all ages
This is hands down the best roller coaster in Las Vegas and is at the New York-New York hotel/casino. When you're done with the ride, head into the Arcade for some video games.
Slotzilla (Zipline)
Great for older kids and adults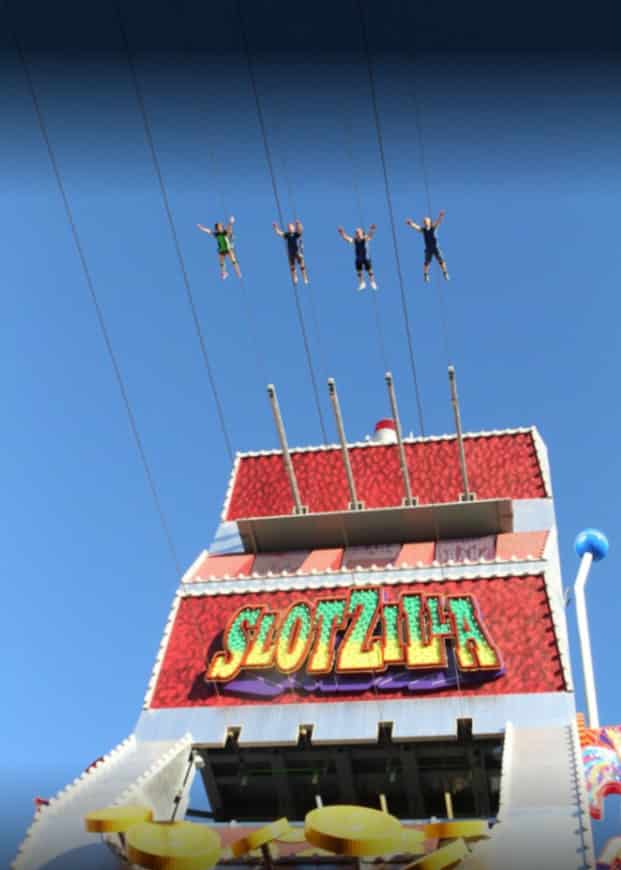 Slotzilla is found on Fremont Street (Old Las Vegas, downtown). This is a fun zipline experience that will send you flying right under the nearly 420 meters long Viva Vision light show LED screen (which is located 27 meters above Fremont street). The light shows are also free and run from dusk till dawn.
3. Water Fun
Mandalay Bay Pool
Great for all ages
According to Mandalay Bay's website, "Mandalay Bay Beach is an 11-acre aquatic playground that invites you to sun, swim, splash, and soak on your terms. Ride tides in the wave pool. Flow with the Lazy River (you can also get water tubes). Lounge in a lagoon. Catch some shade in a convenient cabana. And, when you're ready to refuel, grab a bite at The Beach Bar and Grill or a cocktail at one of three bars."
This pool is open all year round (heated in winter!) and is open to everyone. If you aren't staying at the hotel, you can still go to the pool. You'll just need to purchase a day pass. ($18 for adults, $12 for kids 12-5, Kids 4 and under are free.
Cowabunga Bay Water Park
Great for all ages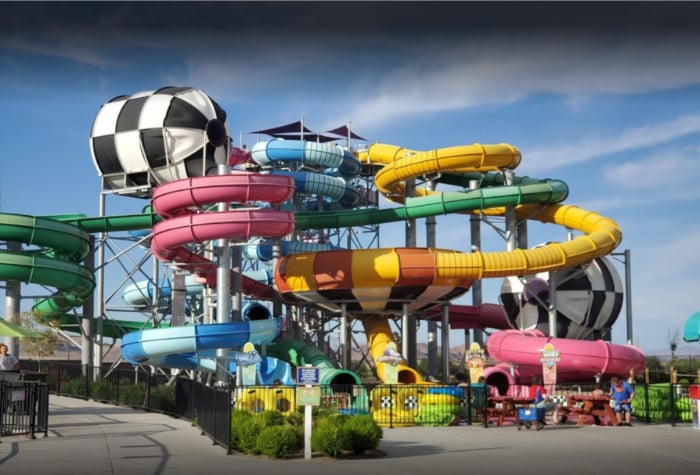 Located about 15km away from the Strip, this 25-acre water park has something for the entire family and is the biggest and best water park in Las Vegas. They specialize in water slides for kids of all ages. They have all kinds of alcoholic beverages, food, and ice cream!
The Tank (at The Golden Nugget hotel/casino)
Great for all ages
Next to Slotzilla in downtown Vegas, you'll find 'The Tank'. This is the best pool on Fremont street and is family friendly. The swimming pool is surrounded by a 750,000+ liter shark tank. There's also a water slide that'll take you right through the middle of the shark tank!
4. Best Hotels for Families
According to TripAdvisor, the Paris hotel/casino is the most family-friendly. Why? We have no idea! We will however let you know which hotels we would bring our children to and why. This might be much more helpful to you than doing research online. Consider choosing one of these 3 Options:
1. The Mandalay Bay Resort/Casino
If you don't know already, the south end of the strip has a single property (that's all together, yet separate) which has 3 different hotels. They are The Mandalay Bay, The Delano, and The Four Seasons. They're all fantastic, but we highly recommend the Four Seasons or Mandalay Bay. The reason is that both of them are close to the Mandalay Bay pool, the best on the strip. And yes, both hotels have access to the pool. The Four Seasons however has access to an additional pool which is much quieter. In fact, if you and your family prefer more quiet overall (and would like a suite), then The Four Seasons is the best choice. If you aren't the quietest of families, however, choose Mandalay Bay. Another nice feature of both hotels is that they both have quick access to the monorail (unlike the Delano). The monorail is fun to take, quick, and will conveniently take you almost anywhere else you want to go on the strip.
Related Reading: The Best Hotels In Las Vegas
2 . The Flamingo Hotel/Casino
The pool here is nice and you'll see many families here having a good time. There is also a courtyard area that you can go into for free and see some real flamingos! Yes, you read that right. It's the Flamingo's very own 'Wildlife Habitat" complete with parrots, goldfish, and ducks – great for a stroll with the family. Another bonus of staying at this hotel is that it's right next to the High Roller (ferris wheel), which is also located on a small, pedestrian street called the Promenade at the LINQ, also great for a sightseeing stroll.
3. Tahiti Village
This resort also advertises itself as family-friendly and they don't disappoint! The young ones in your group will love the pool and lazy river. The resort has game rooms for both younger and older kids, and they have a variety of classes and activities throughout the day to participate in. On certain days they do free root beer floats and ice cream sundae bars, and the Sunday night luaus are fun for kids and adults alike. It is a few miles from the main action on the Strip, but with a free shuttle provided by the resort, getting around is easy. Overall this is a great choice for families visiting Las Vegas.
Bottom Line
While adults can find plenty to do, including new entertainment, Las Vegas has plenty to keep kids entertained and have them begging you to come back so they can see the rest of the spots they missed on this list!