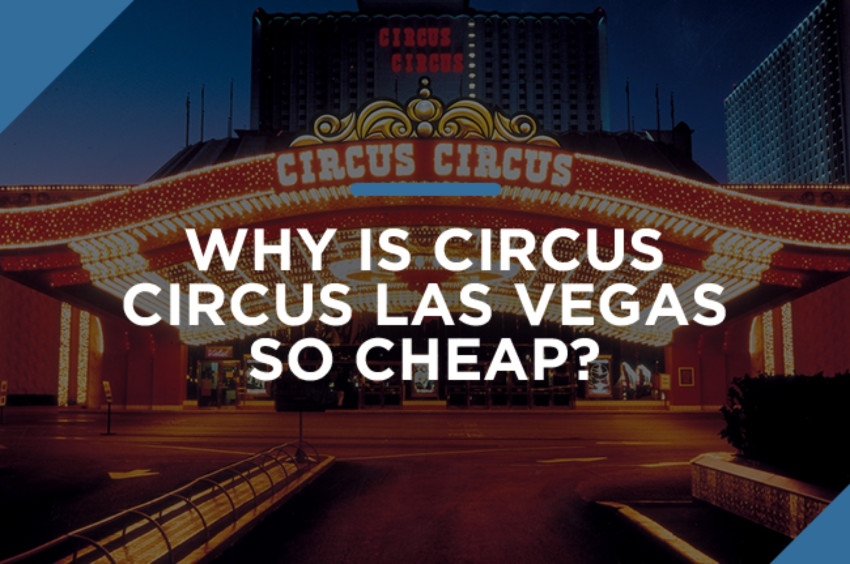 Why is Circus Circus Las Vegas So Cheap?
Last Update on
December 14, 2020
Searching for a cheap hotel room in Las Vegas? Then you have probably come across the Circus Circus Hotel, Casino, and Theme Park. Being the cheapest major hotel on the Las Vegas Strip, Circus Circus is a tempting option for travelers who want to stay near the action and want to score a deal.
With the prices so low, often advertised as under $30, it may make you pause and wonder: Why is Circus Circus so cheap? It's good you asked....
It's not as cheap as it looks
When looking at the Circus Circus' website, they often have rooms for $29.70. This same room comes up as $31 on most booking sites, including Hotels.com, consistently ranking them as one of the cheapest in Las Vegas.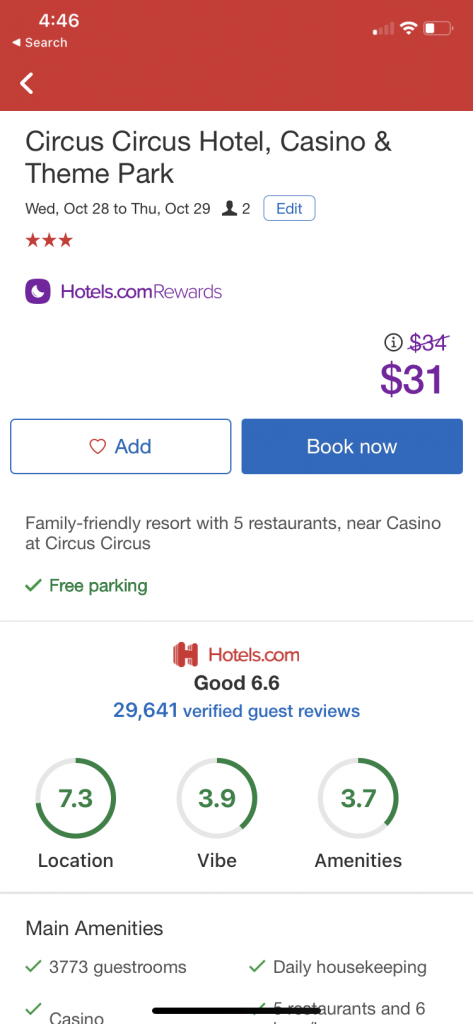 After putting that room in your cart and going to check out, that $31 room more than doubles to $70 with taxes and fees.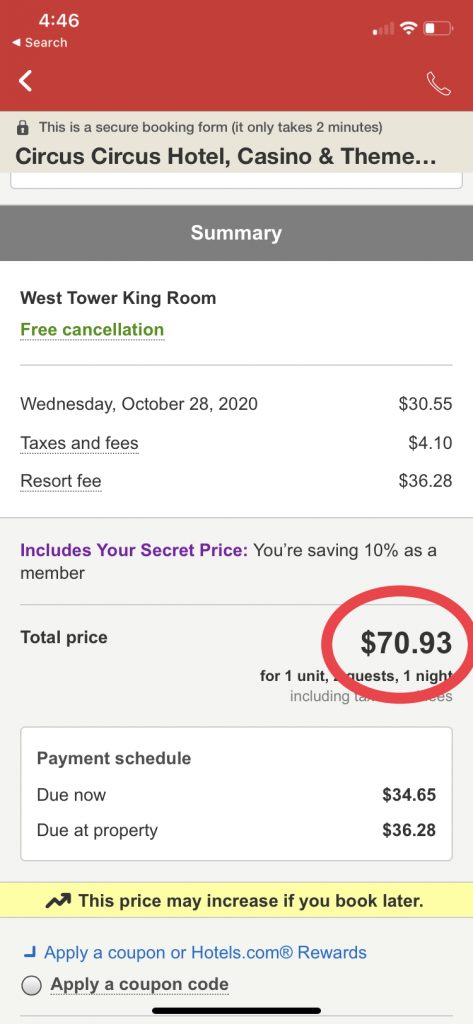 While this is still a cheap price for a room on the Las Vegas Strip, it is far from the "too good to be the true" price that first showed on your search.
While having Las Vegas Hotels pile on taxes and fees to the standard rate is common across almost all major hotels, Circus Circus is bad about luring you in with low prices and then hitting you with extra fees.
Compared to other hotels in Las Vegas, guests at Circus Circus pay one of the highest percentages of taxes and fees as part of their final bill, with an average of 43% of the final bill going towards taxes and fees.
Is Circus Circus On The Strip?
Circus Circus is located directly on Las Vegas Blvd and is within the area considered the Las Vegas Strip. While that sounds like a plus for this hotel, it is misleading.
This end of the strip is far from the principal attractions in the middle of the strip. A walk to Treasure Island, which is the next resort on the same side of the strip as Circus Circus, would take you 22 minutes.To get to see the Fountains at the Bellagio would be 44 minutes.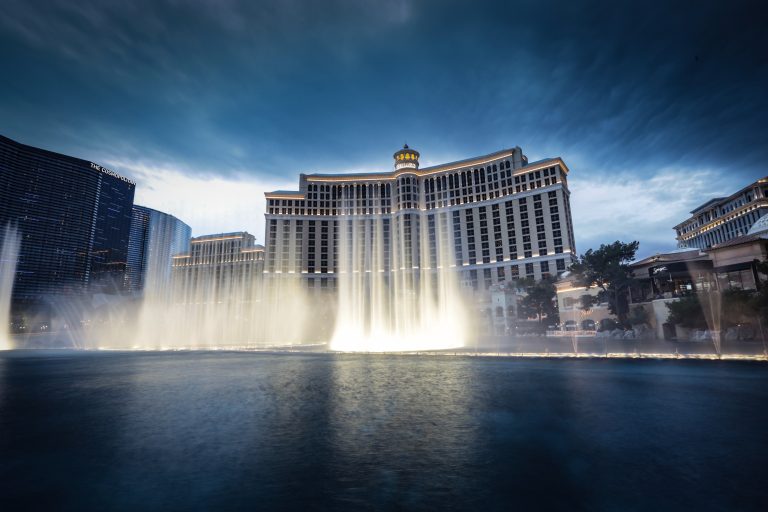 Sure, walking along the strip is one of the iconic activities on any trip to Las Vegas, however, the strip in this area is less glitz and glamour and more COPS. Nobody strolls the strip around Circus Circus for fun, instead, they are usually hightailing it to a much more desirable location and trying not to make eye contact with passing drunk panhandlers.
Seriously, don't book a room at Circus Circus because it is on The Strip. Circus Circus is far from the action, and the area is undesirable at best.
Related Reading: The Best Vegas To Grand Canyon Tours
Reviews of Circus Circus Las Vegas
On our extensive research project about the Best Hotels in Las Vegas, we made guest reviews the most important ranking factor. In those review rankings, Circus Circus did not come in dead last, but they did do poorly.
Common complaints among reviewers include dirty rooms, rude service, old rooms, and a problem with homeless people in the area.
With low scores across multiple review sites, it is clear that former guests are not at all happy with their decision to stay at Circus Circus. So why do so many people do it, anyway? One is families, which we talk about below.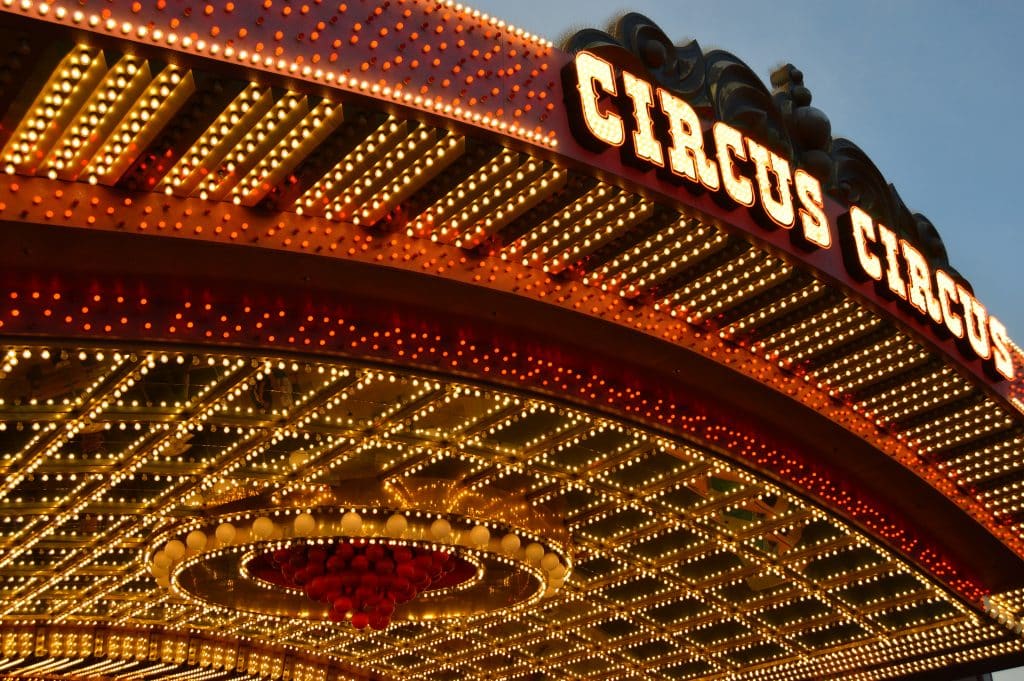 Another is that major hotel booking sites love to pump the Circus Circus, putting them near the top of many searches when sorting by lowest price.
The first impression of seeing a Las Vegas Strip Hotel for $30 can be hard to get over for many travelers. However, the review system on these sites can mislead. They usually attach an adjective to the review.
Here are the adjectives used to describe Circus Circus in a sampling of these bookings sites: "Pleasant", "Good", "Good"," Good", "Good"," Good", and "Okay" Only the last one comes close to an accurate description of the experience of staying at Circus Circus while calling the property "Pleasant" is quite the stretch.
These misleading review adjectives along with the deceptive practice of putting an average of 43% of the price in hidden taxes and fees leave a strong first impression on travelers that can be hard to recover from.
With so many terrible reviews coming in for this place, it makes us wonder if these people knew what they were signing up for when the booked a room at Circus Circus on the Las Vegas Strip. Considering many of their shocked reactions at the state of things there, it seems like they didn't do their homework.
Isn't Circus Circus good for families?
Circus Circus is home to a wide variety of activities that cater to families: A huge water park, the Midway Arcade, free circus shows, and one of the largest indoor attraction parks in the United States.
Walk around the property and you will see more strollers than people glued to a slot machine chain-smoking. (Speaking of which, Circus Circus is incredibly smoky inside, which might be something for families of small children to think about).
Undoubtedly most children will have a great time on a visit to Circus Circus.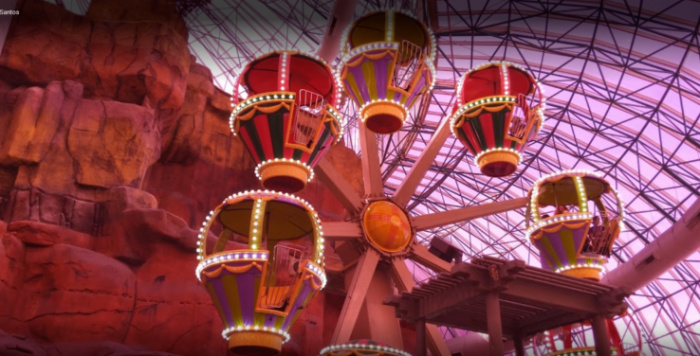 While the kid-friendly amenities might tempt families traveling to Las Vegas to ignore the thousands of negative reviews trying to warn them about staying here, many times the parents of the children will not be as happy with the decision to stay at Circus Circus.
Where should they look instead? Here are a few places to check out if you are thinking about staying at Circus Circus.
Related Reading: New Hotels, Shows, Restaurants, and Entertainment In Las Vegas for 2021
Alternatives to the Circus Circus
We understand that the primary appeal when booking a room at Circus Circus is the price. It is only with the lowest prices on the strip that people will tolerate the high percentage of extra fees and taxes, the poor location, and the blistering reviews.
For a more in-depth look at what hotels to book in Las Vegas, read our data-based study: The Best Hotels In Las Vegas
If the price is the most important factor for you when booking a hotel, here are a few alternatives in a similar price range that offer better value than Circus Circus.
Sahara:
With a slightly worse location, slightly higher prices, and vastly better rooms and reviews, the Sahara makes a great alternative to Circus Circus. Being a quick walk away from Circus Circus, you can enjoy the kid-friendly amenities of Circus Circus without having to stay there.
A walk from the above-mentioned Sahara hotel is less than 5 minutes from Circus Circus and will serve as a better base for your Vegas family vacation. As a bonus, Sahara is also a quick walk from The Strat.
Older kids in your crew will love the thrill rides at the top of the tallest freestanding tower in the United States.
Excalibur:

While the reviews for Excalibur are about on par with Circus Circus, the location is a lot closer to the action in the middle of the Strip.
Excalibur many times is battling Circus Circus for the title of the cheapest resort on the strip, they also have very attractive prices. Anyone thinking of staying at Circus Circus should take a look at Excalibur instead.
LINQ:
The best thing about LINQ is its central location. In fact, it has the best location of any resort on the entire Las Vegas Strip.
Considering the better reviews, the better entertainment options, and the fact that a room at the LINQ during a low season only averages $10 more than a room at Circus Circus, you have a great alternative to stay there.
Treasure Island:
Treasure Island is the best bang for your buck in all of Las Vegas. A great location, decent reviews, fair prices, and loads of entertainment options make it the best value hotel and casino in all of Las Vegas.
It's a particularly good deal during the week or low season, with prices rivaling those at Circus Circus.