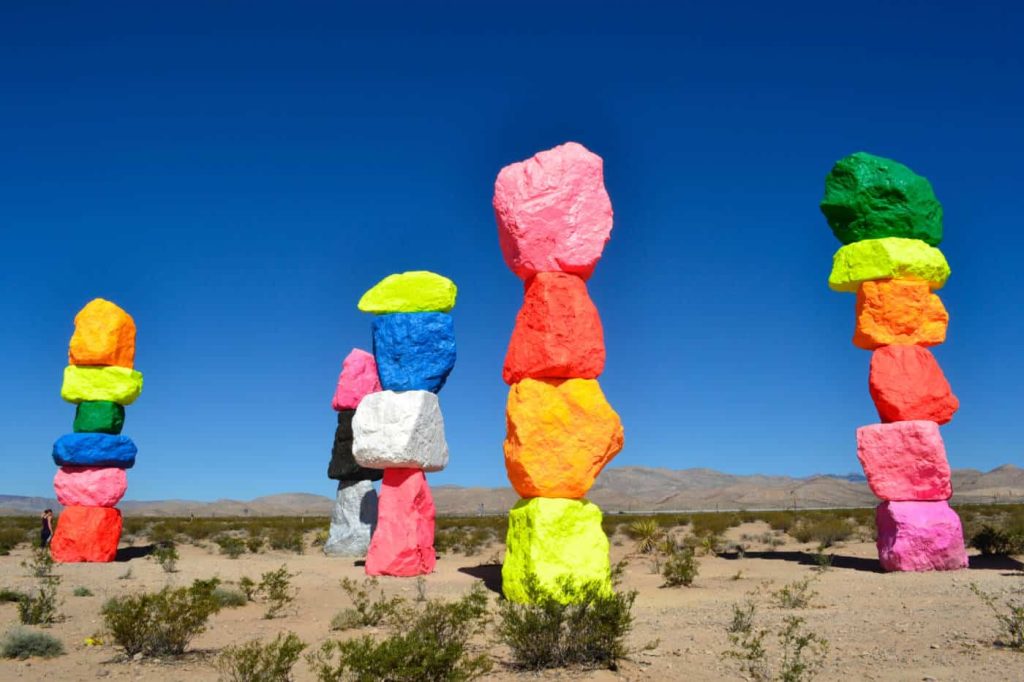 8 Reasons Why You Need To Visit Seven Magic Mountains
Last Update on
January 02, 2021
Seven Magic Mountains is a beautiful land art project in the middle of the Mojave desert. As it gets more popular and pops up on more and more social media feeds, visitors to Las Vegas wonder if they should visit 7 Magic Mountains. The answer is yes of course! Here are 8 reasons why:
1. It's super close to Las Vegas
At only 21 miles away from the Las Vegas strip, Seven Magic Mountains is very accessible. An UBER out there costs about the same as a single Red Bull and vodka from the pool at the Palazzo, around $30. For a longer full day experience, check out our Seven Magic Mountain Tours.
2. Experience the Desert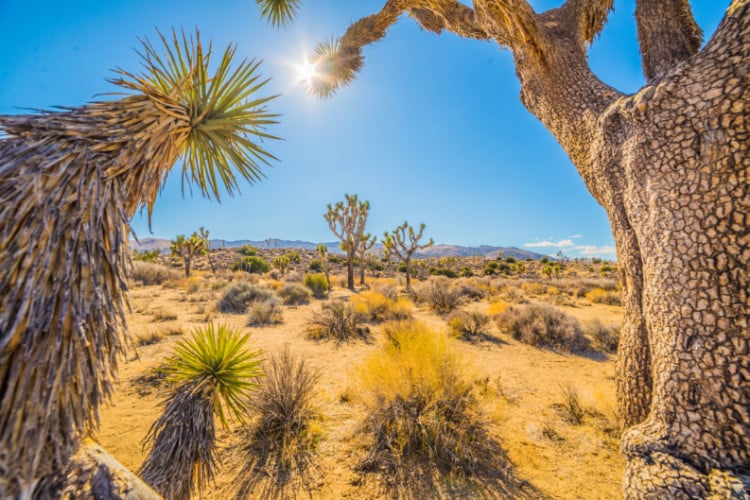 Las Vegas is smack dab right in the middle of the hottest desert in the United States, but you wouldn't know it standing on the Strip. Seven Magic Mountains is the perfect spot to experience the Mojave desert.
3. Photos Galore
The brightly colored rocks against the drab desert background make for some outstanding pictures. Make sure your battery is fully charged and try to show up in the morning to escape the heat and get your coveted photo without other people in them. Looking for some inspiration for your photos? Check out the #sevenmagicmountains.
4. Escape the city
Las Vegas is amazing. It is the city we call home, and we couldn't imagine living anywhere else.
The thing about Las Vegas is, the strip is just a small part of it, and once you leave the city itself, there are so many amazing places to check out. And while you may not have 15 hours to visit Antelope Canyon, getting out to Seven Magic mountains is a straightforward way to leave the city behind for a couple of hours. You will appreciate it even more once you return.
5. Interpret Art
Seven Magic Mountains is an art installation sponsored by the Nevada Museum of Art. Ugo Rondinone's meditative balancing rocks have been interpreted in hundreds of different ways, from man's connection and impact on nature, to a shining spot in the middle of the desert much like Las Vegas itself.
No matter what your interest level in modern art is, experiencing and interpreting it for yourself will get you in touch with your creative side.
6. It is getting hotter
Not just Vegas, also the rocks! More and more people are making the trip out to see Seven Magic Mountains as its presence on social media is becoming ever more present.
Seven Magic Mountains is quickly becoming a don't miss destination for visitors to Las Vegas, don't get left out when asked if you saw the colorful rocks in the desert during your Vegas vacation!
7. It won't be there forever
Originally started as a 2-year art installation in 2016, Seven Magic Mountains immense popularity secured the balancing rocks' for longer, but not forever!
Currently, Seven Magic Mountains is slated to remain on view until December 2021. Don't miss it before it's gone!
8. See other close natural attractions
While you are out seeing Seven Magic Mountains, it is the perfect chance to knock a few more spots off of your list.
If you have your own car, places like Red Rock Canyon, Valley of the Fire, or the Hoover Dam would make for a delightful addition to a trip to Seven Magic Mountains.
If you don't feel like driving, give us a day and you will see Seven Magic Mountains along with the Grand Canyon and five amazing destinations in total on our Grand Canyon West, Hoover Dam, Seven Magic Mountains Day Tour.
ABOUT THE AUTHOR
Matthew Meier
World Traveler. Mandarin Speaker. Founder of MaxTour.