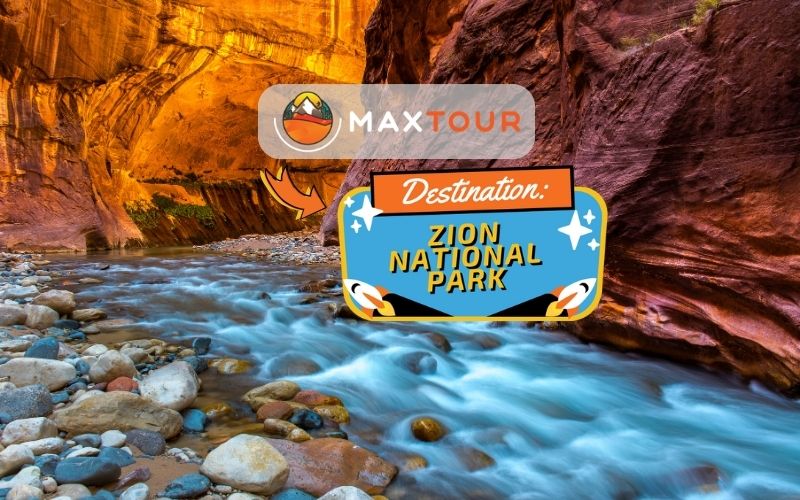 Antelope Canyon vs. Zion National Park: A Southwest Showdown
Last Update on
November 06, 2023
The American Southwest boasts a treasure trove of natural wonders, and among the top contenders are Antelope Canyon and Zion National Park. In this blog post, we'll explore these two iconic destinations, weighing their unique features and helping you decide which one to explore on your next adventure. Plus, we'll introduce you to our unforgettable 3-Day Tour, so you can experience the best of both worlds.
Antelope Canyon: A Subterranean Marvel
Situated in Northern Arizona, Antelope Canyon is a geological masterpiece that has captivated photographers and explorers alike. Known for its narrow passageways and otherworldly beauty, this slot canyon is divided into Upper Antelope Canyon and Lower Antelope Canyon.
Upper Antelope Canyon, also dubbed "The Crack" or "The Corkscrew," is renowned for the mesmerizing light beams that penetrate the narrow openings, creating an ethereal and almost spiritual atmosphere. It's a photographer's dream, with tour guides helping capture these incredible moments.
Lower Antelope Canyon, or "Hasdeztwazi," offers a different but equally captivating experience. Here, you'll descend into the depths of the canyon, navigating a series of ladders and passageways. The sculpted sandstone formations and varying light conditions make it a favorite among photographers and adventurers alike.
Zion National Park: A Verdant Oasis
Contrasting the subterranean allure of Antelope Canyon, Zion National Park in Utah offers a lush and vibrant landscape. The park is renowned for its deep canyons, sandstone cliffs, and the Virgin River, which carves through the heart of the canyon, creating stunning vistas and hiking opportunities.
One of Zion's most iconic hikes is the Narrows, where you can wade through the Virgin River within the narrowest section of the canyon. Another must-visit is Angels Landing, a thrilling hike with breathtaking panoramic views. The diversity of flora and fauna, along with the park's verdant canyons, makes it a haven for nature enthusiasts.
Antelope Canyon vs. Zion: How to Choose
Choosing between Antelope Canyon and Zion National Park largely depends on your preferences. If you're drawn to the surreal beauty of underground passageways and dream of capturing mesmerizing light beams with your camera, Antelope Canyon is the place to be. It's an unforgettable experience with a focus on photography and the wonders of erosion.
Conversely, if you yearn for the tranquility of lush landscapes, epic hikes, and breathtaking vistas, Zion National Park beckons. Its verdant canyons, hiking trails, and the unique experience of wading through the Virgin River in the Narrows make it a haven for outdoor enthusiasts.
Our 3-Day Tour: The Best of Both Worlds
Why settle for just one when you can experience the best of both worlds on our Bryce, Zion, Antelope Canyon, Grand Canyon & Monument Valley 3-Day Tour? This incredible journey takes you through Bryce Canyon National Park, Zion National Park, and the mesmerizing Antelope Canyon, with added visits to the Grand Canyon and Monument Valley.
The tour begins in Las Vegas and transports you through the stunning landscapes of the American Southwest, offering the opportunity to explore the contrasting beauty of both Antelope Canyon and Zion National Park. You'll be immersed in the surreal, winding passageways of Antelope Canyon one day and surrounded by the lush canyons and breathtaking hikes of Zion National Park the next.
Conclusion: An Unforgettable Southwest Experience
While Antelope Canyon and Zion National Park cater to different interests and preferences, they both hold their own unique charm and allure. Whether you choose the ethereal beauty of Antelope Canyon or the verdant oasis of Zion National Park, you're in for a memorable adventure in the American Southwest.
Don't miss the opportunity to explore these remarkable destinations and create lasting memories on our 3-Day Tour. With visits to both Antelope Canyon and Zion National Park, you can relish the best of both worlds and experience the incredible diversity of the region. So, which will it be—Antelope Canyon or Zion National Park? The choice is yours, and the adventure awaits.
ABOUT THE AUTHOR
Marko Milin