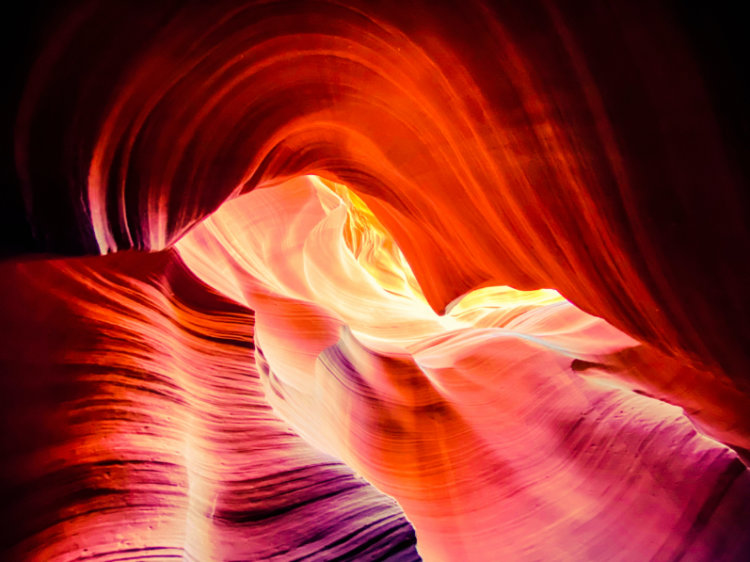 Is Lower Antelope Canyon Good for Children?
Last Update on
November 20, 2022
Have you ever opened the pages of National Geographic and seen a photo of a slot canyon? If you have, there's a good chance that photo came from Antelope Canyon. It is, after all, the most photographed slot canyon in the world.
Many people who visit the Las Vegas area aren't aware that a tour of Antelope Canyon is a viable day-trip opportunity, although an overnight getaway is the best way to ensure you have enough time to see other natural sites along the way.
Visiting Antelope Canyon
Situated near the border of Arizona and Utah, Antelope Canyon is a perfect distance for a day or weekend getaway from Las Vegas. The canyon sits on land owned by the Navajo people who have inhabited the area for over 1,000 years. 
The canyon itself, along with its slot canyons, was formed by flash flooding that periodically sweeps through the area; these flash floods still occur in Antelope Canyon and continue to shape the land. Antelope Canyon is located in a desert, so it most likely will not flood during your visit. When there is inclement weather and large rain storms, the canyon closes to ensure that no visitors are in danger.
Because Antelope Canyon sits on Navajo land, all tours to see the main areas of the canyon must be done as part of a guided tour–this is a big plus because all of the guides are local Navajo tribe members. They can explain the history of the area not only in terms of nature but also in terms of the significance of the canyon for the Navajo people. During the tour, they will offer Antelope Canyon photography tips as well as spots for the best photos.
Antelope Canyon consists of two primary areas—the upper canyon and the lower canyon—that can be seen as part of an individual or combined tour. The upper canyon is by far the more popular of the two canyons, with reservations sometimes being booked six months in advance. The reason for this is that light only shines directly into the upper canyon between 10:00 AM and 2:00 PM, so there is a limited window of opportunity to take the best photographs. This popular time slot is the toughest to reserve, although it is typically easier to book in the winter months.
Even if you can't get a booking at the upper canyon, don't let this stop you from visiting the lower canyon. Most visitors who have seen both say that the lower canyon is more interesting with lots of twists and turns and surprises around every corner that are guaranteed to amaze even the most well-traveled guests.
Is Lower Antelope Canyon Kid-Friendly?
Both the upper and lower canyons are accessible to visitors of all ages who are capable of walking up moderate slopes, steps, and small ladders.
Not only is Antelope Canyon entertaining for kids, it also provides them with a fantastic way to experience the power of nature and learn the history of the Navajo people. You're likely to hear plenty of oohs and aahs and giggles from children who love nothing more than climbing around rocks and trails, as any parent can attest.
The Best Way to Visit the Canyon
Antelope Canyon is about a four-and-one-half-hour drive from both Vegas and Phoenix, making it a popular destination for people visiting both cities. All you need is a decent pair of sneakers or hiking boots, and you're off.
For those looking for a bit more relaxation and information from a local resource, MaxTour has you covered. Our small group tours offer an intimate look at many of the most famous attractions within a day's drive of Sin City, and our helpful guides pick you up from your hotel and drop you off at your door on the way back.
You won't have to worry about keeping your eyes on the road when MaxTour takes the wheel–you can spend your time staring out the window in amazement while we drive through some of the most beautiful parts of the American West.