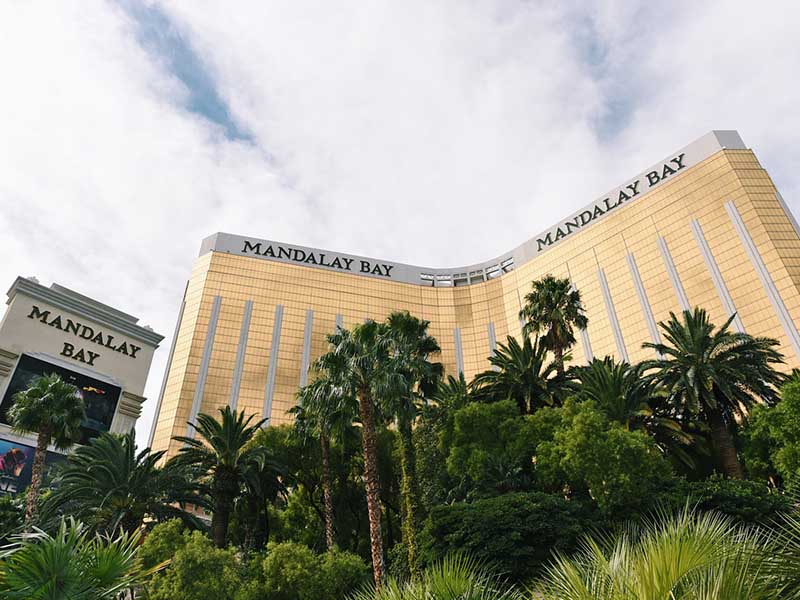 Is Mandalay Bay Connected to Excalibur?
Last Update on
June 19, 2023
Mandalay Bay and Excalibur, two prominent resorts on the famous Las Vegas Strip, often pique the curiosity of visitors. When looking into the best Las Vegas hotels, many people inevitably wonder: is Mandalay Bay connected to Excalibur?
Mandalay Bay and Excalibur aren't physically connected but they're indeed associated with each other. In this article, we'll explore the link between Mandalay Bay and Excalibur. Here's all the information you need to navigate these fantastic resorts with ease.
The MGM Resorts Connection
Mandalay Bay and Excalibur's connection comes from them both being properties of the MGM Resorts International group.
MGM Resorts is a renowned hospitality and entertainment company that owns and operates resorts and casinos around the world, including several in Las Vegas.
MGM Resorts has a diverse portfolio of resorts, each with its distinct personality and attractions. With its sleek and contemporary ambiance, Mandalay Bay exudes an air of sophistication in the heart of Las Vegas. The more family-friendly Excalibur has a whimsical atmosphere, inviting guests into a realm of fantasy and adventure.
The Excalibur-Mandalay Bay Tram
Fortunately, if you're staying at Mandalay Bay and want to explore Excalibur, or vice versa, there's a convenient mode of transportation available. The resorts are connected by a free tram system known as the Excalibur-Mandalay Bay Tram."
The Excalibur-Mandalay Bay Tram operates daily, from early morning until late at night. It operates at regular intervals, making it a convenient option for guests who want to hop between the two properties throughout the day.
At Mandalay Bay, the tram station is located near the south entrance of the resort. The Excalibur station is situated near the rear of the resort, close to the medieval-themed casino and various entertainment options.
Since it's a complimentary service provided by MGM Resorts, you won't have to spend any extra money on transportation between the two resorts. This leaves you with more funds to indulge in the resorts' wide array of entertainment, dining, and shopping experiences.
Discounts and Perks Between Mandalay Bay and Excalibur
As both Mandalay Bay and Excalibur are part of the MGM Resorts International group, there are often shared benefits and promotions between Mandalay Bay and Excalibur. These may include perks related to pool access, dining, entertainment, spas, and gaming rewards.
Note that the availability and terms of these offers can vary. Check with the respective resorts' websites or inquire at the guest services desk upon arrival to get the most up-to-date information about any specific offers or discounts.
Conclusion
Mandalay Bay and Excalibur are indeed connected, though not physically. Their shared affiliation with MGM Resorts International creates a bond that ensures guests experience the best of both worlds.
Thanks to the Excalibur-Mandalay Bay Tram, operated by MGM Resorts International, guests can easily navigate between these two renowned resorts on the Las Vegas Strip. The tram's frequent service, convenient station locations, and cost-free nature make it a popular choice for visitors looking to explore both Mandalay Bay and Excalibur.
Along with the cross-resort perks and discounts offered to guests, staying at Mandalay Bay or Excalibur promises an unforgettable Las Vegas getaway. So, the next time you find yourself in Las Vegas, consider one of these two!
Looking for something fun to get you away from the Las Vegas Strip, check out our Hoover Dam Tours from Las Vegas, which can pick up directly from both Excalibur and Mandalay Bay.