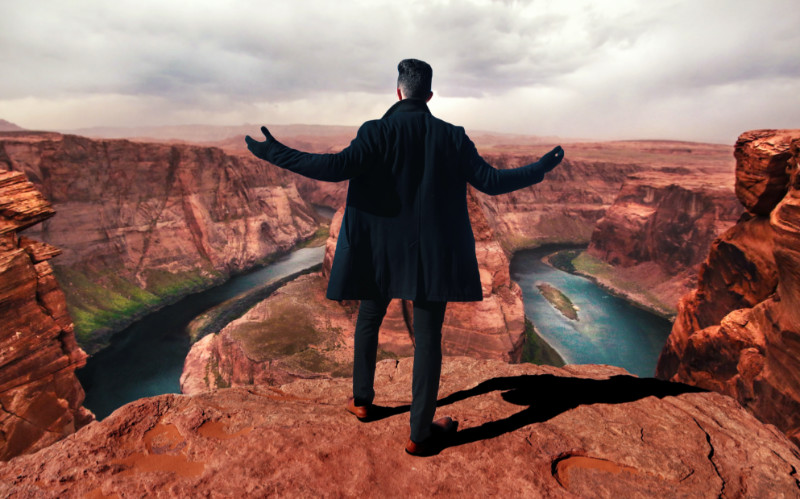 Luxury Grand Canyon Tours
Last Update on
October 04, 2022
If you're looking for an unforgettable luxury experience, a Grand Canyon tour is the perfect option. There are many different tours to choose from, so it can be tough to decide which one is right for you.
In this article, we will discuss the top four luxury Grand Canyon Arizona tours–we'll give you a brief overview of each tour, and let you know what makes them special. So, if you're ready to explore one of the most beautiful places on Earth, keep reading!
The Best Luxury Tours
Grand Canyon West, Hoover Dam, and Seven Magic Mountains Tour
The Hoover Dam is one of the most impressive engineering feats in human history. When you tour the dam, you'll learn about its construction and how it has helped to shape the landscape of the American West. You'll also get to see the massive turbines that generate electricity for millions of people.
If that's something that interests you and you want to give your Grand Canyon tour a historical touch, this is the tour for you. When you book this tour, we'll pick you up from your Las Vegas hotel at 7:00 AM. You'll have to sacrifice some sleep for this tour, but by the time it ends, you'll agree that it was worth it.
During the tour, you'll get:
A walking tour on top of the Hoover Dam
Breakfast
Unlimited snacks
Unlimited drinks
Our guides will also show you some hidden spots that only the locals know about. Plus, you'll skip the park shuttles and the long waiting lines that come with them.
The tour ends at 8:00 PM, so you'll need to dedicate an entire day to it. Because this tour departs daily, it's easy to choose a day that's convenient for you.
Grand Canyon VIP Half-Day Tour
If you don't want to wake up at 7:00 AM, consider this tour. Grand Canyon private tours from Las Vegas are a treat—we'll pick you up at 10:00 AM directly from your Las Vegas hotel, and you'll be granted a quick entry into the Grand Canyon without having to wait for the park's shuttle service. In addition, you'll get:
Unlimited snacks
Unlimited drinks
A photo stop at the Hoover Dam, so you won't miss out on it completely
This tour also departs daily, so you can easily plan it around your schedule.
Two-Day Grand Canyon Antelope Canyon Tour
If you have a little more time to enjoy nature, consider the two-day Grand Canyon Antelope Canyon tour. The Antelope Canyon is one of the most beautiful places on Earth, and it's definitely worth a visit.
This tour includes:
The Grand Canyon National Park
Horseshoe Bend
Hoover Dam
Lower Antelope Canyon
Just like the previous tours, you'll get unlimited snacks and drinks. This tour also includes a one night hotel room stay and a light breakfast for the first day.
Three-Day Grand Canyon, Bryce, Zion, Antelope Canyon, and Monument Valley Tour
Last but not the least is a three-day tour that will allow you to explore:
The Grand Canyon
The Bryce and Zion national parks
The Antelope Canyon
Monument Valley
Monument Valley is particularly special because it was the setting of some of the most iconic American Western films. In addition, you'll get the usual perks our tours offer plus some extras, including:
Snacks
Drinks
Two lunches and one dinner
All national park entrance fee
Two nights in a hotel room
Unlike the other tours on this list, this tour departs weekly, so make sure to plan it well in advance. It's also a more expensive option since it's a longer tour with extra features.
Final Thoughts
These are the best luxury Grand Canyon tours that MaxTour offers, and we can say with confidence that you won't be disappointed with any of them. So, what are you waiting for? Book your tour today and get ready to have the time of your life!