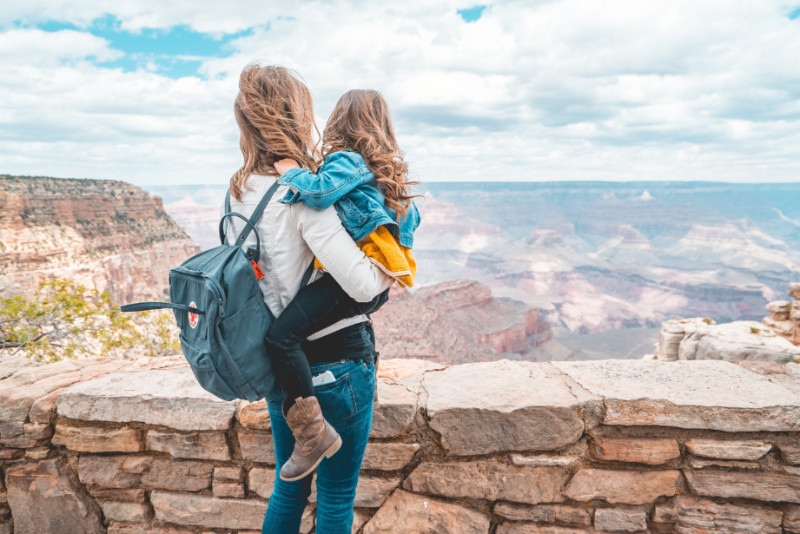 Grand Canyon Private Tours From Las Vegas
Last Update on
October 15, 2022
When most people think of private Grand Canyon tours from Las Vegas, they automatically think of luxury. This is because private tours usually involve special treatment and first-class service. In this article, we will discuss everything you need to know about these types of tours so that you can make an informed decision about whether or not they are right for you.
Types of Grand Canyon Tours
There are two main types of Grand Canyon tours—air and ground. Air tours are conducted via helicopter or airplane, and they offer breathtaking views of the canyon from above. Ground tours, on the other hand, take place at the bottom of the canyon and offer a more intimate experience.
If you're looking for a way to truly explore the Grand Canyon, we recommend booking a ground tour, either group or private tour. These tours typically last between one to three days, and they include plenty of time for hiking, sightseeing, and taking pictures. Plus, you'll get to experience the canyon up close and personal.
What To Expect From a Grand Canyon Tour
When you book one of our luxury Grand Canyon tours, we'll pick you up from your Las Vegas hotel in the morning. The exact time depends on the tour you choose; some tours depart early in the morning—7:00 AM, for example—while others depart a bit later, at around 10:00 AM.
Once we pick up all the members of the tour (we usually accommodate a maximum of fourteen members per tour), you'll be granted quick access to the Grand Canyon National Park. This means you'll get to skip the park's shuttle service and the long lines associated with them. Most of our tours cover the entrance fees associated with the locations included in the tour, so you won't have to worry about booking advance tickets or standing in a queue.
The biggest benefit of touring the Grand Canyon with our guides is that they know places that the general public isn't aware of, which means you'll get to see parts of the canyon that most people will never get to experience. Our knowledgeable and experienced tour guides will be with you every step of the way to answer any questions you may have.
You'll also get free unlimited snacks and drinks with most of our tours, so you can stay hydrated and energized throughout the day. Some of our tours also include hotel night stays and breakfasts and lunches, making them a truly all-inclusive experience.
Finally, the cost of a Grand Canyon private tour from Las Vegas can vary widely, depending on the length of the tour and the facilities offered. Tours start from $79 per person and go all the way to $749 per person.
Can You Drive to the Grand Canyon From Las Vegas?
If Grand Canyon adventure tours don't appeal to you, don't worry—you can always drive to the canyon on your own. The drive takes about four and a half hours if you want to visit the South Rim, which is the most popular area of the Grand Canyon.
For the West Rim, you can reach the Grand Canyon from Las Vegas in about two and a half hours. The North Rim of the canyon can be reached in about six hours, but it's closed in winters, so be sure to check the opening dates before planning your trip.
Of course, driving to the Grand Canyon on your own means you'll have to deal with the crowds and the shuttle service. Plus, you'll have to book your own tickets in advance—or purchase them once you arrive—which can be a bit of a hassle. You may also need to apply for camping permits.
Important to note, private vehicles are not allowed inside the Grand Canyon, which means you'll have to park your car at one of the spots located at each entrance, and the cost of parking depends on the type of vehicle you have.
Ready to make the most of your upcoming Grand Canyon adventure? Find the perfect MaxTour tour option today, and we'll make sure you have the trip of a lifetime!