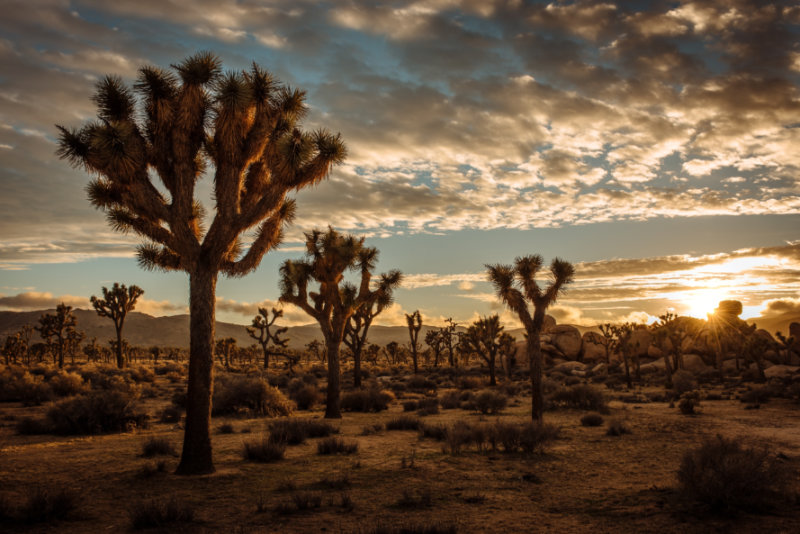 Our Favorite National Park Tours from Las Vegas for 2023
Last Update on
January 18, 2023
Las Vegas is a city of shining lights, bustling streets, high stakes, and big prizes. What if you want to get back down to earth, though? Luckily, Las Vegas is a great starting point to visit numerous national parks.
Sin City is centrally located within a hotspot of national parks, and there are many tours that can take you to each one. Here are five national park tours from Las Vegas that you should add to your travel itinerary right now!
Our Favorite National Park Tours from Las Vegas
This tour combines the most attractions out of any 3-day tour from Las Vegas. First of all, you get to see the 3 most famous National Parks near Las Vegas: Grand Canyon National Park, Bryce Canyon National Park, and Zion National Park.
Add in Horseshoe Bend, Antelope Canyon, and Monument Valley, and you have perhaps the best National Park Tour from Las Vegas!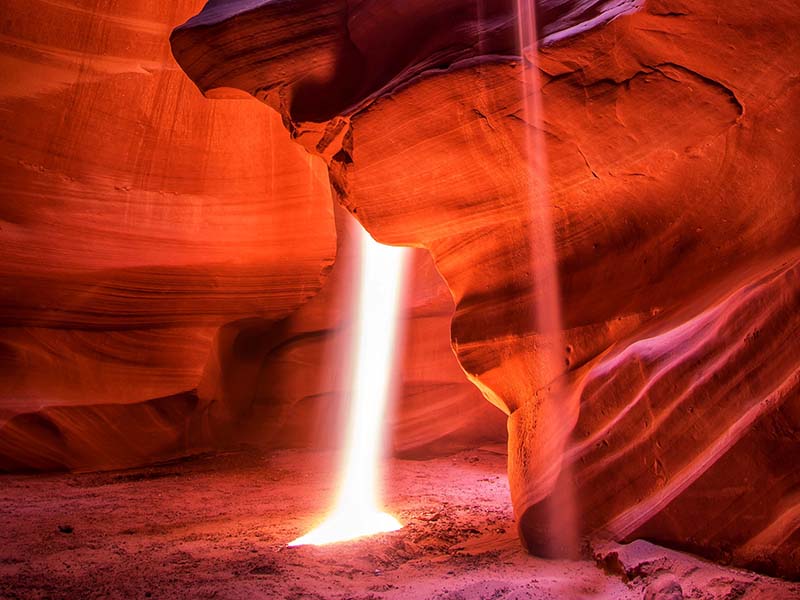 Want something shorter, less intensive, and more wallet-friendly than the one above? This tour helps you check Grand Canyon National Park off of your bucket list, while also seeing Antelope Canyon and Horseshoe Bend.
This award-winning small group tour is a great introduction to the National Parks near Las Vegas. It also gives you the chance to take a walking tour across the top of the Hoover Dam!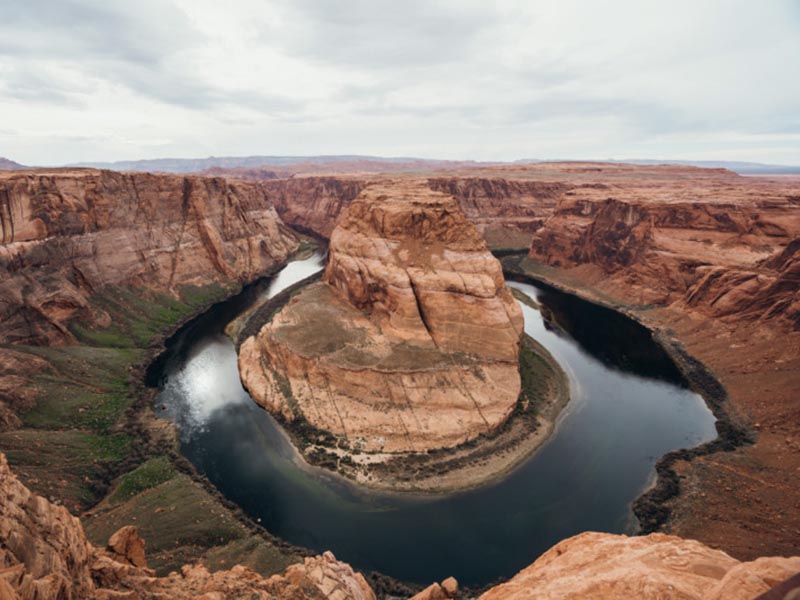 Grand Canyon National Park Tours
Grand Canyon National Park is one of the seven natural wonders of the world and a UNESCO World Heritage Site. Though it's quite far from Las Vegas — a 4 to 4.5-hour drive — countless people make space in their itinerary to visit the Grand Canyon!
The trip is made much easier when you embark on a guided Grand Canyon tour from Las Vegas. Regardless of how you decide to get there, make sure to give yourself ample time to explore this large national park and all of the breathtaking trails and attractions.
The best time to visit the park is in either spring or fall. In the spring, you'll see the wildflowers bloom. In the fall, you can witness the leaves changing color. These seasons are also less crowded and have much milder temperatures than the summer months.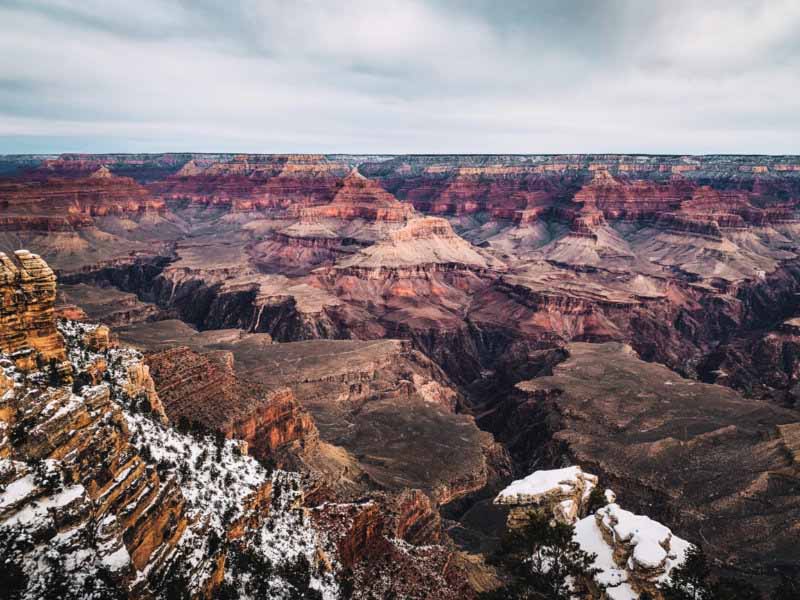 Zion National Park Tours
Zion National Park is one of Utah's most popular parks. It's close to Las Vegas to make a day trip possible, being about 160 miles (255 km) away. The drive takes between 2.5 and 3 hours.
It is home to many different hiking trails, including the popular Angels Landing and Emerald Pools trails. Some trails require you to have a permit. If there's a specific one you want to hike, check it out online before embarking on your tour, to avoid any potential disappointment!
Zion National Park has so much to explore that you could honestly spend a few days exploring just this one park. If you're low on time, consider a tour that takes you through 5 attractions, including Zion National Park, in just three days.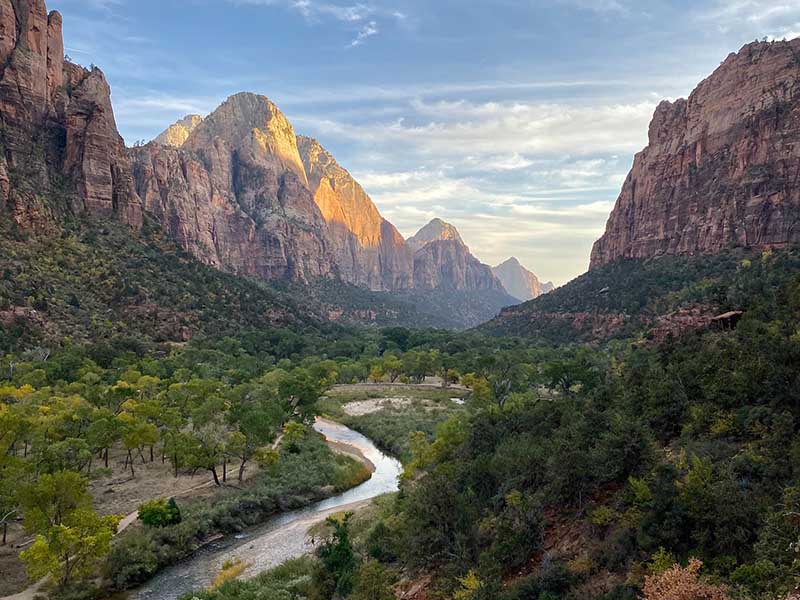 Bryce Canyon National Park Tours
When planning a visit to Zion National Park, you should definitely make time for Bryce Canyon National Park, too (and vice versa!). They're not too far from each other, so it's not hard to fit them both into a single trip.
Bryce Canyon is quite a bit farther from Las Vegas than Zion. It takes just over 4 hours to get from Las Vegas to Bryce Canyon. It's worth it, though!
Bryce Canyon National Park is known for its mystical hoodoos — unique, spire-like rock formations that were created by erosion. There's plenty to do at Bryce Canyon National Park, from camping to horseback riding to hiking.
You can even ski here if you visit during the winter months! The park has a very high elevation. It's mostly within the range of 8,000 to 9,000 feet (2,430 to 2,740 m). If you know that you get altitude sickness, keep this in mind before planning a tour here.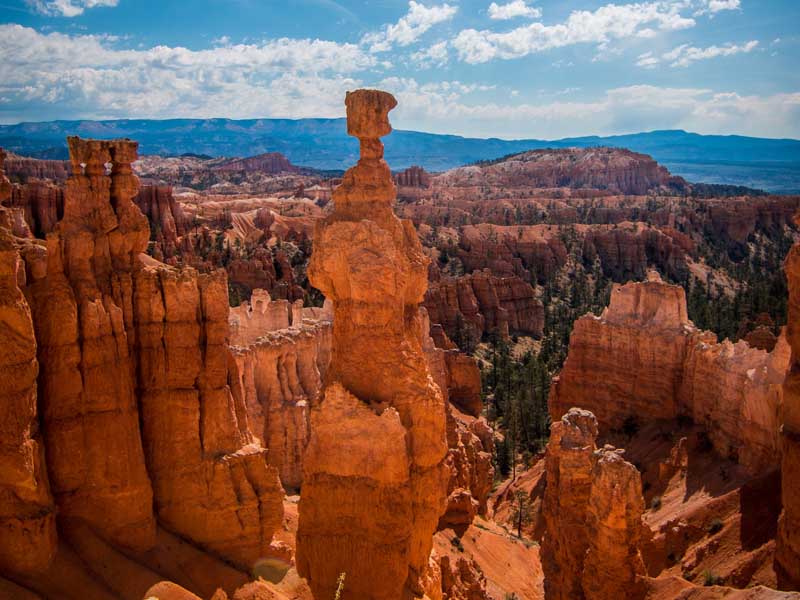 Death Valley National Park Tours
Despite the intense name — and equally intense heat — Death Valley National Park is an awesome park to visit. It's just about 2 hours away from Las Vegas. The best time to visit is from late fall to early spring. Summer temperatures can reach over 120 °F (49 °C)!
Death Valley is located within the Mojave Desert and is home to Badwater Basin. This is the lowest point in all of North America, lying 280 feet (85 m) below sea level! Tours will often bring you to this unique location, as well as to see the incredible Mesquite Flat Sand Dunes.
Make sure to snap some pics from the many outlook points, such as Artist's Palette and Zabriskie Point. Some tours also include a quick stop at the nearby town of Rhyolite, a ghost town with some interesting history to it!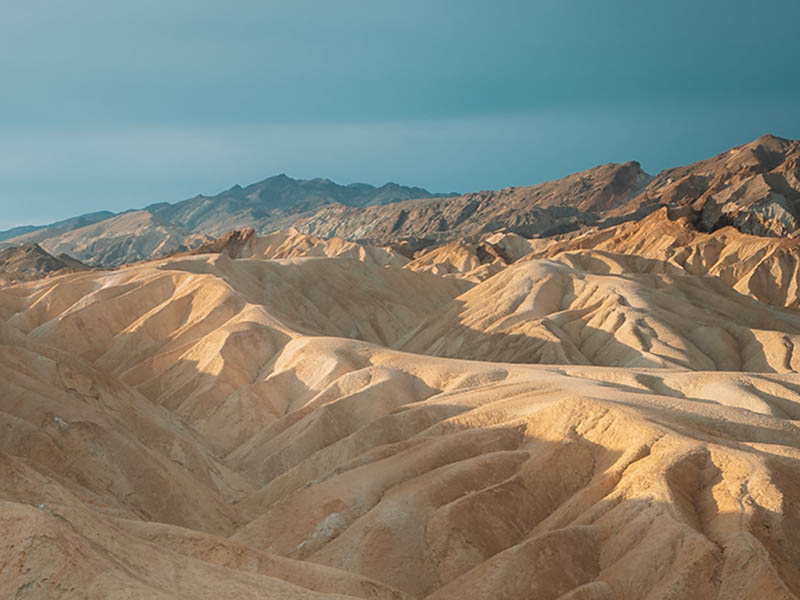 Joshua Tree National Park Tours
Joshua Tree National Park gets its name from the Joshua tree, a type of yucca plant that only grows in this area of the world. On a driving tour of the park, you can see these one-of-a-kind plants, as well as marvel at the harsh yet gorgeous landscape.
Your guide will also no doubt tell you the dramatic stories of the area, from a time of cowboys and gold rushes. To make the experience even more memorable, consider a jeep tour, which will allow you to journey off the beaten path and into more rugged territory.
The drive from Las Vegas to Joshua Tree National Park takes about 4 hours going either way. It requires some planning and dedication but it's certainly worth the drive.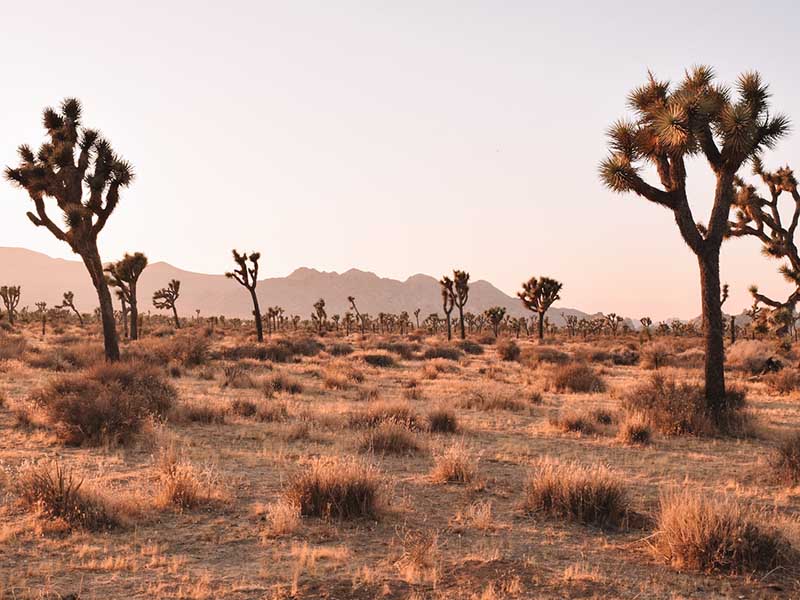 What Other Parks Should You See?
There are dozens of other parks and natural attractions near Las Vegas that don't qualify for National Park status but are worthy nonetheless. The must-see areas on this list include Horseshoe Bend, Antelope Canyon, Valley of Fire, Monument Valley, and Red Rock Canyon.
While the best way to see many of these attractions is to drive on an epic road trip, sometimes you want to sit back and let someone else do all the planning and driving. Fortunately, there are many great options for National Park Tours from Las Vegas!
The Bottom Line
It's crazy how many national parks are accessible from Las Vegas. From Sin City, you can visit the iconic Grand Canyon, the ruthless Death Valley, the otherworldly Bryce Canyon, and more. No one could blame you for wanting to see them all!
There are so many different national park tours from Las Vegas that you can take advantage of all year round. Whether you want to see awe-inspiring rock formations, beautiful flowers, or breathtaking views, there's a tour for you!
ABOUT THE AUTHOR
Matthew Meier
World Traveler. Mandarin Speaker. Founder of MaxTour.