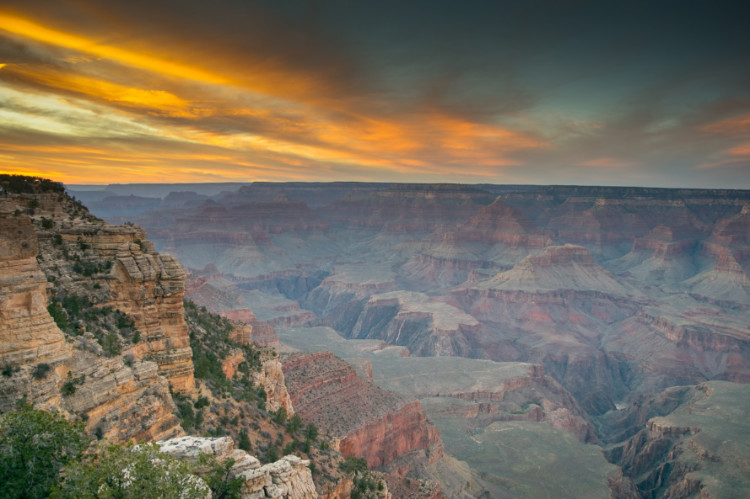 Should You Book Grand Canyon Tours in Advance?
Last Update on
May 02, 2023
With its rich history and breathtaking geology, a trip to the Grand Canyon is an experience of a lifetime.
Coordinating trips is rarely easy though, especially if you're traveling from far away and/or with a big group. To make sure that everything goes smoothly, should you book Grand Canyon tours in advance?
Short answer: Yes, definitely book your Grand Canyon tour in advance if you can!
Long answer: Even before you know where to book Grand Canyon tours, it's a great idea to start considering booking in advance. It'll help you do proper research ahead of time so that you make an informed decision when booking a tour, as there are so many to choose from.
Reasons to Book Grand Canyon Tours in Advance
Wider Selection of Tour Options
Popular tours often sell out quickly. They're popular for a reason, and you should definitely keep them on your radar. By booking in advance, you're more likely to get a spot.
You will also have a wider range of tour options to consider. For example, some tours focus on specialized topics such as the canyon's geology or the area's history and only have limited spaces in each group. There are also tours that focus on specific activities, like hiking to the bottom of the canyon.
Related Reading: Can You Get to the Bottom of the Grand Canyon in One Day?
Be sure to look into the details of the different tours and find the one that's right for you. There's something for everyone at the Grand Canyon, so be sure to explore all your options before booking!
Easier Time Coordinating Your Travel Plans
By having your tour booked ahead of time, you will know exactly when and where you need to be in a certain place. This takes the guesswork out of your trip planning.
Advanced reservations can be beneficial if you're traveling with a large group because you'll have more time to coordinate logistics and ensure everyone is aligned.
It's a great way to avoid any last-minute complications, as your tour will already be secured. You can also ensure you book a tour with a solid cancellation policy.
More Time to Enjoy the Sights
There's so much to see and do at the Grand Canyon. If you don't book your tour in advance, you may find that you can't get a tour that lets you have enough time to enjoy all the sights and attractions.
In the same vein, another thing to consider is whether you should get a private tour to the Grand Canyon. This option allows you to customize a trip to exactly what you want to see and do. It's a good choice if you're only interested in certain aspects of the canyon but can't find a tour that suits your tastes.
Save on Costs
Advance planning allows you to take advantage of special promotions and packages that may not be available closer to your tour date. Some tour operators offer early booking discounts of 10% or more. These savings can add up quickly when you're booking for a large group.
If part of your journey to the Grand Canyon also includes a plane flight — whether that's to Las Vegas, Phoenix, or the Grand Canyon's own airport — you can get cheaper rates on plane tickets if you book in advance, too!
Tips on Booking in Advance
If you want everything to go smoothly so you can fully enjoy your time at the Grand Canyon, here are a few points to keep in mind.
Read the Fine Print
Before you book any tour, read all the details carefully. You should know the cancellation policy and exactly what is included and not included in the tour package. For example, some tours may or may not include transportation to and from the canyon. Others may or may not include admission fees and food.
All of our Grand Canyon tours from Las Vegas include transportation and admission fees to the canyon, plus snacks and drinks.
Compare Prices
Prices can vary significantly between companies, so it's essential to do your research. Before you book, take some time to compare the prices of different tours. This way, you can be sure you're getting the best value possible.
You'll be surprised at the amount of money you can save by shopping around — it's worth it!
Check Online Reviews
Another great way to find a reputable tour company is to check online reviews. Some companies may cut corners to save money or have guides that aren't properly trained. This results in a less-than-ideal experience for travelers
Checking reviews in advance can help you avoid these situations and choose a tour that will provide a safe and enjoyable experience.
Contact the Tour Company
If you have any questions or concerns, don't hesitate to contact the tour company directly. It will give you a chance to clear up any uncertainties and get more information about the tour before you book. Better safe than sorry!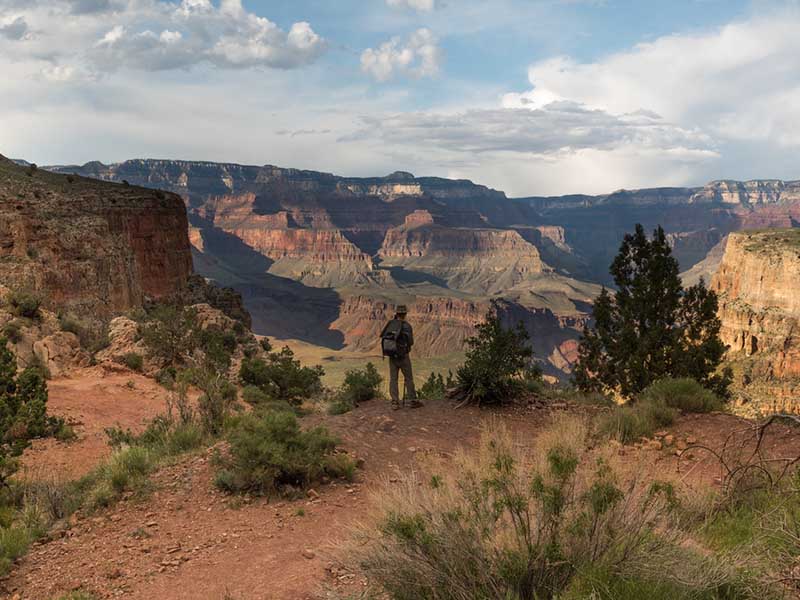 The Best Time to Book Grand Canyon Tours
Not all times of year are created equal when it comes to visiting the Grand Canyon.
Summer is the most popular season but it's incredibly crowded. This might leave you wondering about visiting in spring, fall, or winter, but each season has its own advantages and disadvantages. Overall, though, fall is the best season to visit.
For info on why fall is the best, check out our post on the best time to visit the Grand Canyon. It goes in-depth into the different seasons, months, and even times of day.
Also, the majority of people book tours to the Grand Canyon National Park at the South Rim, but the North Rim is also an option. If that's the area you have in mind, know that it's only open for half the year, typically from mid-May to mid-October.
The time of year isn't much of a concern for the Grand Canyon Skywalk at the West Rim, though it closes a bit earlier from late fall to early spring.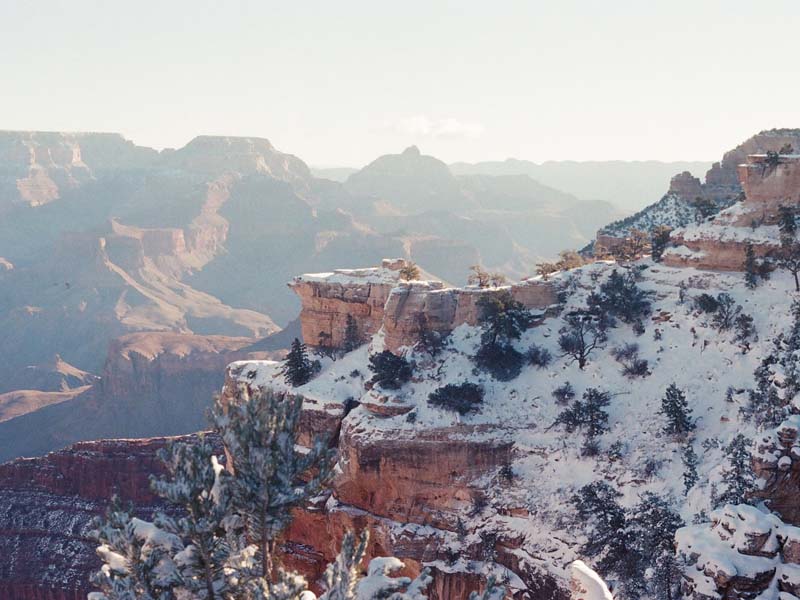 In Conclusion
For people looking to book a Grand Canyon tour, it's best if you do it in advance. This will give you the chance to be more selective, searching for the best tour for your tastes. The popular tours won't be sold out yet and you'll have a wide range of dates to choose from. Plus, you're more likely to get discounts!
Once you've found the best Grand Canyon tour package, it's time to make your reservation. Booking ahead gives you plenty of time to plan for your trip, ensuring that you're able to make the most of your visit to one of America's most iconic landmarks.
ABOUT THE AUTHOR
Sunny Samaroo