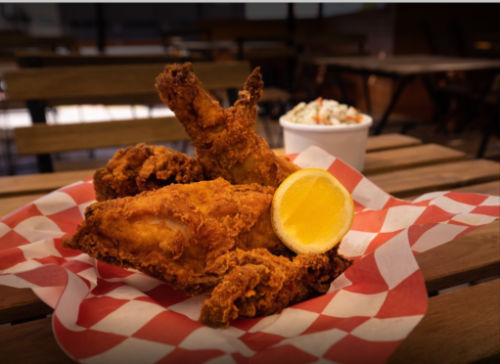 The 5 Best Restaurants in Page, Arizona
Last Update on
February 24, 2019
Page, Arizona, is a great hub for a wide variety of activities.
While most people who travel to Page end up visiting Antelope Canyon, Horseshoe Bend, and Lake Powell, there are countless other sights to enjoy.
Monument Valley, the Glen Canyon, and Grand Staircase Escalante National Monument are all well worth your time during a visit to Page.
After a long day of hiking and exploring, you'll end up looking for restaurants in Page, AZ.
Luckily for you, I have made hundreds of trips to Page, AZ, and have ttried all the places to eat in Page. I am confident that below are the best restaurants in Page, AZ
(Note: Be careful about opening and closing times—many places in Page close for the winter, are closed on Sunday or Monday, and close early for the night.)
Birdhouse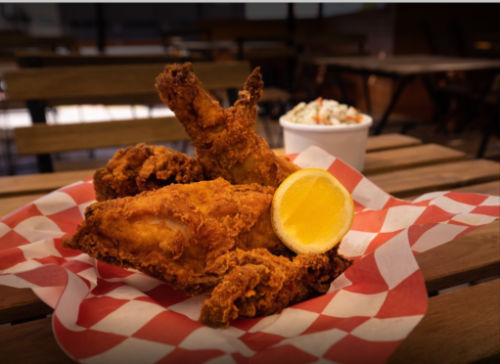 Birdhouse is a newer addition to the Page dining scene, and they have landed with a splash.
Owner and chef Eddie Chou serves up a simple menu centered on a great recipe for fried chicken.
The house specialty is the Chicken Box. You can choose two or three pieces of Birdhouse's fried chicken, a side, and a drink.
The chicken at Birdhouse comes in three flavors, original, honey butter, and spicy. We love them all, but honey butter seems to be the most popular. Order a three-piece meal and you can try all three flavors.
The sides include mac and cheese, chicken rice, coleslaw, broccoli salad, and homemade pickles.
Other menu items include a fried chicken sandwich and a fried chicken salad. Wash your chicken down with homemade lemonade, iced tea, or a craft beer from their wide selection.
Birdhouse
707 N. Navajo Dr., Page, AZ 86040
Monday-Saturday, 11:30 a.m.-9 p.m.
Closed Sunday
(928) 645-4087
Slackers

Slackers is a local fast-casual burger joint serving up the best burgers in Page.
The menu revolves around a variety of burgers, from the standard bacon cheeseburger (recommended) to the exotic buffalo burger.
A cheeseburger, fries, and drink will run you around $11. For smaller appetites, the jr. cheeseburger still makes a sumptuous meal.
They round the menu out by several sandwiches, fried items like fish and chicken strips, and a few salads. The salad of the day (recently a chicken-mango salad) is highly recommended. The daily soup can also make a great starter.
Slackers
635 Elm St., Page, AZ 86040
Monday-Saturday, 11 a.m.-8 p.m.
Closed Sunday
(928) 645-5267
http://www.slackersqualitygrub.com/
Related Reading: Lower vs Upper Antelope Canyon-2020 Update
Big John's Texas BBQ

Many people consider Big John's the best restaurant in Page. Serving up big plates of smoked meats, Big John's Texas BBQ is definitely the most fun place to eat in town.
Big John's is a casual BBQ joint—you eat at picnic tables, a roll of paper towels on your table replaces napkins, and buckets of peanuts make tasty, free snacks.

The menu includes BBQ staples like ribs, brisket, pulled pork, and hot links. Your best bet is to order a few meat plates, a few sides, and a salad, and dine family style. We recommend the ribs, the hot links, the cowboy beans, and the potato salad.

During the warmer months, you can sit outside and enjoy live country music in the evening. If the weather is not suitable for patio dining, the indoor dining room is also charming, offering lots of Texas and Southwest memorabilia to immerse you in Texas BBQ culture. On your way out, check out the huge barbeques at the front of the restaurant for a fun photo op.

Big John's Texas BBQ
153 S. Lake Powell Blvd., Page, AZ 86040
Tuesday-Saturday, 11 a.m.-9 p.m.
Closed on Sunday and Monday—closed in the winter
(928) 645-3300
El Tapatio
Mexican food abounds in Page, but we are partial to El Tapatio when craving a south-of-the-border taste.
The quality at El Tapatio doesn't quite match the eateries above it on this list, but consistent food and convenient hours are enough to earn it the fourth slot. Open seven days a week until 10 p.m., this is the best option for dining later at night or on a Sunday.
For people not accustomed to Mexican food, the Fajita Trio is a fun dish best shared. Other standouts include the Enchiladas Trio, the Mazatlan Burrito, and the Tacos El Pastor. A smaller lunch menu includes many of the same dishes as the dinner menu, but at a discounted price.
El Tapatio
25 S. Lake Powell Blvd., Page, AZ 86040
Monday-Sunday 11 a.m.-10 p.m.
(928) 645-4055
http://tapatiorestaurants.com/
Safeway
Safeway is a supermarket chain. It says a lot about the dining options in Page that Safeway made this list, yet here it is.
Pros: open seven days a week until 11 p.m. The prepackaged food isn't the best, but the fresh-made sandwiches at the deli are our go-to item here.
Unfortunately, the deli stops making sandwiches at 6 p.m., but salads and chicken from the deli make a good meal to take back to your hotel.
There are lots of fruit and veggie plates, and prepackaged salads. And you can always stock up on instant noodles for an easy meal at your hotel. Another bonus: the only Starbucks in town is located inside Safeway if you need a fresh coffee fix.

All in all, Safeway is a convenient place to get food and supplies and can be helpful when every other place in town appears to be closed
Safeway
650 Elm St., Page, AZ 86040
Monday-Sunday, 5 a.m.-11 p.m.
(928) 645 8155