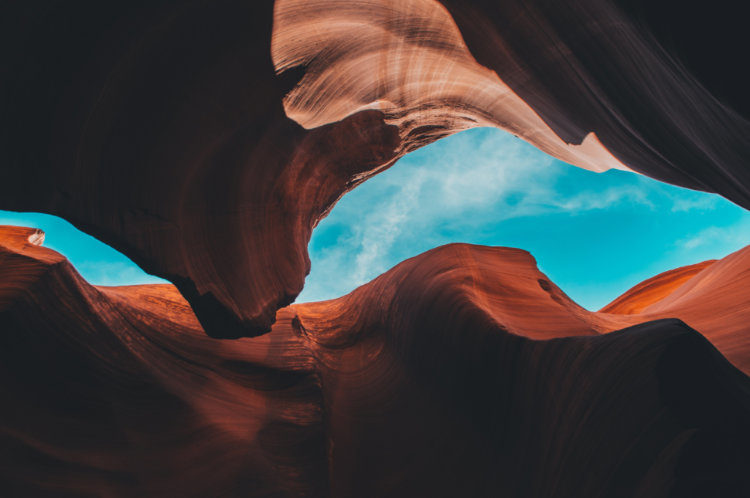 Are Backpacks Allowed at Antelope Canyon?
Last Update on
February 19, 2023
Visiting the world's most photographed slot canyon on an Antelope Canyon tour is a bucket list item for many. For anyone who has even the slightest fascination with the American Southwest, it's an absolute must-see!
Situated at the northern border of Arizona near Utah, the canyon is just outside the small town of Page. Antelope Canyon is a bit far from Las Vegas but tons of people staying in the city make the trip. It's totally worth it!
Just a glance at Antelope Canyon tours will make you realize that there are quite a few rules. Many tourists making the trek to the canyon wonder what they can bring for the trip and whether backpacks are allowed.
The answer depends on which part of Antelope Canyon you're visiting:
No, you cannot bring a backpack into Lower Antelope Canyon.
Yes, you can bring a backpack into Upper Antelope Canyon, sometimes.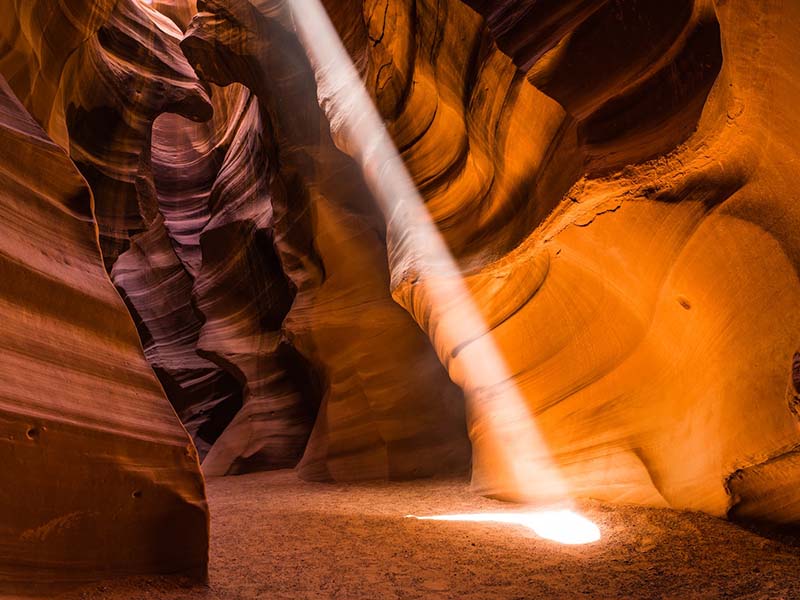 What's Allowed and Not Allowed At Lower Antelope Canyon
No backpacks or purses of any kind (except a personal water bottle or Camelbak hydration pack) are allowed in Lower Antelope Canyon. There are two main reasons for this:
The canyon is very narrow at certain points and backpacks may damage the rock faces as a person moves through.
Exploring Lower Antelope Canyon requires going down steep staircases. Wearing a heavy backpack could make this dangerous.
You can, of course, take your phone or camera with you, but no camera bags are allowed, either. As of May 2023, clear and transparent bags are no longer allowed inside Antelope Canyon. This means no bags are allowed inside at all. Ask the tour operator you've booked with or are planning to book with about their specific rules. There are only two companies that offer Lower Antelope Canyon Tours, Ken's Tours and Dixie Ellis Tours.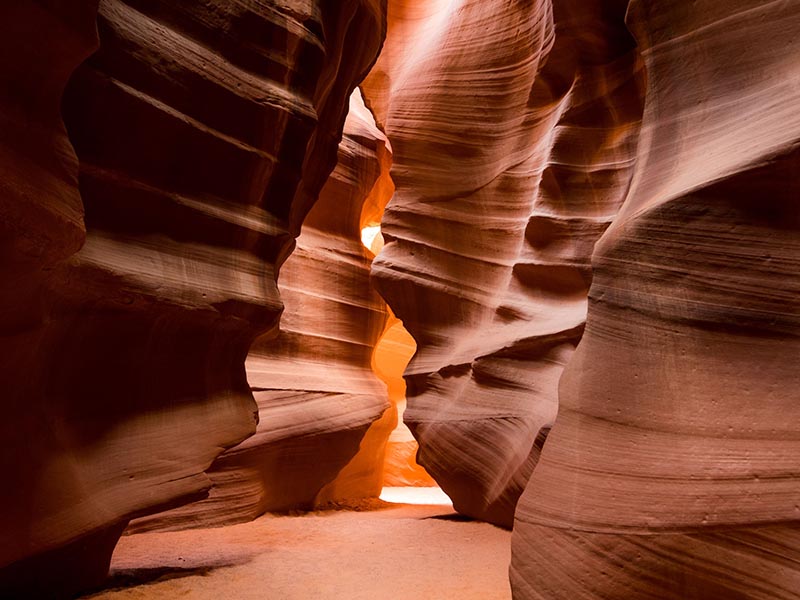 What's Allowed and Not Allowed At Upper Antelope Canyon
Historically, no bags were allowed inside Upper Antelope Canyon, either. With the new one-way hiking system, however, there is a bit more room in the canyon.
Thanks to this, some operators are now allowing bags inside the canyon. For example, Roger Ekis Upper Antelope Canyon Tours states this on their FAQ page:
"With the new One-Way system there will be a bit more room inside the canyon, no more two-way traffic, so we are going to allow a backpack per couple / family – we are OK with hydropacks – the smaller the better. The smaller the bag the better – we do not want you scratching the walls with your bags, do not bring overly excessive bags, the less you have to carry during the hike the better you will be. Only bring items you actually need – do not bring anything that is considered illegal or dangerous. Bags are subject to search before boarding the trucks."
Not all tour operators are allowing them, though. Make sure to confirm with your specific operator whether you can bring a bag inside Upper Antelope Canyon.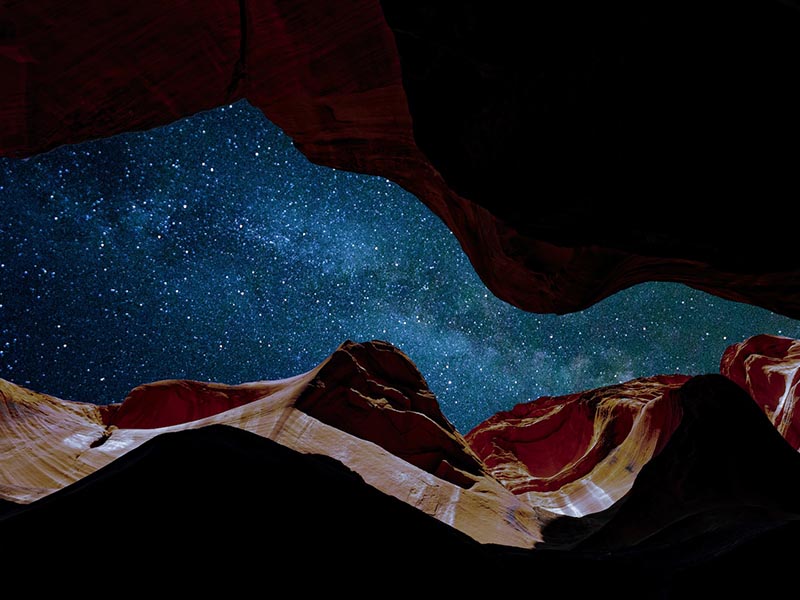 Other Things to Know Before Booking an Antelope Canyon Tour
1. You Should Book Far in Advance
Antelope Canyon tours have a strict daily capacity. Tickets often sell out months in advance during the peak season. This is especially true for the Upper Antelope Canyon, although the Lower Antelope Canyon is in high demand, too. It'll be easier to get a ticket during the less popular winter months.
2. You Can't Explore the Canyon on Your Own
There are no self-guided tours of either the upper or lower sections of the canyon. All Antelope Canyon tours must be booked with a Navajo guide.
Your guide will not only describe the features of the canyon but will also provide you with some of the rich history of the Navajo people and their connection to the land. They'll give you some Antelope Canyon photography tips and point out the best locations for taking those photos, too!
3. Be Prepared for Stairs and Slopes
Upper Antelope Canyon is accessible to guests of all ages and abilities, as it's at ground level and doesn't require any climbing.
Lower Antelope Canyon requires you to walk up and down moderate slopes and steep steps. To find out more about this, check out our post on the difficulty of the stairs at Lower Antelope Canyon.
For very young guests who cannot walk on their own or who will tire out easily, a parent will have to carry the child. Note that the tour may last up to one hour. Strollers and backpack child carriers are not allowed, although some front slings may be. Again, check with the tour operator beforehand.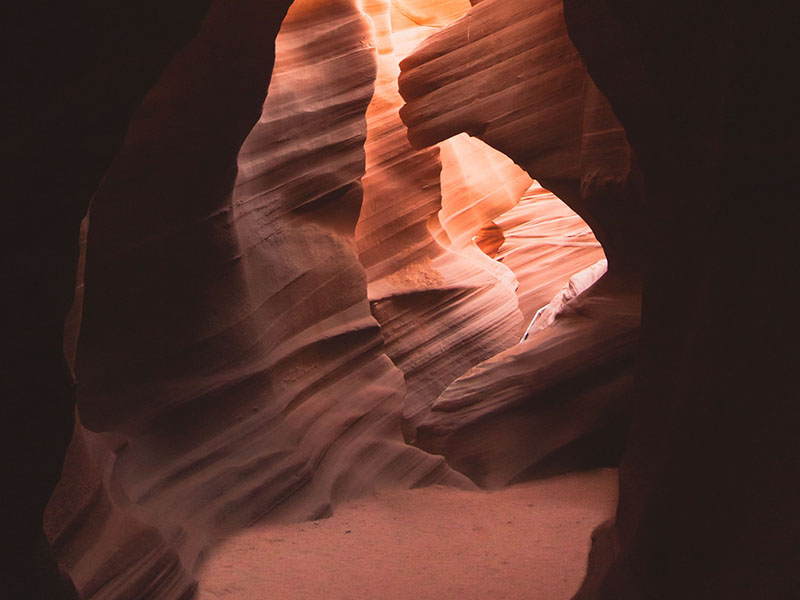 Nature's Fury Creates Beauty
Another thing you should know before your Antelope Canyon tour is how the canyon was formed! Antelope Canyon, along with all slot canyons in the world, was formed by flash flooding. While this may be the desert, don't let that fool you into thinking it never rains. Rain is rare but, when it pours, some spectacular and dangerous things can happen.
If a flash flood happens, gravity forces the water to seek lower ground. Once it finds its way into the slot canyon, the water that was once spread out over hundreds of yards is quickly forced into a space just a few feet wide.
This causes the water to build in power as it squeezes through the canyon at tremendous speeds. This speed, combined with the tremendous volume of water, carves the slot canyon a little more each time it happens.
The canyon will close at times due to inclement weather, if a storm is nearby. Don't worry, though. It's unlikely you'll have a lot of rain during your visit. The town of Page only records five to eight inches of rain per year.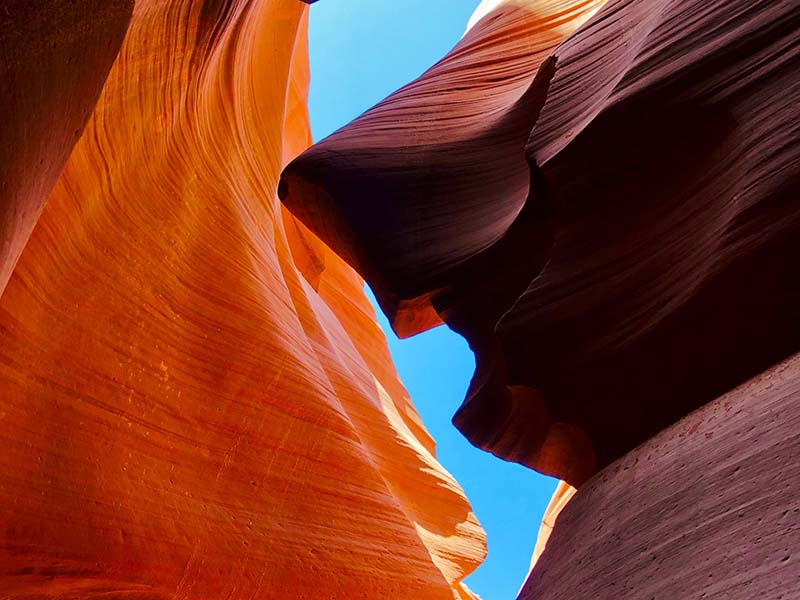 The Land of the Navajo
Wondering why you can only tour Antelope Canyon with a Navajo guide? The canyon sits on the ancestral lands of the Navajo people who have lived here for more than 1,000 years. The Navajo operate and license all visits to the park.
It's not just Antelope Canyon that belongs to the Navajo — much of northeastern Arizona is part of the Navajo Nation. Some other world-famous sites situated within the Navajo Nation are Monument Valley and Lake Powell. Their land also includes the famous Four Corners where Arizona, Utah, Colorado, and New Mexico come together in perfect, 90-degree corners.
In Conclusion
Backpacks are generally not allowed at Antelope Canyon. They are completely banned in Lower Antelope Canyon and only some tour operators allow them in the Upper Antelope Canyon.
If you're staying in Las Vegas, MaxTour will have your back with perfect trips to Antelope Canyon. We'll make sure your journey goes as smoothly as possible and that you know everything you need to keep in mind along the way — including what you can and cannot bring into the canyon. That way, you can enjoy your sightseeing vacation with zero hiccups.
If you want to get an idea of what an Antelope Canyon tour will be like before you go, check out our review of Adventurous Antelope Canyon Tours, one of the tour operators at Upper Antelope Canyon!
ABOUT THE AUTHOR
Matthew Meier
World Traveler. Mandarin Speaker. Founder of MaxTour.