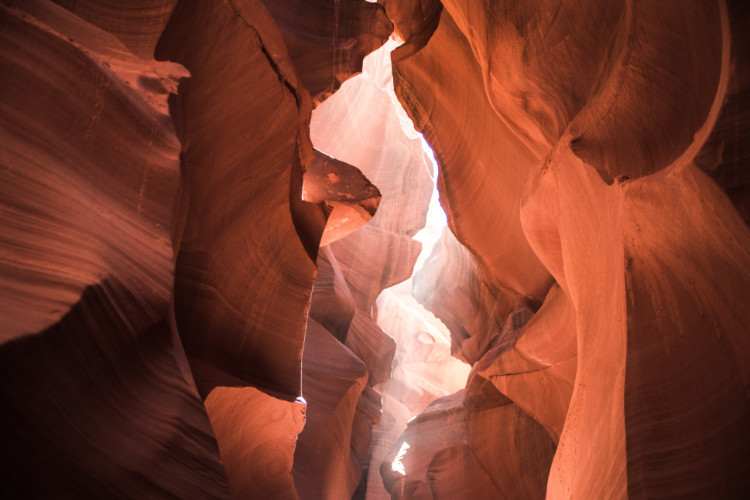 Review of Adventurous Antelope Canyon Tours
Last Update on
July 28, 2022
Review of Adventurous Antelope Canyon Tours
Adventurous Antelope Canyon Tours
For a long time, seeing Upper Antelope Canyon in Arizona was on my bucket list. As soon as I started seeing incredible photographs filling the timelines of my social media accounts, I knew that I had to go check out this breathtaking location. While I have lots of experience arranging Las Vegas to Antelope Canyon tours, these were all to Lower Antelope Canyon. You'll have no trouble finding a tour company to take you around the Antelope Canyon area. After doing some thorough research, I booked my tour with Adventurous Antelope Canyon Tours. In all honesty, the tour far surpassed what I had expected, and in this review, I'm going to walk you through everything I experienced. Enjoy!
A word about our tour guide!
A special shout-out goes to our tour guide, who was important in ensuring that our tour went above and beyond my expectations. The guide that we had for our adventure in Antelope Canyon with Adventurous Antelope Canyon Tours was simply fantastic. Although I had previously read many reviews saying that they had the best tour guides in the region, it wasn't until after I had personally experienced it that I understood how much of a difference a professional could make to the whole of the trip.
I really appreciate the qualities of our tour guide, particularly;
Knowledge of the Antelope Canyon area
Our tour guide was really enthusiastic about sharing the history of the area as well as the interesting facts about Antelope Canyon. He had obviously done his homework, was knowledgeable on a wide range of subjects, revealed fascinating facts in a manner that piqued the attention of everyone in the group, and thoroughly explained everything.
The fact that he responded to all of our inquiries related to the trip with a grin and some humor added a great deal of value to our journey, turning it into an educational and enjoyable experience.
The ability to communicate effectively
Our tour guide was well-mannered and spoke clearly and loudly enough so that everyone could hear. He was easy to talk to and showed very good abilities in interacting with other people.
Strong empathy and understanding
There were about six to seven people in our group, and they came from different places, cultures, and age groups. Our tour guide was knowledgeable and respectful of everyone, as well as mindful of cultural differences.
Engaging storyteller
Our tour guide, who Adventurous Antelope Canyon Tours provided, exuded enthusiasm, had a positive attitude and told many engaging stories.
Memory like an elephant
My favorite thing about our tour guide was that he recalled everyone's names and faces so well. Addressing everyone by name, in my opinion, quickly transformed our tour from ordinary to extraordinary, and I think everyone felt more valued, including myself.
A creative eye
Most importantly, our tour guide was a skilled photographer. He had a creative eye for photography and the ability to instantly discover amazing moments to capture, providing us with content that we could use to create an aesthetically pleasing Instagram feed. After all, when experiencing an event that only comes around once in a lifetime, the last thing anybody would want is for the snapshot to come back with a smeared finger in view, a cut-off forehead, or a face captured in the middle of blinking.
Adventurous Antelope Canyon Tours - Upper Antelope & Rattlesnake Canyons
The tour I booked was Upper Antelope and Rattlesnake Canyons. And booked a prime-time tour in advance because my main intention was to capture some interesting photos of the canyons. Since I booked a prime-time tour, it cost me a little more than a regular tour. The price per person for a tour that takes place during prime time is $209, while the price per person for a tour that takes place during regular time is $184.
The tour lasted around 2 hours. Although the rates are pretty steep, the experience and the service we received were worth every penny. The Adventurous Antelope Canyons Tours made my adventure truly one to remember.
If you only wish to visit the Upper Antelope Canyon, the rates are just $102 for regular times and $112 for prime times. They also have other tours that you can choose based on your preference.
Light Beams and Falling Sands of the Upper
Antelope Canyon
Antelope Canyon is well-known for the light beams that appear there, as well as the falling sand sifts. Upper Antelope Canyon is the place you need to go if you have your heart set on taking pictures of the light beams and the falling sands!
Because the famed light beams can only be seen when the sun is at the proper angle, you will need to plan your visit to take place between the hours of 10:30 a.m. and 1 p.m., which is the prime time. During these hours, light is at its most plentiful and brightest.
The canyons themselves have a very dusty atmosphere. Sand is carried into the canyon by the wind whenever there is even the slightest breeze at the surface. So, to protect yourself from the dust, it's best to cover your mouth and nose.
The Scenic Rattlesnake Canyon
After visiting the Antelope Canyon, our tour guide took us to Rattlesnake Canyon. The route into Rattlesnake Canyon is both winding and mesmerizing. In contrast to Antelope Canyon, this one has a shorter, open ceiling. There were more lights coming inside the canyon. Seeing it from the top, it appears to be a long crack in the ground. It's crazy to think that there's an amazing rock formation hidden under this crack.
Book Your Tour In Advance!
Adventurous Antelope Canyon Tours provided an excellent Antelope Canyons excursion that I would gladly recommend to anyone else. Once you make the decision to visit Antelope Canyon, make sure to make your Antelope Canyon reservation in advance.
This is particularly necessary if you are going during peak season (June, July, and August), if you schedule your trip between 10:30 a.m. and 1 p.m., or if you want to explore Upper Antelope Canyon.
As a general rule, show up at least 30 minutes before your tour's start time to sign in and pay for the tour. Lastly, once you book your tour, you'll get clear instructions on how to get to the meeting point.
Thanks for taking your time to read this review, and I really hope that you find it informative and that you enjoy your experience with Adventurous Antelope Canyon Tours just as much as I did.
ABOUT THE AUTHOR
Laura Tang