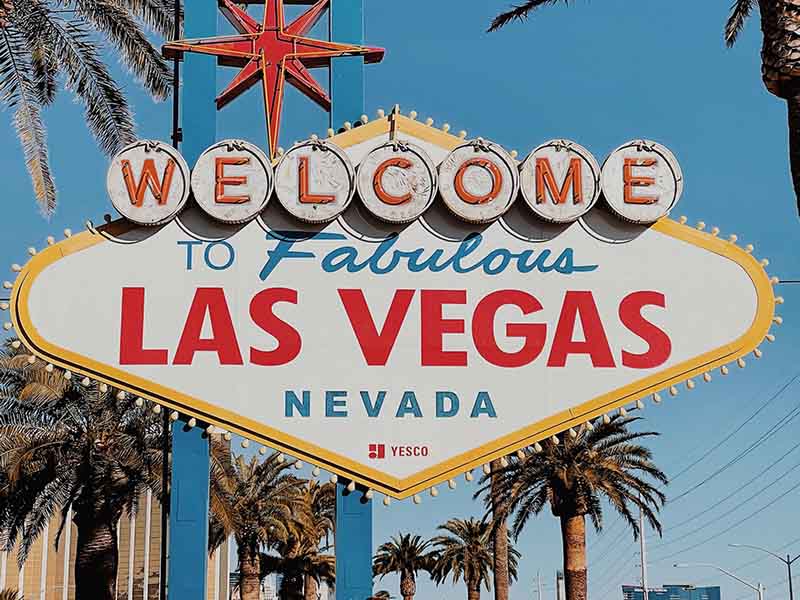 Are There 2 Welcome to Las Vegas Signs?
Last Update on
June 22, 2023
If you've ever visited the dazzling city of Las Vegas, chances are you've come across the iconic "Welcome to Fabulous Las Vegas" sign. This iconic landmark is one of the top must-see attractions in Las Vegas and is a symbol of the city's vibrant energy and endless possibilities.
There are indeed two Welcome to Las Vegas signs. In fact, there used to be three at one point! Let's take a closer look at these famous landmarks and their unique histories.
The Original Welcome to Las Vegas Sign
The original sign — the one that's most well-known — can be found at 5100 Las Vegas Blvd S, Las Vegas, NV 89119. It has stood proudly since 1959, greeting visitors from all over the world with its bold and bright design.
There are several tours that include a stop to take photos at the Welcome to Las Vegas sign, including our Hoover Dam Tour from Las Vegas. Seeing visitors' faces light up at the sight of the sign never gets old!
This sign is a true piece of history and has witnessed the city's evolution into the entertainment capital of the world. The design isn't copyrighted, so you can find countless souvenirs of it all throughout Vegas!
Replicas of the Welcome to Las Vegas Sign
However, the story doesn't end there. There are also two replicas of the famous sign, each with its own distinct location and tale to tell.
The first replica was built in 2002 and was located at Las Vegas Boulevard and 4th Street. Unfortunately, this replica sign was destroyed and is no longer there. A vehicle crashed into it in 2016, and the city opted not to rebuild it.
The second replica, built in 2007, is still standing. It's on Boulder Highway, just north of Tropicana Avenue. This newest addition to the "Welcome to Las Vegas" sign family continues to captivate tourists and locals alike. It offers an opportunity for visitors to experience the thrill and magic of Las Vegas without having to venture too far from the Strip.
Conclusion
Each of the "Welcome to Fabulous Las Vegas" signs carries its own unique charm and serves as a testament to the city's enduring legacy.
The original sign, in particular, is a tourist attraction in its own right! This over 60-year-old piece of living history has welcomed generations of visitors. As you stand in front of it, you can almost feel the excitement and anticipation that has filled the air for decades.
Although the first replica is no longer standing, its memory lives on as a symbol of Las Vegas acknowledging its immense growth.
The newest addition to the family, located on Boulder Highway, further represents the ever-evolving nature of Las Vegas. As the city continues to grow and change, so too does its iconic signage. This sign embodies the spirit of progress and innovation that is synonymous with Las Vegas.
When you visit Las Vegas, keep an eye out for one of these iconic signs. It's truly a must-visit. Be sure to bring home a souvenir of it, too!