Las Vegas has more national parks within a day's drive than any other city in the United States.
When you include state parks, National Recreation Areas, and Navajo Tribal parks, there is not another city in America that offers as many opportunities to get outdoors than Las Vegas.
Combining Las Vegas and nature might seem strange for a neon extravaganza in the desert, but the natural sights near Las Vegas beat any other in the country.
Be aware that the distances in the American southwest are vast and driving distances can be long.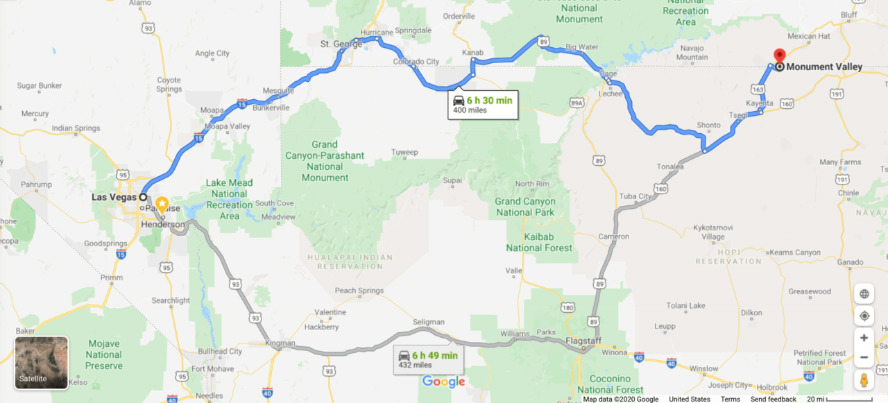 If you are short on time, we recommend finding tours to take you to as many of the places on this list as possible.
If you have more time than money, renting a car or RV is a great way to go.
Many of the places on this list are far from major cities yet close to each other.
Once you are out and about in your rental car, try to see as many places on this list as you can, you won't be disappointed.
If you are planning on renting a car to see many of the Natural Attractions around Las Vegas, you should buy a national park annual pass.
You can buy these passes at the entrance gate of most national parks and national recreation areas, they cost $80 and are good for one vehicle entry to all national parks and national recreation areas for one year.
They cannot be used at tribal parks like Antelope Canyon and Monument Valley.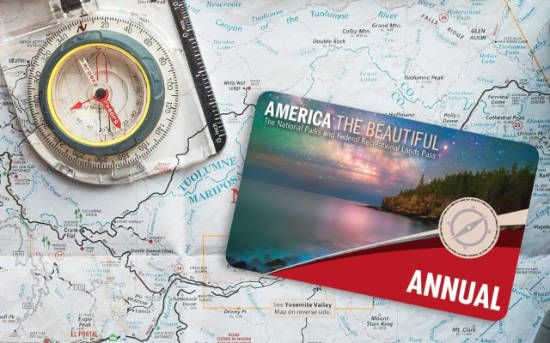 Here is our list of the top Natural Scenic Spots around Las Vegas that can bring you back to the real Wild West.
1. Grand Canyon National Park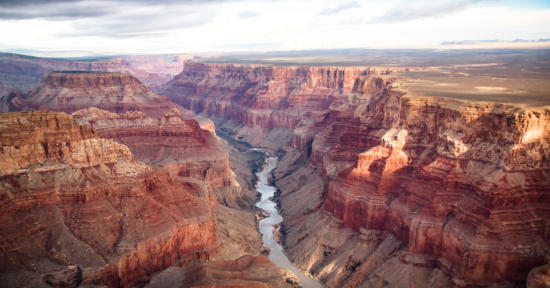 The second most visited national park in America, the Grand Canyon's some 6 million visitors a year come from every corner of the world to see its unique canyon landscape.
While most people have the notion that the Grand Canyon is a harsh desert landscape, the Grand Canyon sits at 7000 feet and is surrounded by the dense Kaibab National Forest.
This makes a perfect environment for camping, exploring the many trails on the rim of the canyon, and spotting roaming elk.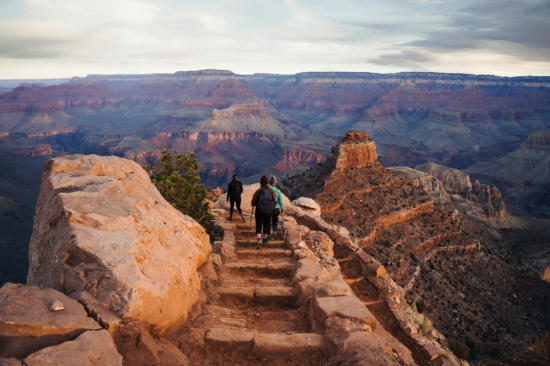 While there is a section of the Grand Canyon that is closer to Las Vegas, Grand Canyon West is typically much more crowded and doesn't provide the best Grand Canyon experience.
For an iconic Grand Canyon experience, Grand Canyon National Park needs to be your destination.
Don't Miss: Sunset at Lipan Point
Skip: Grand Canyon West Rim
How To Get There:
4.5 hour drive from Las Vegas
Entrance Fee: $35 per car, free with an annual pass
Take a 2 Day Tour: $239
2. Valley of Fire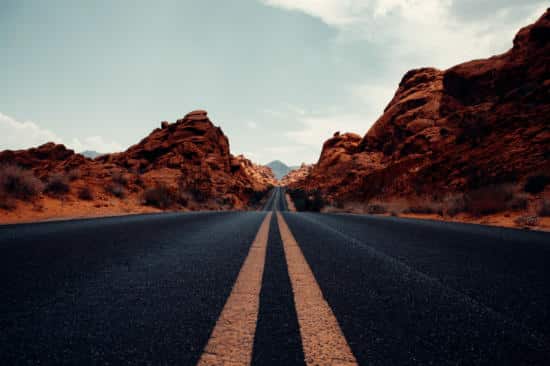 One of the lesser-known state parks in the Las Vegas area, Valley of Fire was discovered in 1912 while America was building a road connecting Salt Lake City with Los Angeles.
The road passed through a portion of the valley that was lined with towering peaks of fire-colored rocks.
Travelers got out of the car and explore the Valley floor and found it the best part of their trip!
Other than the enormous expanses of bright red and orange sandstone that give the park its name, you can also find evidence of human activity dating back as far as 11,000 years ago on the petroglyph carving trail!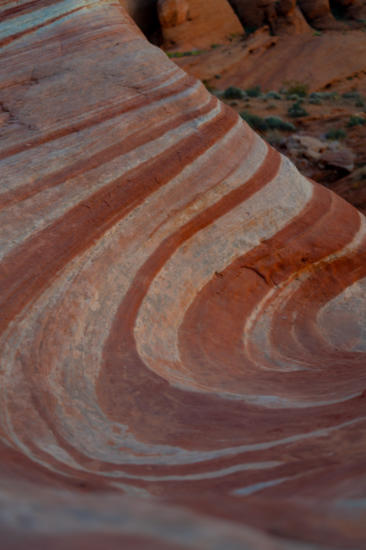 Valley of Fire is highly recommended and is our pick for the best natural getaway within one hour of Las Vegas.
Don't Miss: Fire Wave Trail, Petroglyph carvings
Skip: Arch Rock
How To Get There:
Distance from Las Vegas: 1 hour
$10 entrance fee, annual pass not accepted.
3. Zion National Park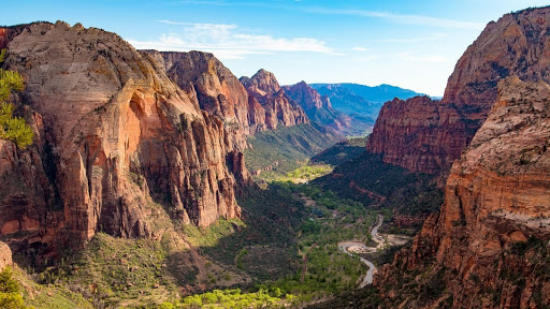 As Utah's first National Park, locals will always have a soft spot for Zion National Park.
The 4th most visited National Park for the last 3 years, Zion's location makes it convenient for a day trip from Las Vegas.
The great Virgin River that runs through this part of the west has been carving Zion's large sandstone cliffs for millions of years (not unlike the Colorado river carved the Grand Canyon).
Now, gazing upon Zion's wide canyons from thousands of feet above, or hiking through its narrow slot canyons will leave you with a whole new perspective of the state of Utah.
As with most of US national parks, doing some hiking is the best way to experience Zion.
Experienced hikers can try Angles Landing or the Canyon Overlook Trail.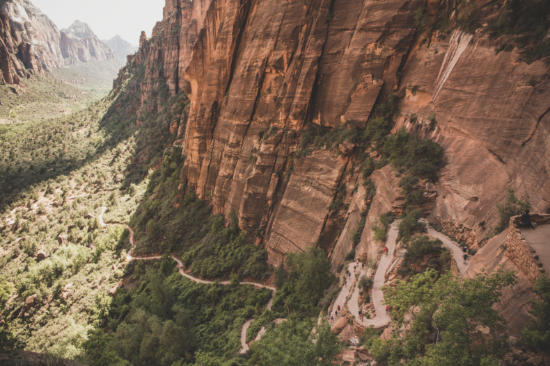 More modest hikers should go to Weeping Rock or the Riverside Walk.
Don't Miss: Weeping Rock
Skip: Emerald Pools
How to get there:
2.5 hours from Las Vegas, entrance fee $35 per vehicle or free with annual pass.
4. Bryce Canyon National Park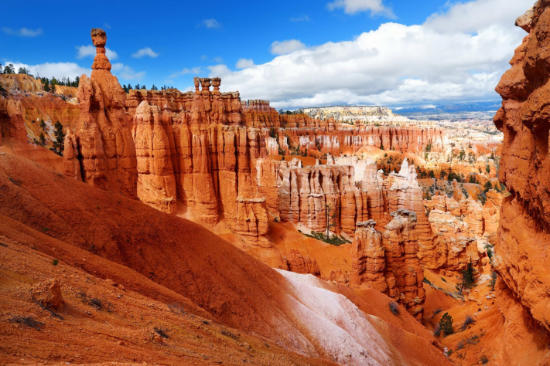 Famous for its unique geological features, Utah's Bryce Canyon is one of the few places in the world that has such perfectly preserved vertical, red-rock pillars referred to as "hoodoos", and landscapes of jagged, eroded red-rocks collectively known as amphitheaters.
At an elevation of 8000 to 9000 feet, Bryce Canyon turns from a jaw-dropping arid landscape in the summer, to a snowy wonderland in the early winter, ready for its visitors to snowshoe and cross-country ski through its perfectly preserved wilderness.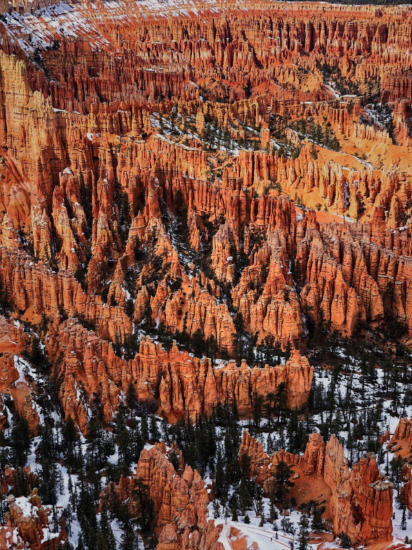 Don't miss: Queens Garden Navajo Loop
Skip: A visit in the middle of winter, most trails will be iced over and inaccessible.
How To Get There:
4 Hours Driving From Las Vegas
Entrance Fee: $35 per car or free with an annual pass
Visit as part of a 3 day tour: $379
5. Upper/Lower Antelope Canyon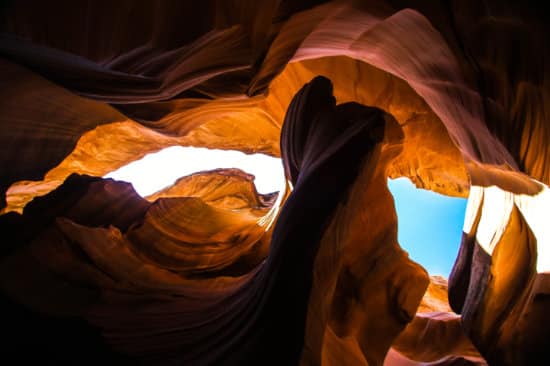 Once a relatively unknown complex of canyons in the far west end of the Navajo Nation, Upper and Lower Antelope Canyon have only been open to the public since 1997.
Upper and Lower Antelope canyons are part of a drainage system that has frequent flash floods that shape the soft Navajo sandstone into an other-worldly shape.
Hiking through upper and lower antelope canyons with a local navajo tour group will be a unique experience for any visitor to the southwest.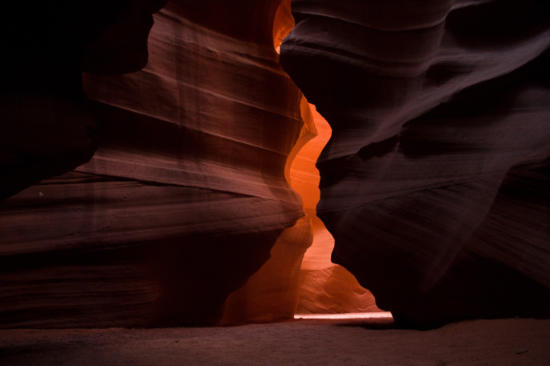 Related: For more information about the difference between Upper and Lower Antelope Canyon, see our in-depth article here!
Don't Miss: Lower Antelope Canyon in the morning
Skip: Upper Antelope Canyon outside of light-beam season (May-September)
How To Get There;
4.5 Hours By Car from Las Vegas
Take a one day tour: $199
Entrance Fee: $55-$100
6. Death Valley National Park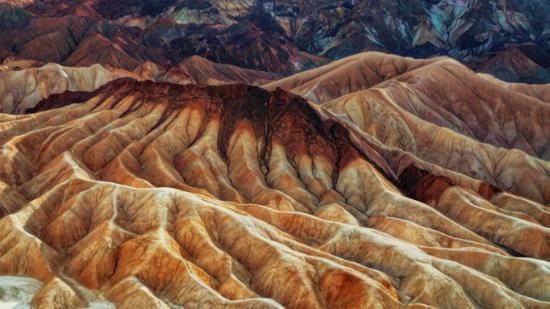 To the west of Las Vegas and across the California border, Death Valley is both the lowest and hottest place in all of North America with Badwater Basin lying 282 feet (86 meters) below sea level and Furnace Creek in Death valley reaching a scorching 134 degrees Fahrenheit (56.7) celsius.
About that name: A group of pioneers got lost in Death Valley in the winter of 1849-1850 and thought they would be buried there, so they named it Death Valley. Despite such a morbid name, a wide variety of wildlife flourishes in Death Valley.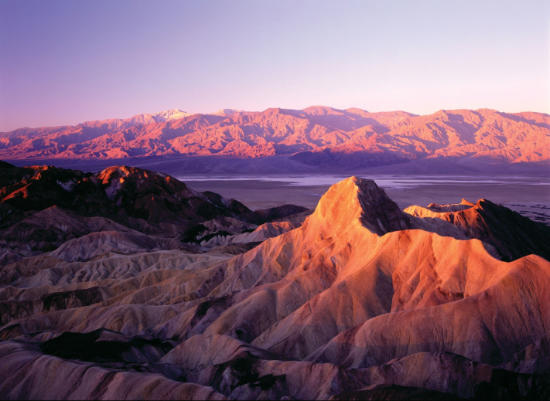 Given the extreme weather, visiting Death Valley in the summer can severely limit your experience. Plan ahead!
Don't Miss: A drive to the top of Dantes View
Skip: Devils Golf Course
Distance from Las Vegas: 2 hours, $25 entrance fee or free with annual pass
Take a tour $169
7. Hoover Dam and Lake Mead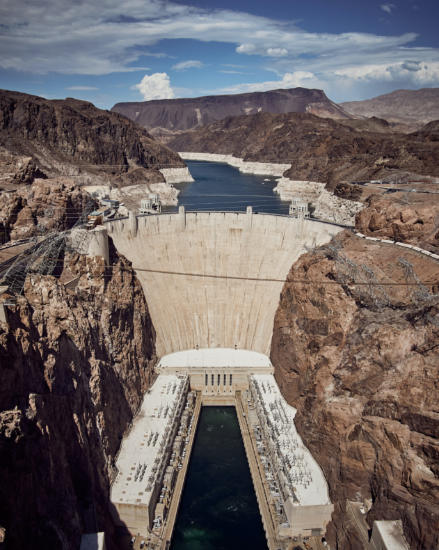 Next on our list of magnificent natural wonders around Las Vegas, is the one closest to Las Vegas; the Hoover Dam.
With construction starting in 1931, the Hoover Dam was, and still is, a marvel of American engineering that was placed in one of the most geologically attractive areas of the Southwest.
The construction of the Dam resulted in America's largest reservoir, Lake Mead, which is now a popular attraction for water sports enthusiasts and hikers who enjoy the wildlife on the banks.
You can either take a full tour through the dam to get some insight into the history and upkeep of one of America's most important hydroelectric plants, enter for free and enjoy one of the many lookout points with sweeping views of the Colorado river, the dam, and Lake Mead, or pay entrance to Lake Mead National Recreation Area to spend the day on the water.
Don't miss: A walk across the dam
Skip: Visiting during the daytime in the summer, it is too hot!
How to get there:
Time from Las Vegas; 30 mins. Cost to Enter: Free for the top of the dam, visitors center, and lookouts. $30 for a power-plant tour, $25 for entrance to Lake Mead NRA
A variety of Hoover Dam Tours
8. Horseshoe Bend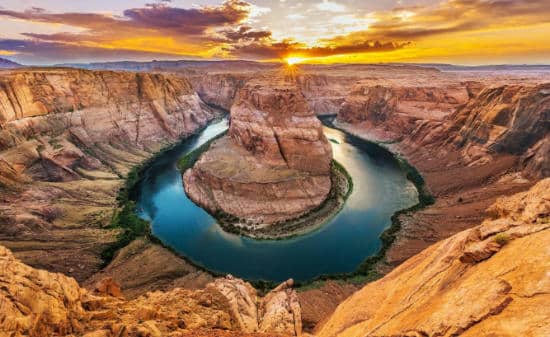 Situated just a few minutes away from the Antelope Canyons, Horseshoe Bend is one of the most photographed locations in the world.
Horseshoe Bend is also one of the few places where people can witness the Colorado River making a dramatic 270 degree bend around a column of hard sandstone.
Hiking around the bend and finding a pleasant spot to overlook the bend is attractive at sunrise and sunset.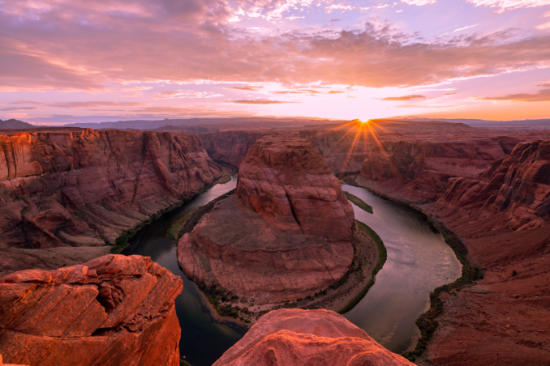 Don't Miss: Sunset over the bend
Skip: A midday visit in the summer
How to get there:
4.5 Hours from Las Vegas, 10 minutes from Antelope Canyon
Take A Day Tour: $199
Entrance: $10 per car
9. Coyote Buttes (The Wave and Buckskin Gulch)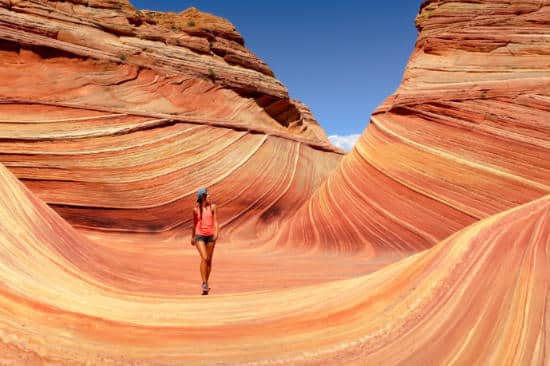 Straddling the Arizona-Utah border is the Coyote Buttes, a wilderness area that is most famous for The Wave and Buckskin Gulch.
Most of the attractions in this area are results of the erosion of the Navajo Sandstone rock formation (much the same as Antelope Canyon).
This includes The Wave, a series of shallow canyons that have been shaped into a smooth, ocean wavelike structure, and Buckskin Gulch, one of the longest and deepest slot canyons in the area.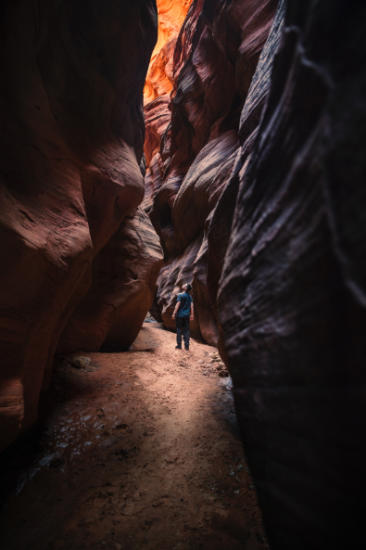 You need permits to gain access to Coyote Buttes, so do the research and plan ahead!
Don't Miss: The Wave
Skip: Trying The in person Wave lottery, book your permits online instead
How to get there:
5 Hours from Las Vegas
Entrance Fee: Entrance is by permit only, $5 to join the permit lottery (Online or in person)
You must secure your own permit, they do not allow tour companies to get permits and lead tours to the Wave.
10. Monument Valley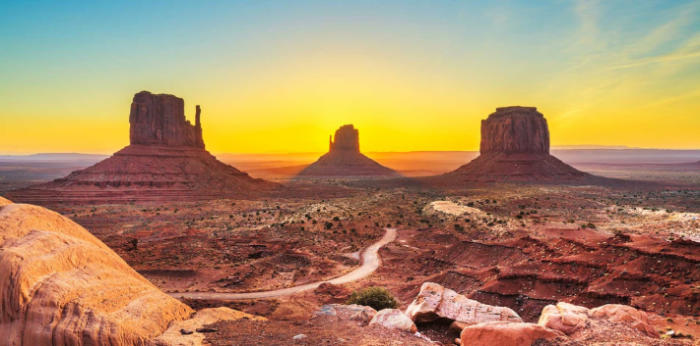 Having been the backdrop for many classic American Western films, Monument Valley has become the quintessential western landscape in the minds of most Americans.
The farthest spot from Las Vegas on our list, it is worth fitting Monument Valley in on any overnight trip if just to get a glimpse of the towering buttes and mesas shooting up from the flat desert floor for miles.
Don't Miss: A jeep tour of monument valley
Skip: A meal at The View restaurant
How To Get There:
6 hours from Las Vegas, 2 Hours from Page, AZ
Entrance Fee: $20 Per Car, No Annual Pass Accepted
Join a 3 Day Tour: $379
11. Red Rock Canyon National Conservation Area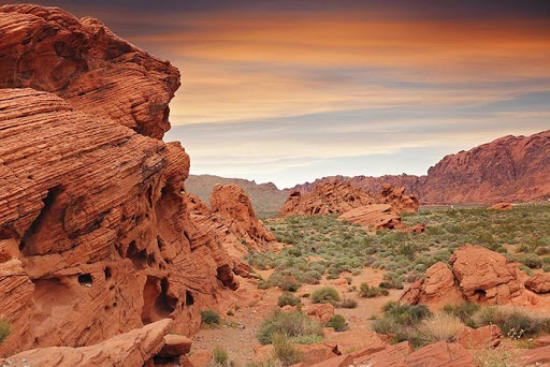 The closest national conservation area to the city of Las Vegas, Red Rock is a fantastic option for a day trip for visitors to Sin City.
The cliff sides at Redrock can tower up to 3000 ft (910 m), making it a popular destination not only for photographers and sightseeing enthusiasts but also for serious hikers and climbers.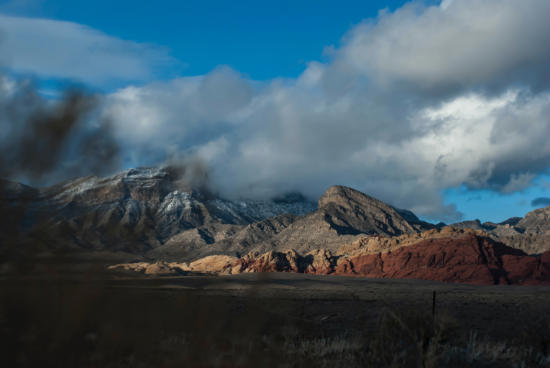 For a list of some great hikes in Red Rock, see here.
Don't Miss: Calico Tank
Skip: Pine Creek Canyon & North Oak Creek Canyon
How to get there:
Distance From Las Vegas: 30 mins
Entrance Fee: $15 to enter or free with annual pass
Take a scooter or van tour: $129
12. Lake Powell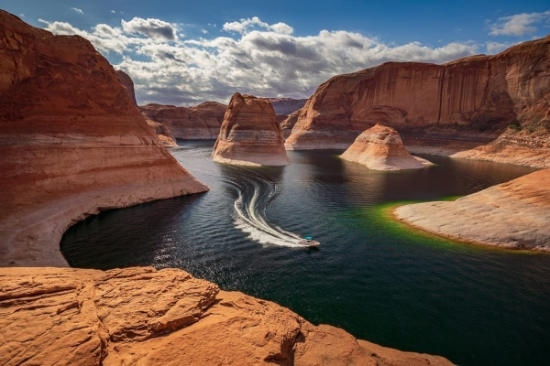 Made because of the Glen Canyon Dam, Lake Powell stands proud as the second-largest man-made lake in America right behind Lake Mead.
Lake Powell's 2.5 million acres that span across Arizona and Utah make it one of the most popular summer destinations in the area.
Other than it's dazzling blue waters and desert landscapes that can be seen from many overlook points, Lake Powell also provides a perfect getaway for those looking to do watersports, fishing, or enjoy life on the water on a houseboat.
Don't Miss: Rainbow Bridge National Monument
Skip: Antelope Canyon Boat Tour
How to get there:
4.5 hours from Las Vegas
Entrance Fee: $30 or free with annual pass
13. Great Basin National Park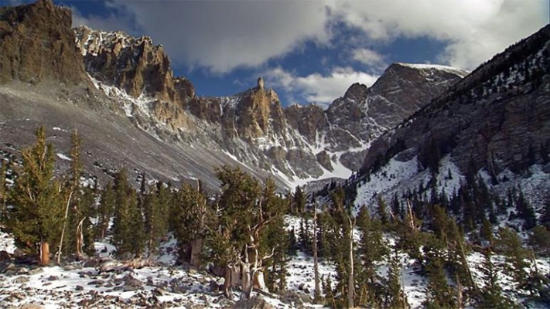 Having some of the most iconic landscapes in the West, it surprises many people to learn that Great Basin National Park calls Nevada its home.
Although still far from Las Vegas, Great Basin's towering peaks and pristine caves make it a popular location for outdoor enthusiasts around the country.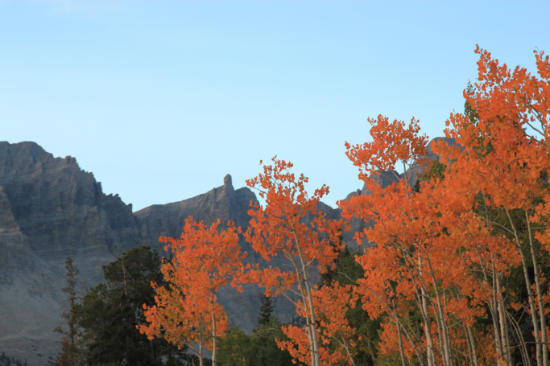 Don't Miss: Star Train
Skip: Stella Lake
How To Get There:
4.5 hours by car
Entrance fee: Free
14. Grand Staircase - Escalante National Monument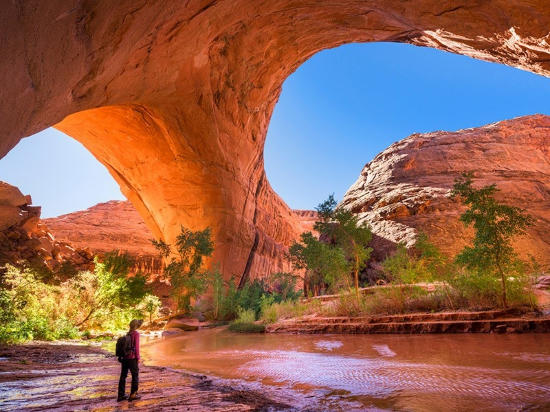 One of the largest National Monuments in the United States, Grand Staircase Escalante is home to one million acres of remote, desert land.
In fact, the Grand Staircase Escalante is so large and so remote, that it was officially the last area in the continental United States to be mapped!
Some adventurers are still to this day exploring rarely seen areas of this natural land, but most visitors to the monument end up on ones of its many scenic trails that showcase waterfalls, arches, canyons, and jaw-dropping rock formations.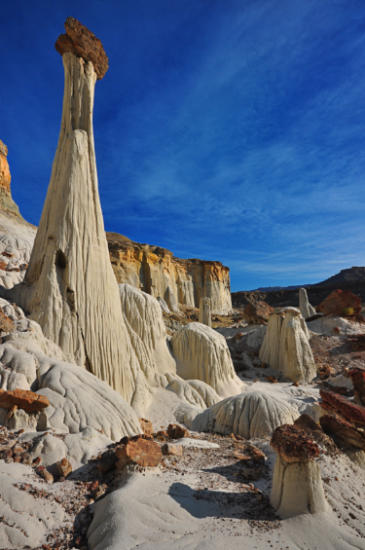 Don't Miss: Zebra Slot Canyon, Driving along Highway 12
Skip: Lick Wash, Petrified Area
How to get there: 3.5 hours from Las Vegas
Entrance fee: Free
15. Joshua Tree National Park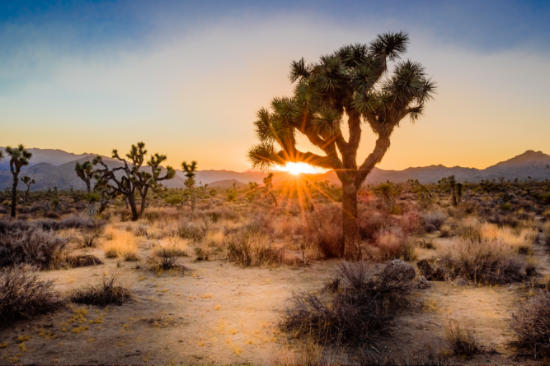 Named for the Joshua Trees that are scattered throughout the park, Joshua Tree National Park is the culmination of two of America's most pristine deserts, the Mojave and the Colorado.
It's extreme weather, strange geological formations and unique biodiversity all make it feel as if you are taking a hike on a different planet.
Only a national park since 1994, Joshua Tree National Park is a vastly underrated destination in the southwest.
At only 2.5 hours from Los Angeles and 3.5 hours from Las Vegas, it makes the perfect escape from the bright lights of the city.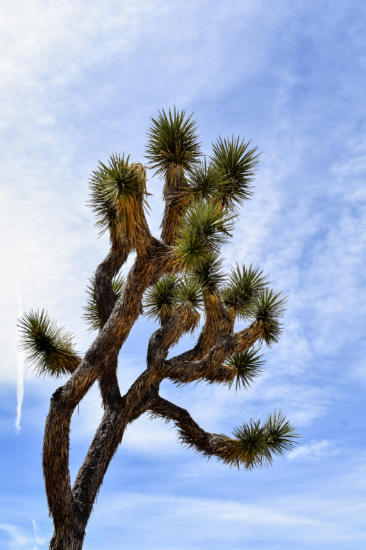 Don't Miss: Stargazing at night
Skip: Ocotillo Patch
How To Get There: 3.5-hour drive from Las Vegas, 2.5-hour drive from Los Angeles
Looking for more fun things to do outside? Check out our trips to Seven Magic Mountains!
If you're in Las Vegas and you'd like to see a beautiful National Park and you don't want to spend hours on the road, Red Rock Canyon is the best place to go. This nearly 800 km2 Park is so popular that over 2 million visitors go there every year.
In fact, Red Rock Canyon isn't technically a National Park - it's a 'National Conservation Area', but the difference here seems to be mostly in the name.
The difference has nothing to do with size since the total size of Red Rock Canyon is bigger than Zion and Acadia National Parks combined! The crucial difference seems to be that National Parks are managed by 'The National Park Service', and National Preserves are managed by 'The Bureau of Land Management'. If these distinctions pique your curiosity, or for any other information on US National Lands and Park distinctions, click here.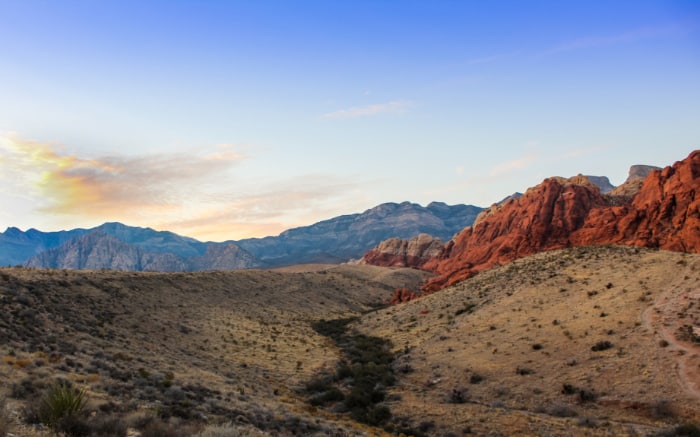 Before you get all excited and hop in your rental car for Red Rock Canyon the first thing that you want to do is to download The Red Rock Canyon Keystone Visitor Guide.
It has a lot of small and pithy information about the entire park; this includes what kinds of animals you can expect to see there, details about all the trails, a map of the park, seasonal info, and some geological history! The only things it won't tell you are the trails that you definitely don't want to miss out on. Lucky for you, we have you covered for Red Rock hiking in this guide.
How To Get There
For hikers, the best way to get to Red Rock is by rental car.  You can make the 30-minute drive from the strip, and you can check out all the trails you want. 
You pay a 1-time entry fee of $15 per car or you can enter for free using your America the Beautiful National Park Pass.
Make sure that you have enough gas in your car because there are not any gas stations in the park. You will start your trip on the 'Scenic Loop' which is a 21km 1-way loop – which means once you begin driving on it you have to finish the loop; you can't turn around. Because of this, drive slow so that you don't miss anything. Speaking of that, the very first thing you'll see right when you begin the loop are signs for The Visitor Center.
The Visitor Centers at National Preserves/Parks are usually places that people opt to skip given a limited timeframe but we'd advise against that here – this Visitor Center is a must-see stop!
The Visitor Center features both an indoor and an outdoor exhibit.
The indoor exhibit has a short film that you can watch with interesting information about the geological history of the park, a gift shop, and a few Rangers that can answer all of your questions and give you suggestions on what to do there based on your interests.
The outside exhibit has a beautiful view of the Park and has an air, earth, water, and fire theme which includes lots of desert plants & flowers, a history of the Mojave desert, and a live desert tortoise exhibit!
When you leave The Visitor Center and get back on the loop, and start heading to your first hiking destination. Where should that be?
Hiking
In total there are about 26 official trails at Red Rock Canyon, which add up to about 50km in total length. You probably won't have time to do all of them, so I'm just going to tell you about 6 of our all-time favorites here at MaxTour. I'm going to list the hikes in order of where you'll see them as you make your way around the loop. Fortunately, you can find all the best hikes in just 3 areas.
1. The Sandstone Quarry Area
Calico Tanks
The very first hike in our recommendation list is right off of the 3rd stop on the loop (Sandstone Quarry).
This 4km (round trip) hike is one of our favorite hikes at Red Rock because the trail is easy to follow, it's beautiful, and it's easy enough for anyone who's in decent physical shape to do.
Not recommended for younger kids, but older kids with lots of energy and some balance will be fine.
This hike begins in the open sandstone area and then soon directs you towards a closed-off sandstone canyon.
If you have any concerns about navigating this trail click here. You'll know that you've reached the end of the trail when you reach a pit/tank which is seasonally filled up with water (making it look like a small pond).
Turtlehead Peak
You will find this trailhead right next to the Calico Tank Trail.
This is a great 8km (round-trip) trail for anyone looking for a tough trail to traverse (this trail isn't recommended for children). You'll be ascending the trail about 830m to the summit, about 1834m above sea level. Up here you will have a fantastic panoramic view of the entire canyon. If you have any concerns about navigating this trail click here.
Related Reading: The 5 Best Hikes in Las Vegas
2. The Lost Creek / Ice Box Canyon area
Lost Creek Children's Discovery
You can find this next trail near the Willow Spring Picnic/ Lost Creek area.
If it isn't obvious already, this is a very easy trail that people can do with their young kids (it's only about 1.2km round-trip).
There are many trail makers here, along with signage about the local habitat.
Seasonally there is a small waterfall appropriately called 'The Lost Creek Waterfall' at the end of the trail.
If you have children and want them to have more of an educational experience while they're on the trail then you may want to print this out beforehand.
SMYC Trail
If you have small children that have lots and lots of energy but want a longer adventure than the Lost Creek Children's Discovery, then do this trail instead.
The SMYC trail is located right next to the Lost Creek Children's Discovery Trail. We really enjoy this 3.5km (round-trip) trail because the scenery is great, you get to see a lot of desert plants/flowers, and you'll occasionally see some burro's, bighorn sheep, and small lizards along your journey.
If some people in your group want to hike the SMYC trail, and some don't, then the best thing to do is have the hikers begin the SMYC Trail at the northern end of the trail (at Lost Creek) and then work their way southward down the trail until it intersects with the Ice Box Canyon parking area (which it conveniently will).
The person who's feeling lazy (or the volunteer designated driver) can then drive from the Lost Creek Parking area to the Ice Box Canyon area and pick up the hikers!
Ice box Canyon
This trail is also conveniently located in the same region as the above 2 trails - in fact, you can head southbound on the SMYC trail and then pick up the Ice Box Canyon trail midway.
This 4km (round-trip) trail is considered difficult and isn't recommended for young kids (but pets should be fine).
If you're lucky enough and go during the right season(December-April), then you'll get to see a waterfall at the end of your hike! If you're really intent on seeing a waterfall then call the Park ahead of time and ask them if it's flowing. The number is (702) 515 – 5050).
3. Ash Spring / Kraft Boulders Area
The Kraft Mountain Loop
Ironically enough, our absolute favorite trail at Red Rock isn't in the park, it's right outside of the park so if you only wanted to hike this trail, you wouldn't have to pay a fee and drive around the 21km loop.
This 5 – 5.5km loop is difficult if you aren't in shape. As you will see in the link, you begin by hiking up and over the side of Kraft Mountain before you go down into a canyon which takes you around the entire mountain and then back to the parking lot area.
You'll also be going up and down over some boulders so bring your ' A ' game (and your hiking shoes!). The mountains here look otherworldly and present a great photo-taking opportunity.
NOTE: If you want to do anything special at Red Rock Canyon (like rock climbing or camping) then it's in your best interest to call first. The number is (702) 515 – 5050. Happy hiking!
Bright lights, casinos, and extravagance of every variety – Las Vegas pulls out all the stops to guarantee you an epic getaway.
But there's more to this buzzing Nevada oasis than its trademark glitz and glamour.
Surrounded by fascinating works of nature, Las Vegas has numerous day trip opportunities for travelers looking to stock up on fresh air and stunning scenery.
Interested in giving the casinos a break and venturing into the great outdoors instead? Check out our list of the best day trips from Las Vegas right here:
Zion National Park
Zion National Park and its dreamy rock-cut landscapes are among our all-time favorite destinations in the American Southwest.
And most tourists agree, seeing as it also happens to be the 3rd most popular National Park in the US.
Though technically in the state of Utah, Zion National Park is less than a three-hour drive from Vegas, giving you ample time to hike, explore the spectacular ZionValley, or just treat your eyes to the rare sight of lush greenery in this part of the country.
Even if you're short on time, we thoroughly recommend driving through the mile-long Zion-Mount Carmel Tunnel.
There are plenty of hikes of varying length that can be undertaken in Zion, one of our favorites is the 10-minute hike to Weeping Rock where you can see water pouring out of solid rock.
If that is too tame for you and you like more hair-raising adventure on your hikes, the Angels Landing hike is one of the most iconic and breathtaking hikes in America.
All in all, Zion National Park is the best day trips from Las Vegas.
Grand Canyon West Rim
While we overall prefer the South Rim to the West Rim, This section of the Grand Canyon comes in second on our list due to its convenience factor.
The West Rim is just two and a half hours away from Las Vegas, which means that even with less than a day to spare, you can check one of the Seven Wonders of the World off your list. The Grand Canyon West Rim is managed by the Hualapai Reservation, and tickets tend to get pricey.
Even so, you won't regret spending $82 for an entrance and Skywalk ticket.
Walking along the Grand Canyon Skywalk is an experience of a lifetime.
The cantilevered Skywalk extends from the rocks in a sweeping horseshoe shape, its glass bottom giving you jaw-dropping views of the Colorado River 4000 feet below.
There are many activities to try at the west rim, including the Skywalk, a walk through replica Native American Villages, helicopter rides over the canyon, boat rides inside the canyon on the Colorado River, and many scenic vistas of the Grand Canyon.
Hoover Dam
Hoover Dam may not be a work of nature, but it gives every other destination on this list a run for its money.
This iconic engineering masterpiece is located in Boulder City, which is a mere 30 miles from Las Vegas (you can get there from the Strip in under an hour).
The Hoover Dam creates the largest reservoir in the US.  
Lake Mead holds over 28 million acre-feet of water and the green water looks beautiful against the desert backdrop.
Building this man-made marvel in the middle of the desert was no mean feat, especially during the Great Depression. Regular maintenance is still required to keep it running.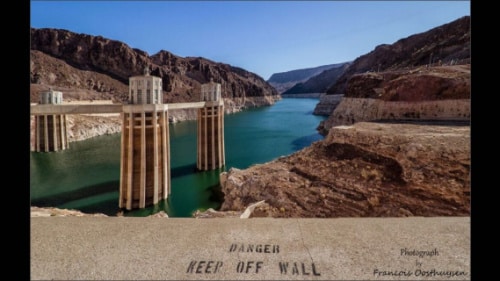 Hoover Dam treats you to a mix of natural beauty and engineering marvel.
While gazing at the breathtaking views over the water, it's impossible not to admire the ingenuity that allowed the reservoir to be built way back in the 1930s.
Spend time up on the deck, or head down to the observation room to understand how everything works.
The Hoover Dam is part of all of our two-day tours to the Grand Canyon, see more Hoover Dam Tours here. 
Red Rock Canyon National Conservation Area
So close to Las Vegas that it's technically part of the city itself, Red Rock Canyon is the first National Conservation Area in Nevada and is frequented by locals and tourists alike.
Its vivid rocks, formed over millions of years, also draw geologists on a regular basis.
Hike or trail through fascinating sandstone landscapes, or take the 13-mile Scenic Drive which is chock-full of photo ops.
For more adventurous visitors, there are hundreds of rock-climbing routes in the area.
The red-and-cream Calico Hills are not to be missed, and depending on when you visit, you may be in for wildflower blossoms or seasonal waterfalls.
Red Rock Canyon National Conservation Area is also home to an assortment of Native American petroglyphs.
Antelope Canyon
A surreal world of layered sandstone corridors and spiral rock arches, Antelope Canyon is one of the most photographed destinations in the world, and well worth the 5-hour drive from Las Vegas. While the sights at Antelope Canyon are as good or better than any other on this list, the long travel time pushes it down in our rankings. 
There's an almost mystical vibe to this spectacular slot canyon, from its discreet desert setting to the fact that you can only visit it with a Navajo tour guide. The canyon has two separate sections – Upper Antelope Canyon and Lower Antelope Canyon – each offering a uniquely dramatic ambience.
The experience of walking through the canyon is magical and the photos you take home will be envy-inducing.  We organize our one-day tour of Antelope Canyon such that our guests can get there when the light is just right for clicking photos, and can also visit a couple of other sights nearby. Check out the details here.
Valley of the Fire State Park
Over 40,000 acres of Aztec sandstone, ancient trees, and Native Indian petroglyphs, Valley of Fire State Park makes for the perfect way to close this list.
One of the most iconic sights of Nevada, the Park is just an hour's drive away from Las Vegas.
Its picture-perfect stone outcroppings were created from shifting sand dunes over millions of years.
On a summer's day, these sandstone formations are brilliant enough to appear as if they're on fire.
Valley of Fire is a place you should ideally experience at leisure, by camping out, hiking, and exploring its spectacular trails.
But if you're strapped for time, you only need a couple of hours to drive through the park and stop at sites such as the Beehives, the Pink Canyon, Seven Sisters, and Atlatl Rock. Drop by the visitor center to learn about the Park's geological and historical significance.
So here's hoping that the next time you're in Las Vegas, you'll consider combining the bustle of the city with the beauty of its natural environs. If you need more information on any of these day trips, or would like to arrange a small group tour, Maxtour will be happy to help. Just leave us a message.