Difference Between Canyon X And Lower Antelope Canyon
Last Update on
July 03, 2023
Have you ever heard of Canyon X and Lower Antelope Canyon? They are both stunning sections of Antelope Canyon in Page, Arizona.
Slot canyons like Antelope Canyon are intriguing due to how deep and narrow they are. In some areas near Antelope Canyon, you might not even realize that the canyon's there until you're right next to it!
All sections of Antelope Canyon have something in common: striking, multicolored rock walls that have been carved by erosion. While Canyon X and Lower Antelope Canyon may look similar at first glance, there are some key differences between these two natural wonders.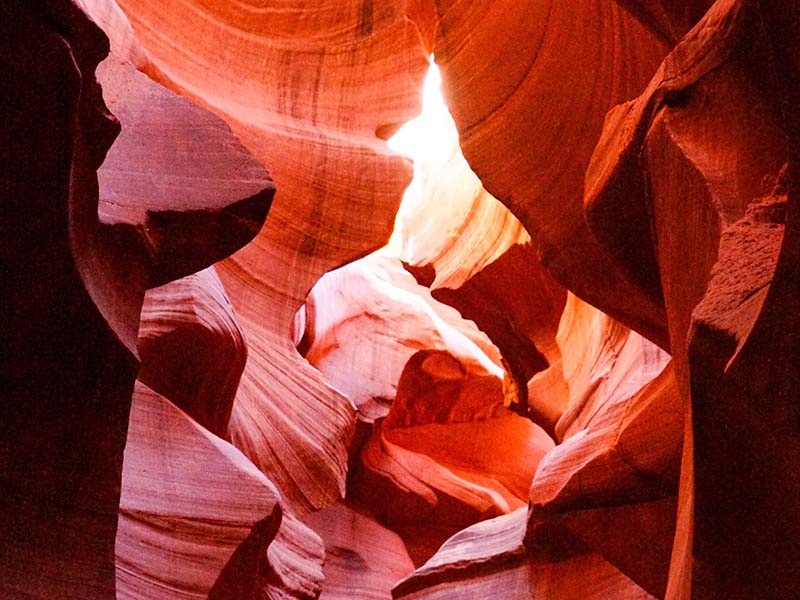 What Is Lower Antelope Canyon?
First, let's start with Lower Antelope Canyon. This is the section of the canyon that we visit on our Antelope Canyon tour from Las Vegas and our 2 Day Grand Canyon Antelope Canyon Tour.
Lower Antelope Canyon is more well-known than Canyon X due to being easier to access from the main area of the canyon. It's not the most popular section, though — that's Upper Antelope Canyon.
Related Reading: Lower vs. Upper Antelope Canyon
Lower Antelope Canyon is famous for its swirling, colorful sandstone walls that have interesting shapes. The walls are especially beautiful when illuminated by light that filters down from above. This section of Antelope Canyon is shaped like a "V," so lots of sunlight enters it but the canyon floor itself is quite narrow.
To enter Lower Antelope Canyon, visitors must go down a series of stairs into the narrow, winding canyon. The stairs are steep and the terrain is uneven in some parts, but most visitors are able to make their way through it easily.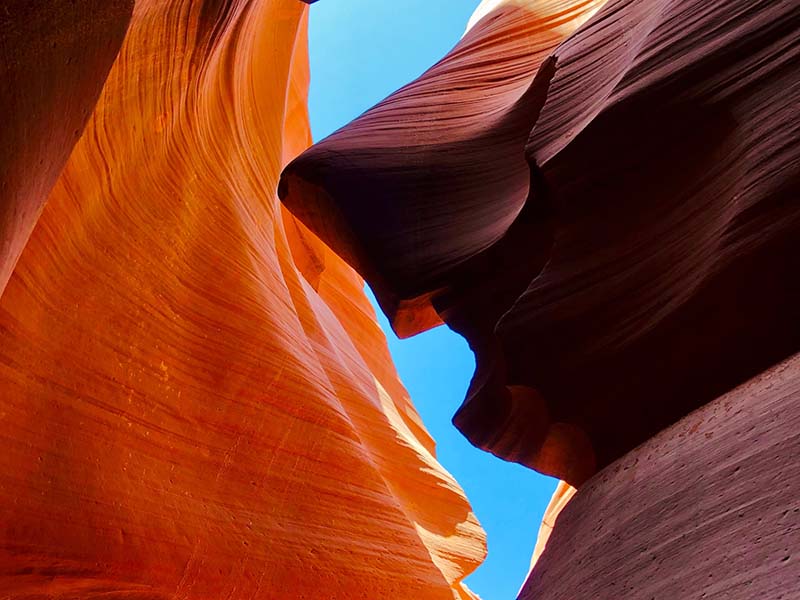 What Is Canyon X?
Canyon X, on the other hand, is a bit more off the beaten path. It's further from the main area. Visitors have to walk down a steep path, as well as down a gentle slope into the canyon.
Canyon X gets its name from the rocks near the entrance that form an "X" shape. Once inside the canyon itself, you will notice that Canyon X is much deeper and narrower than Lower Antelope Canyon. The walls are less colorful and are instead more uniform, being a lovely, muted orange-red that is unique to this canyon.
There is a part of Canyon X that has stairs but, unlike Lower Antelope Canyon, they're not too steep.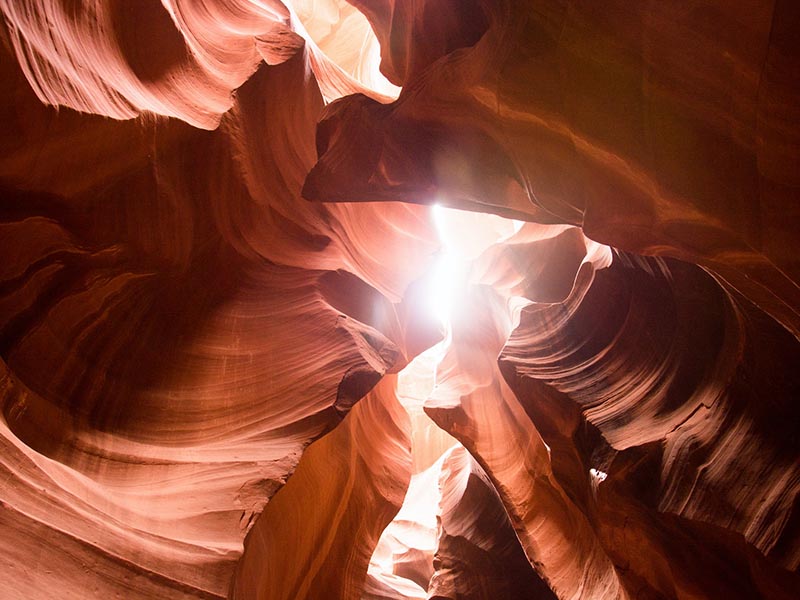 Differences Between Canyon X and Lower Antelope Canyon
Canyon Length
One of the biggest differences between the two canyons is the length of the canyon. Lower Antelope Canyon is much longer than Canyon X — about 1,335 feet (407 meters) long.
Canyon X, on the other hand, is much shorter, with two main sections of the canyon that are about 150 ft (45 m) long each.
Price
Another difference between the two canyons is the price. The various Navajo tour operators price their tours differently but Lower Antelope Canyon is almost always more expensive than Canyon X. This is because Lower Antelope Canyon is more popular.
Tour Length
Speaking of the tours, the durations are also different. Tours of Lower Antelope Canyon are longer than tours of Canyon, with total times of about an hour and a half vs one hour, respectively.
However, that's only in terms of the tours of the canyons themselves. When you factor in hiking and/or driving time to get to the canyons, Canyon X tours take about the same as Lower Antelope Canyon tours or even longer, up to three hours.
Popularity
Lower Antelope Canyon's popularity comes with not just an increased price tag, but also more crowds. Also, tickets may sell out if you don't book far in advance.
Canyon X is much less popular— and is more of an alternative to Lower Antelope Canyon when it is sold out. Tours of Canyon X tend to be more peaceful and relaxed, as a result.
Related Reading: Which Antelope Canyon Is Most Popular?
Photography
Both Lower Antelope Canyon and Canyon X provide ample opportunities for photographers to capture memorable shots. However, the details will differ. Lower Antelope Canyon's walls have more flowing shapes and bright colors. Canyon X's walls are more muted and uniform.
If there's a specific look you're going for in your photos, keep this in mind when deciding which one to visit.
Also, you should know that, since the recent discontinuation of photography tours, visitors typically cannot bring tripods into Lower Antelope Canyon. However, you may be able to find a Canyon X tour that allows it. Check with your tour operator first.
Difficulty
Finally, one of the most important differences between these two canyons is the level of physical ability required to visit them. They're both accessible to most visitors but neither is the easiest Antelope Canyon tour.
While Lower Antelope Canyon is relatively easy to navigate, visitors must be able to climb up and down steep steps and walk through narrow passages. Those with mobility issues may find Lower Antelope Canyon to be challenging.
Canyon X, on the other hand, is a bit more accessible. It also has a descent to get in, as well as a section with stairs, but overall it is not as steep. Visitors must be able to walk on uneven surfaces, but there are no very narrow passages to navigate.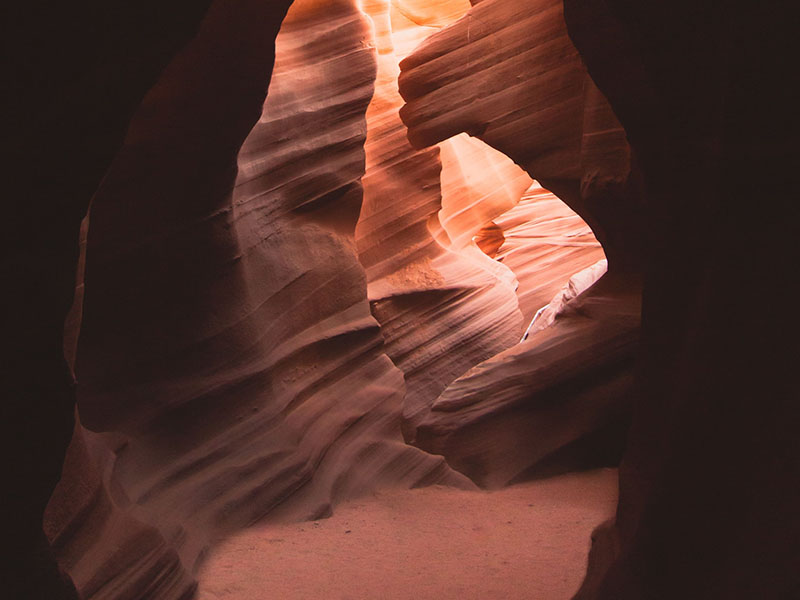 Final Thoughts
Both Canyon X and Lower Antelope Canyon are stunning natural wonders that are definitely worth visiting. However, there are some key differences between the two.
Lower Antelope Canyon is more popular, more colorful, more physically challenging, and longer. It's ideal for travelers who want to see the canyon in its full splendor.
Canyon X is less crowded, less colorful, and more accessible. This is the section to visit if you want a tranquil Antelope Canyon tour experience.
Rest assured, though, that no matter which section you choose to visit, you're sure to be amazed by the beauty of the incredible Antelope Canyon.
ABOUT THE AUTHOR
Sunny Samaroo