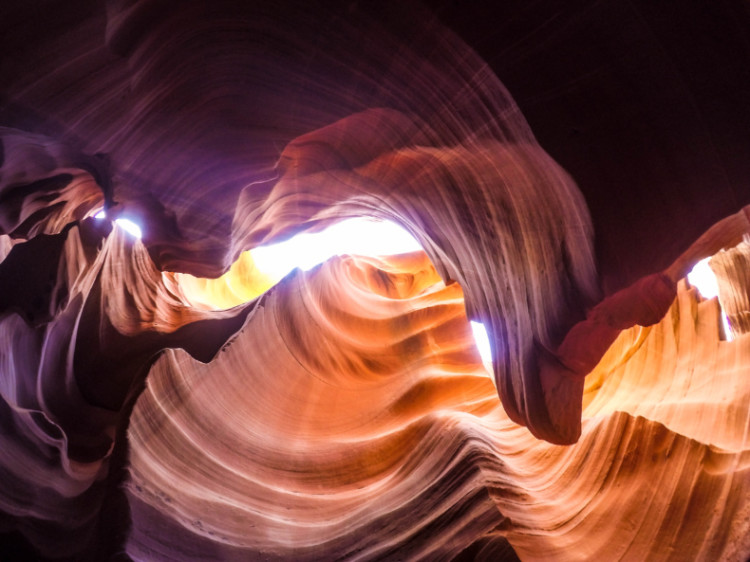 Antelope Canyon Fun Facts
Last Update on
February 08, 2023
Hardly anyone can deny the unique beauty of Antelope Canyon. This slot canyon in the Southwest has so much mystique, with its curved rocks and mesmerizing lighting.
Before you book an Antelope Canyon tour from Las Vegas, you should learn a bit about the area to know what to expect. Also, take some time to learn a few fun facts to get excited for your tour. So, here are 36 interesting and surprising facts about Antelope Canyon!
General Facts About Antelope Canyon
Antelope Canyon is located on private Navajo land near Page, Arizona.

The land that the canyon is located on specifically belongs to the Navajo Nation's LeChee Chapter.

Antelope Canyon is divided into two sections: The two main sections of the canyon are the Upper Antelope Canyon and Lower Antelope Canyon. You can read our post on whether the Upper or Lower Antelope Canyon is more popular to learn more about them!
The Upper Antelope Canyon is called Tsé bighánílíní, which means "the place where water runs through rocks" in Navajo.

The Lower Antelope Canyon is called Hazdistazí, which means "spiral rock arches" in Navajo.

It is named "Antelope Canyon" because there used to be large herds of pronghorn antelope that would roam the canyon and its surrounding area. The pronghorn antelope are no longer in the area.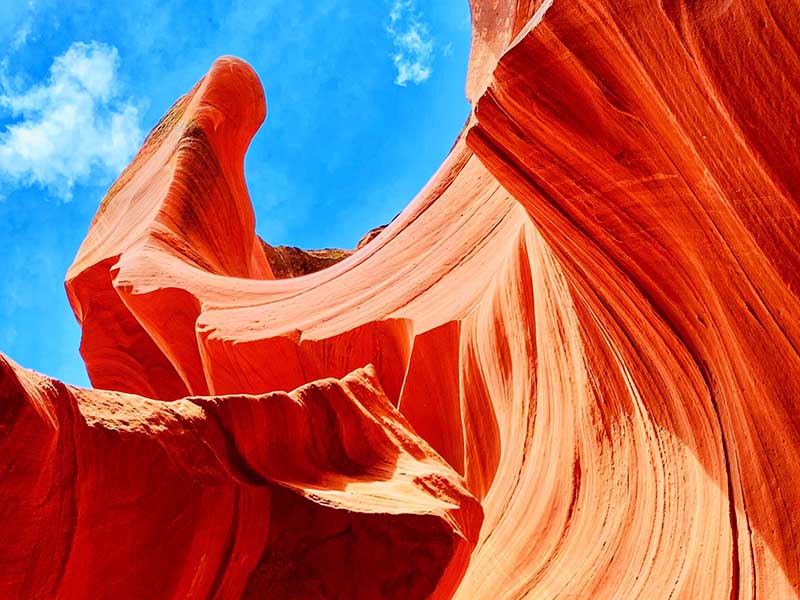 Geography Facts About Antelope Canyon
Antelope Canyon is a slot canyon that was formed by the erosion of sandstone, caused by flash flooding and wind over millions of years.

Slot canyons are canyons that are long, deep, and narrow, usually formed by the erosion of sandstone, limestone, or other sedimentary rocks.
Antelope Canyon is very susceptible to flash floods. Even when there hasn't been any rain at or near the canyon itself, waters from miles away can end up in the canyon.
The colors of the canyon's rocks vary from red to orange to yellow, and even pink. It depends on the time of day and the angle of the sun. The colors are more saturated in the summer than in the winter.
The light inside the canyon is ever-changing as the sun moves across the sky, creating different effects and shadows throughout the day.
The shape of the Upper Antelope Canyon resembles an "A," while the Lower Antelope Canyon looks like a "V."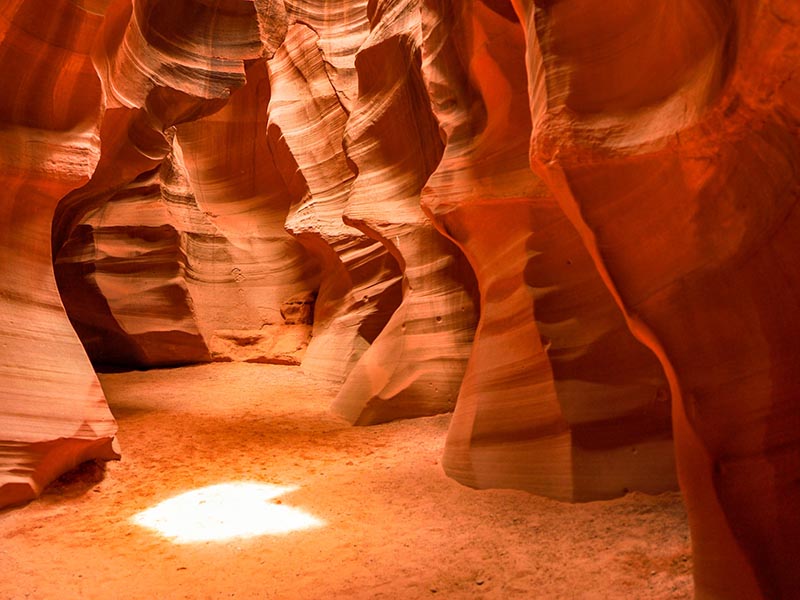 Spiritual Facts About Antelope Canyon
Antelope Canyon is sacred to the Navajo people and their culture.
In 1997, Antelope Canyon became an official Navajo Tribal Park, due to its spiritual importance.
Navajo people take a moment and pause when entering the canyon, to ensure that they're entering with the right state of mind.
To the Navajo people, Antelope Canyon broadly symbolizes the bounty of Mother Nature, as well as how impressive the passing of time can be.
Every four years, a ceremony is held to show gratitude to the natural forces that have created the unique shapes of the canyon.
Though most visitors treat the canyon with respect, a few don't. In the past, the canyon had to be closed so that the area could be purified after a visitor dumped human ashes into the canyon.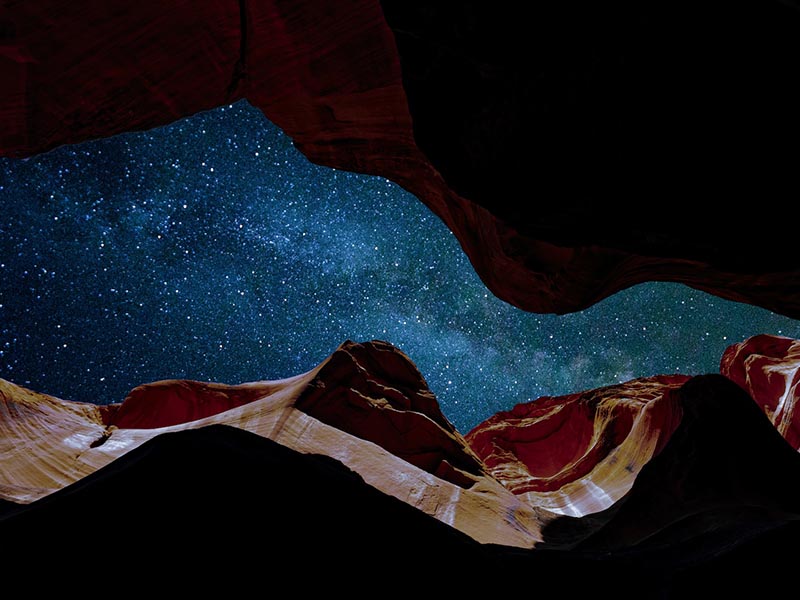 Facts About Antelope Canyon Tours
You can only access Antelope Canyon on a tour with a Navajo guide.
Antelope Canyon is far from major population centers like Las Vegas. Nonetheless, it's such an iconic spot that it's not hard to find tours that take you there, including Antelope Canyon tours from Las Vegas.
The most popular time to visit the canyon is during the summer months when the temperature is cooler and there is less chance of rain.
Antelope Canyon is a popular spot for hikers, and there are several trails that lead through the canyon.
Some of the more popular trails near the canyon include Horseshoe Bend, Ropes Trail, Waterhole Canyon Trail, and Rimview Trail.
Tours of Antelope Canyon have a strict capacity for safety reasons. Want to visit but tickets are sold out? Here's what you should do.
There are no longer Antelope Canyon tours that are intended specifically for photography, they closed in 2021.
Upper Antelope Canyon is a great spot for people with physical restrictions or who have a fear of heights. It is all at ground level and you don't have to do any climbing as you tour it.
Lower Antelope Canyon is longer than the upper section and it is harder to traverse. It gets very narrow at certain points and you won't always have even footing.
You have to descend five flights of stairs to get into the Lower Antelope Canyon!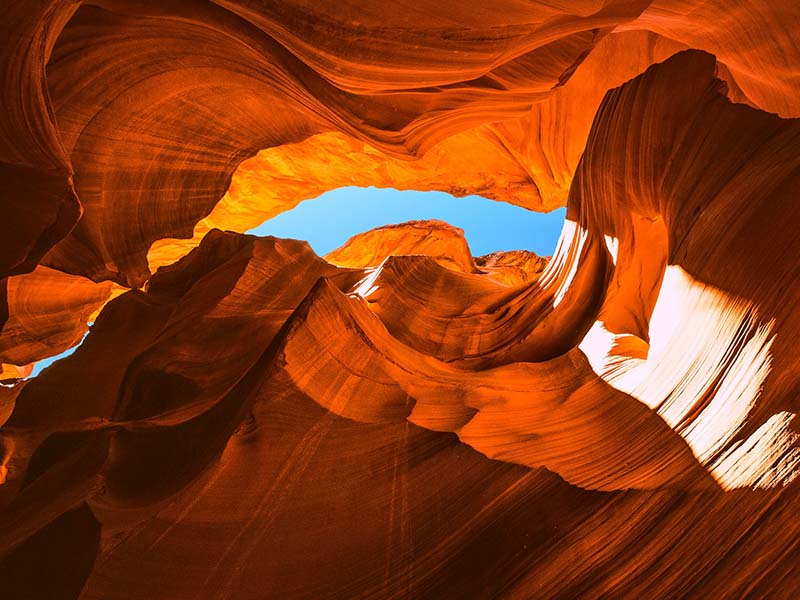 Unique Facts About Antelope Canyon
Antelope Canyon is one of the most photographed places in America, and it has been featured in numerous films and television shows.
The canyon looks great in photos but it's sometimes difficult to get good lighting inside the narrow walkways. March to October are the best options if you want to do some photography here.
Some people doubt the claim but, allegedly, the most expensive photo in the world at one point was taken in the Antelope Canyon. It was taken by Peter Lik and shows a ghostly beam of light. It was supposedly sold for $6.5 million!
Several rock formations throughout the canyon are iconic enough to have names. They range from simple ones like "Lion," to more interesting ones such as "The Wave and the Lady in the Wind."
The canyon is home to a variety of animals, including antelopes, desert squirrels, sheep, and prairie dogs. If you're a fan of wildlife, you might be able to capture some awesome wildlife photos on your tour.
There are a number of plant species that can be found in the canyon, such as cacti, sagebrush, and juniper trees.
Antelope Canyon is as ruthless as it is gorgeous. In 1997, eleven people died because of a flash flood in the canyon. The only person who survived was the tour guide, though he sustained serious injuries.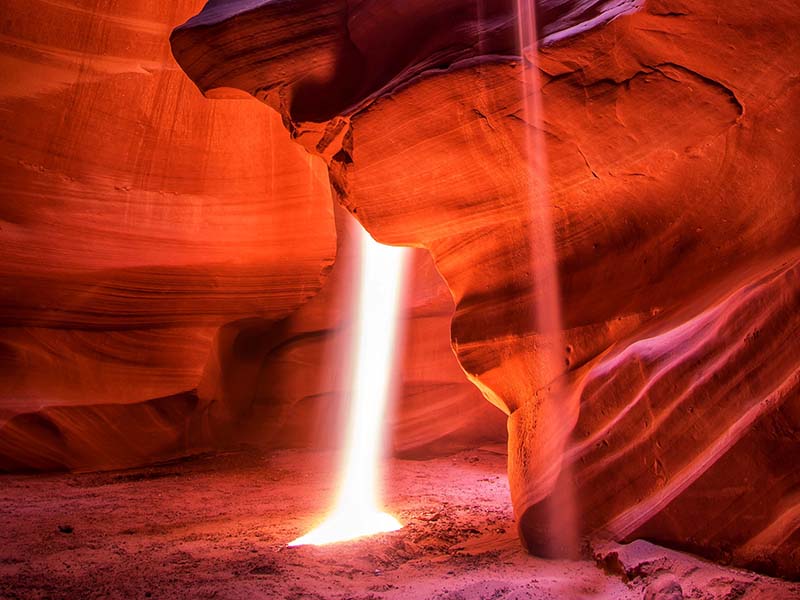 Final Thoughts
As you've no doubt realized by now, Antelope Canyon has much more than meets the eye. It has a rich history and continues to dazzle visitors to this very day! We hope you enjoyed reading these interesting facts about this majestic place. If you're planning on making the trip to Antelope Canyon and want to learn more, we have another article that goes in-depth into what Antelope Canyon is!
ABOUT THE AUTHOR
Matthew Meier
World Traveler. Mandarin Speaker. Founder of MaxTour.