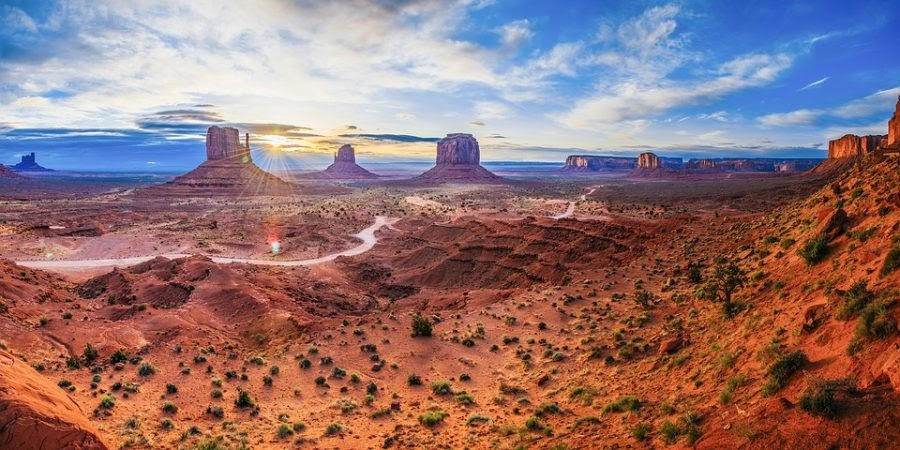 The Ultimate List of Las Vegas Natural Attractions
Last Update on
January 05, 2022
Las Vegas has more national parks within a day's drive than any other city in the United States.
When you include state parks, National Recreation Areas, and Navajo Tribal parks, there is not another city in America that offers as many opportunities to get outdoors than Las Vegas.
Combining Las Vegas and nature might seem strange for a neon extravaganza in the desert, but the natural sights near Las Vegas beat any other in the country.
Be aware that the distances in the American southwest are vast and driving distances can be long.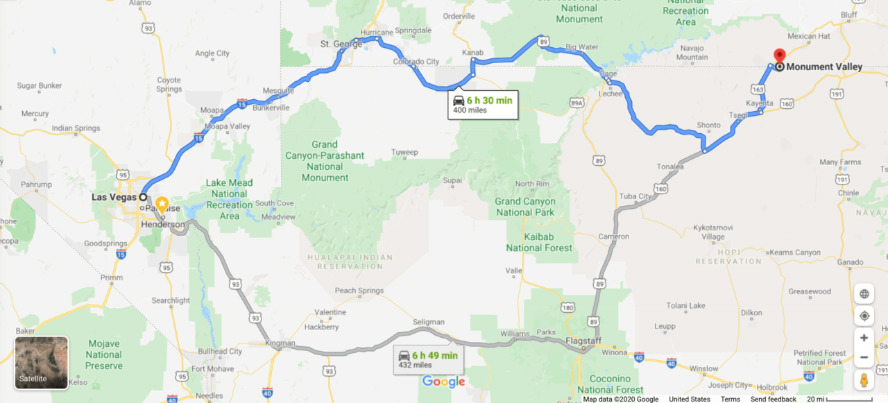 If you are short on time, we recommend finding tours to take you to as many of the places on this list as possible.
If you have more time than money, renting a car or RV is a great way to go.
Many of the places on this list are far from major cities yet close to each other.
Once you are out and about in your rental car, try to see as many places on this list as you can, you won't be disappointed.
If you are planning on renting a car to see many of the Natural Attractions around Las Vegas, you should buy a national park annual pass.
You can buy these passes at the entrance gate of most national parks and national recreation areas, they cost $80 and are good for one vehicle entry to all national parks and national recreation areas for one year.
They cannot be used at tribal parks like Antelope Canyon and Monument Valley.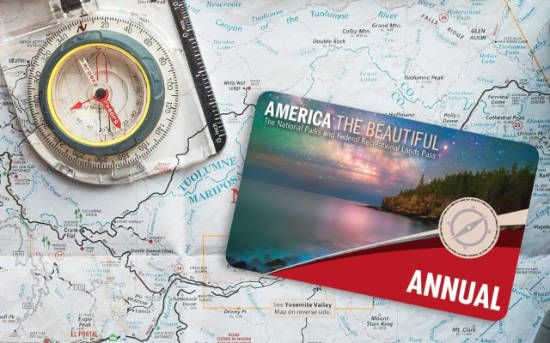 Here is our list of the top Natural Scenic Spots around Las Vegas that can bring you back to the real Wild West.
1. Grand Canyon National Park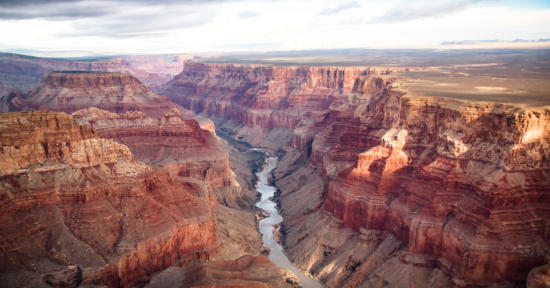 The second most visited national park in America, the Grand Canyon's some 6 million visitors a year come from every corner of the world to see its unique canyon landscape.
While most people have the notion that the Grand Canyon is a harsh desert landscape, the Grand Canyon sits at 7000 feet and is surrounded by the dense Kaibab National Forest.
This makes a perfect environment for camping, exploring the many trails on the rim of the canyon, and spotting roaming elk.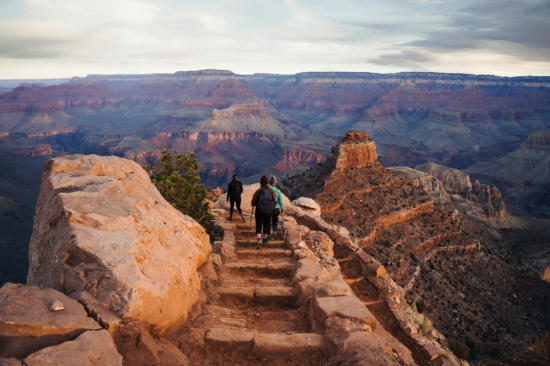 While there is a section of the Grand Canyon that is closer to Las Vegas, Grand Canyon West is typically much more crowded and doesn't provide the best Grand Canyon experience.
For an iconic Grand Canyon experience, Grand Canyon National Park needs to be your destination.
Don't Miss: Sunset at Lipan Point
Skip: Grand Canyon West Rim
How To Get There:
4.5 hour drive from Las Vegas
Entrance Fee: $35 per car, free with an annual pass
Take a 2 Day Tour: $239
2. Valley of Fire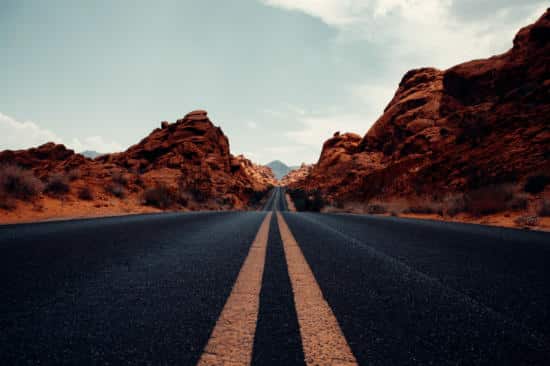 One of the lesser-known state parks in the Las Vegas area, Valley of Fire was discovered in 1912 while America was building a road connecting Salt Lake City with Los Angeles.
The road passed through a portion of the valley that was lined with towering peaks of fire-colored rocks.
Travelers got out of the car and explore the Valley floor and found it the best part of their trip!
Other than the enormous expanses of bright red and orange sandstone that give the park its name, you can also find evidence of human activity dating back as far as 11,000 years ago on the petroglyph carving trail!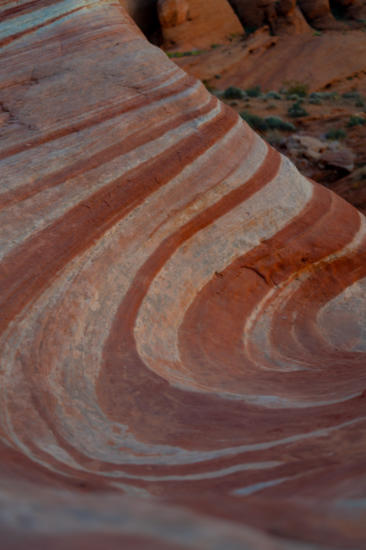 Valley of Fire is highly recommended and is our pick for the best natural getaway within one hour of Las Vegas.
Don't Miss: Fire Wave Trail, Petroglyph carvings
Skip: Arch Rock
How To Get There:
Distance from Las Vegas: 1 hour
$10 entrance fee, annual pass not accepted.
3. Zion National Park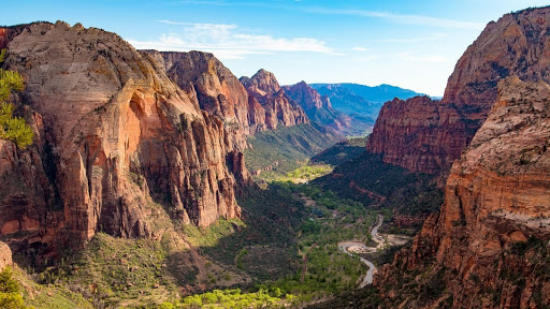 As Utah's first National Park, locals will always have a soft spot for Zion National Park.
The 4th most visited National Park for the last 3 years, Zion's location makes it convenient for a day trip from Las Vegas.
The great Virgin River that runs through this part of the west has been carving Zion's large sandstone cliffs for millions of years (not unlike the Colorado river carved the Grand Canyon).
Now, gazing upon Zion's wide canyons from thousands of feet above, or hiking through its narrow slot canyons will leave you with a whole new perspective of the state of Utah.
As with most of US national parks, doing some hiking is the best way to experience Zion.
Experienced hikers can try Angles Landing or the Canyon Overlook Trail.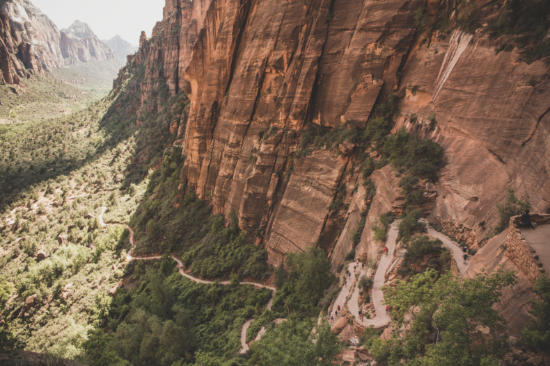 More modest hikers should go to Weeping Rock or the Riverside Walk.
Don't Miss: Weeping Rock
Skip: Emerald Pools
How to get there:
2.5 hours from Las Vegas, entrance fee $35 per vehicle or free with annual pass.
4. Bryce Canyon National Park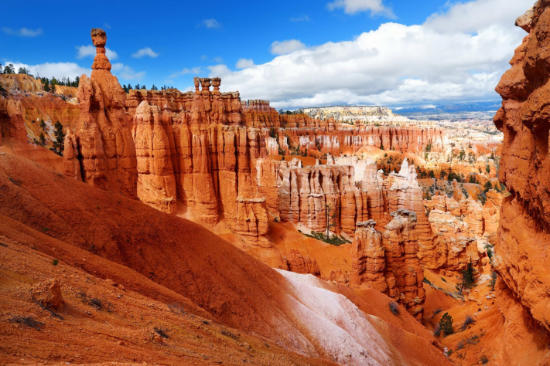 Famous for its unique geological features, Utah's Bryce Canyon is one of the few places in the world that has such perfectly preserved vertical, red-rock pillars referred to as "hoodoos", and landscapes of jagged, eroded red-rocks collectively known as amphitheaters.
At an elevation of 8000 to 9000 feet, Bryce Canyon turns from a jaw-dropping arid landscape in the summer, to a snowy wonderland in the early winter, ready for its visitors to snowshoe and cross-country ski through its perfectly preserved wilderness.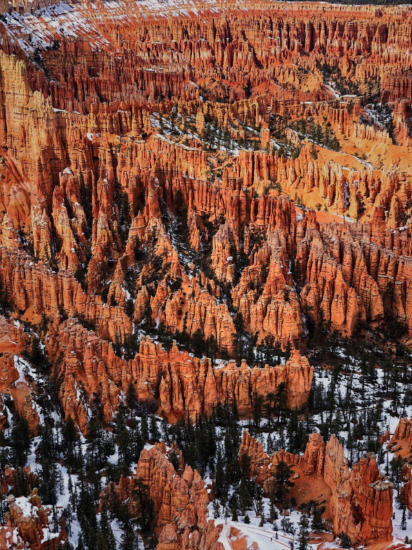 Don't miss: Queens Garden Navajo Loop
Skip: A visit in the middle of winter, most trails will be iced over and inaccessible.
How To Get There:
4 Hours Driving From Las Vegas
Entrance Fee: $35 per car or free with an annual pass
Visit as part of a 3 day tour: $379
5. Upper/Lower Antelope Canyon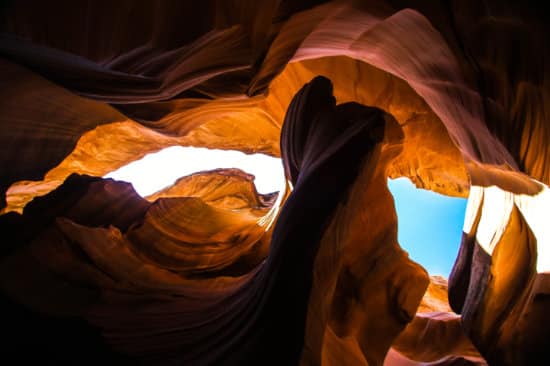 Once a relatively unknown complex of canyons in the far west end of the Navajo Nation, Upper and Lower Antelope Canyon have only been open to the public since 1997.
Upper and Lower Antelope canyons are part of a drainage system that has frequent flash floods that shape the soft Navajo sandstone into an other-worldly shape.
Hiking through upper and lower antelope canyons with a local navajo tour group will be a unique experience for any visitor to the southwest.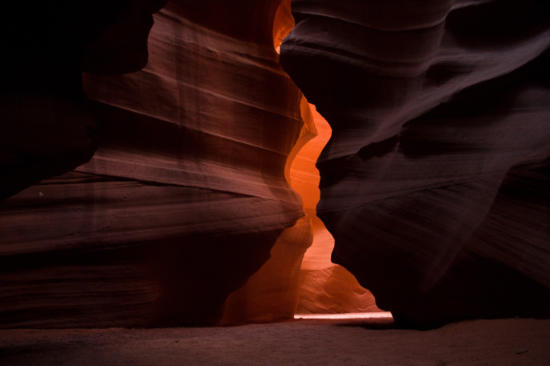 Related: For more information about the difference between Upper and Lower Antelope Canyon, see our in-depth article here!
Don't Miss: Lower Antelope Canyon in the morning
Skip: Upper Antelope Canyon outside of light-beam season (May-September)
How To Get There;
4.5 Hours By Car from Las Vegas
Take a one day tour: $199
Entrance Fee: $55-$100
6. Death Valley National Park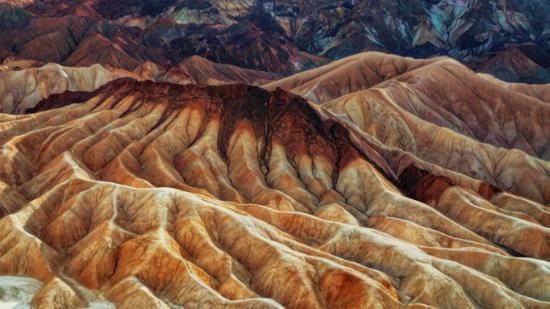 To the west of Las Vegas and across the California border, Death Valley is both the lowest and hottest place in all of North America with Badwater Basin lying 282 feet (86 meters) below sea level and Furnace Creek in Death valley reaching a scorching 134 degrees Fahrenheit (56.7) celsius.
About that name: A group of pioneers got lost in Death Valley in the winter of 1849-1850 and thought they would be buried there, so they named it Death Valley. Despite such a morbid name, a wide variety of wildlife flourishes in Death Valley.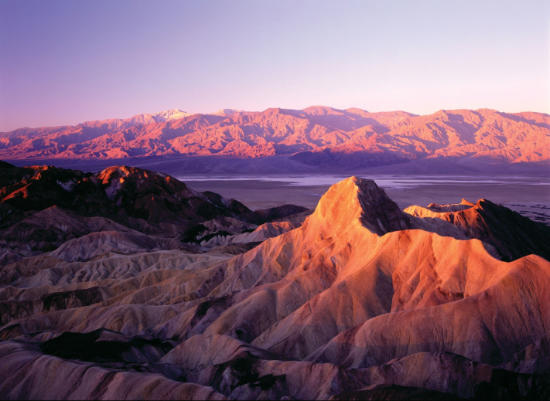 Given the extreme weather, visiting Death Valley in the summer can severely limit your experience. Plan ahead!
Don't Miss: A drive to the top of Dantes View
Skip: Devils Golf Course
Distance from Las Vegas: 2 hours, $25 entrance fee or free with annual pass
Take a tour $169
7. Hoover Dam and Lake Mead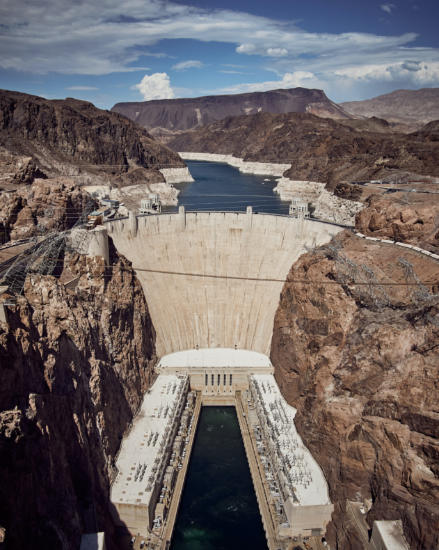 Next on our list of magnificent natural wonders around Las Vegas, is the one closest to Las Vegas; the Hoover Dam.
With construction starting in 1931, the Hoover Dam was, and still is, a marvel of American engineering that was placed in one of the most geologically attractive areas of the Southwest.
The construction of the Dam resulted in America's largest reservoir, Lake Mead, which is now a popular attraction for water sports enthusiasts and hikers who enjoy the wildlife on the banks.
You can either take a full tour through the dam to get some insight into the history and upkeep of one of America's most important hydroelectric plants, enter for free and enjoy one of the many lookout points with sweeping views of the Colorado river, the dam, and Lake Mead, or pay entrance to Lake Mead National Recreation Area to spend the day on the water.
Don't miss: A walk across the dam
Skip: Visiting during the daytime in the summer, it is too hot!
How to get there:
Time from Las Vegas; 30 mins. Cost to Enter: Free for the top of the dam, visitors center, and lookouts. $30 for a power-plant tour, $25 for entrance to Lake Mead NRA
A variety of Hoover Dam Tours
8. Horseshoe Bend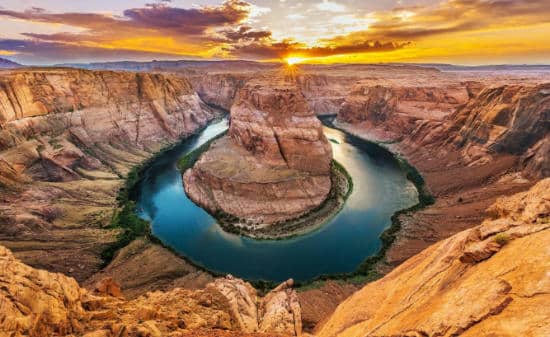 Situated just a few minutes away from the Antelope Canyons, Horseshoe Bend is one of the most photographed locations in the world.
Horseshoe Bend is also one of the few places where people can witness the Colorado River making a dramatic 270 degree bend around a column of hard sandstone.
Hiking around the bend and finding a pleasant spot to overlook the bend is attractive at sunrise and sunset.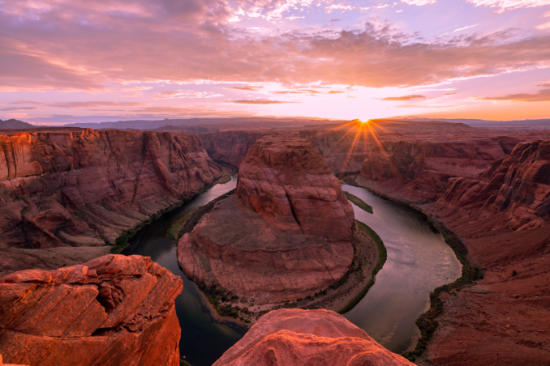 Don't Miss: Sunset over the bend
Skip: A midday visit in the summer
How to get there:
4.5 Hours from Las Vegas, 10 minutes from Antelope Canyon
Take A Day Tour: $199
Entrance: $10 per car
9. Coyote Buttes (The Wave and Buckskin Gulch)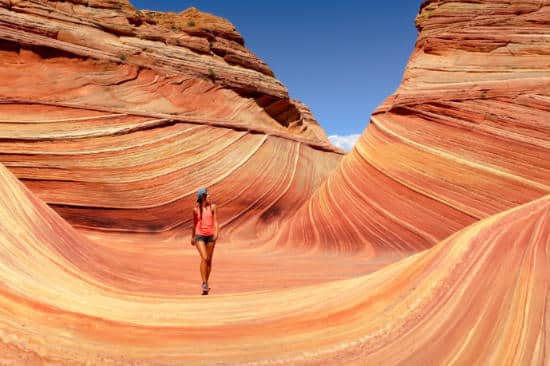 Straddling the Arizona-Utah border is the Coyote Buttes, a wilderness area that is most famous for The Wave and Buckskin Gulch.
Most of the attractions in this area are results of the erosion of the Navajo Sandstone rock formation (much the same as Antelope Canyon).
This includes The Wave, a series of shallow canyons that have been shaped into a smooth, ocean wavelike structure, and Buckskin Gulch, one of the longest and deepest slot canyons in the area.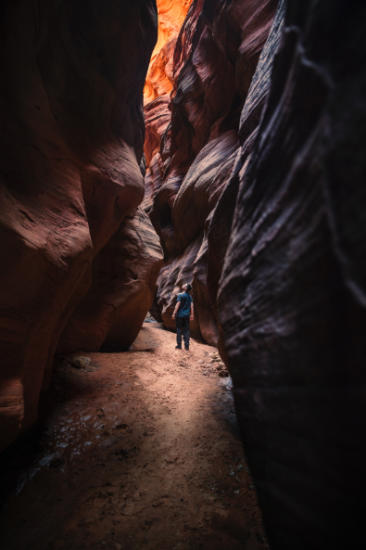 You need permits to gain access to Coyote Buttes, so do the research and plan ahead!
Don't Miss: The Wave
Skip: Trying The in person Wave lottery, book your permits online instead
How to get there:
5 Hours from Las Vegas
Entrance Fee: Entrance is by permit only, $5 to join the permit lottery (Online or in person)
You must secure your own permit, they do not allow tour companies to get permits and lead tours to the Wave.
10. Monument Valley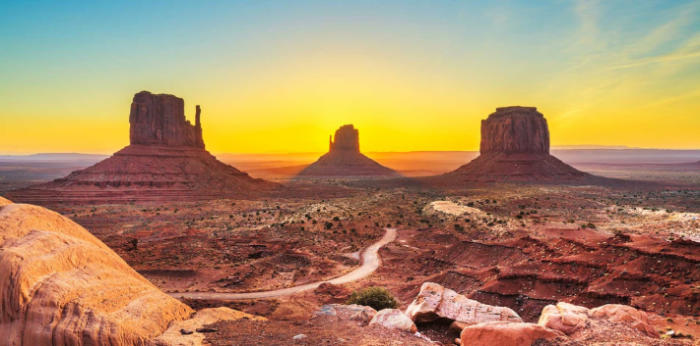 Having been the backdrop for many classic American Western films, Monument Valley has become the quintessential western landscape in the minds of most Americans.
The farthest spot from Las Vegas on our list, it is worth fitting Monument Valley in on any overnight trip if just to get a glimpse of the towering buttes and mesas shooting up from the flat desert floor for miles.
Don't Miss: A jeep tour of monument valley
Skip: A meal at The View restaurant
How To Get There:
6 hours from Las Vegas, 2 Hours from Page, AZ
Entrance Fee: $20 Per Car, No Annual Pass Accepted
Join a 3 Day Tour: $379
11. Red Rock Canyon National Conservation Area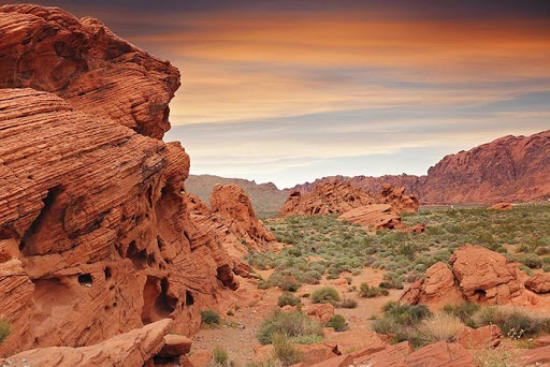 The closest national conservation area to the city of Las Vegas, Red Rock is a fantastic option for a day trip for visitors to Sin City.
The cliff sides at Redrock can tower up to 3000 ft (910 m), making it a popular destination not only for photographers and sightseeing enthusiasts but also for serious hikers and climbers.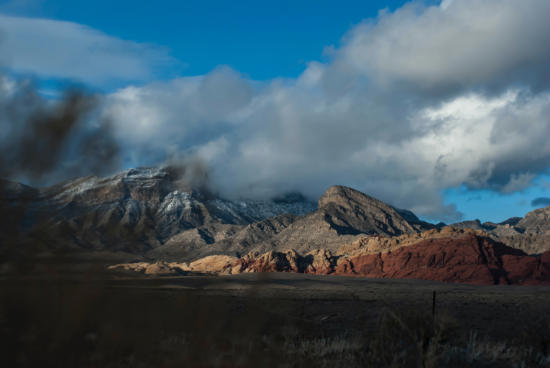 For a list of some great hikes in Red Rock, see here.
Don't Miss: Calico Tank
Skip: Pine Creek Canyon & North Oak Creek Canyon
How to get there:
Distance From Las Vegas: 30 mins
Entrance Fee: $15 to enter or free with annual pass
Take a scooter or van tour: $129
12. Lake Powell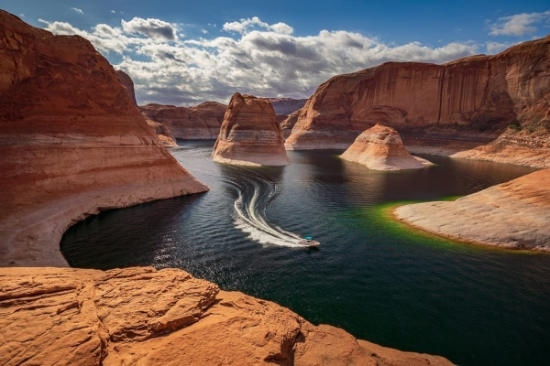 Made because of the Glen Canyon Dam, Lake Powell stands proud as the second-largest man-made lake in America right behind Lake Mead.
Lake Powell's 2.5 million acres that span across Arizona and Utah make it one of the most popular summer destinations in the area.
Other than it's dazzling blue waters and desert landscapes that can be seen from many overlook points, Lake Powell also provides a perfect getaway for those looking to do watersports, fishing, or enjoy life on the water on a houseboat.
Don't Miss: Rainbow Bridge National Monument
Skip: Antelope Canyon Boat Tour
How to get there:
4.5 hours from Las Vegas
Entrance Fee: $30 or free with annual pass
13. Great Basin National Park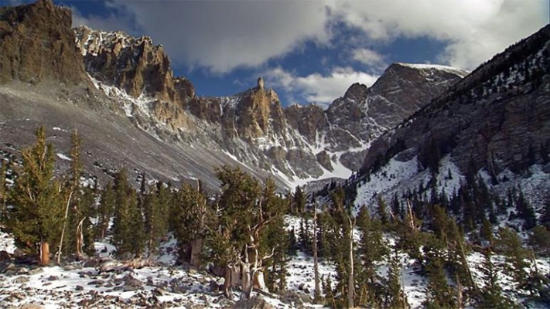 Having some of the most iconic landscapes in the West, it surprises many people to learn that Great Basin National Park calls Nevada its home.
Although still far from Las Vegas, Great Basin's towering peaks and pristine caves make it a popular location for outdoor enthusiasts around the country.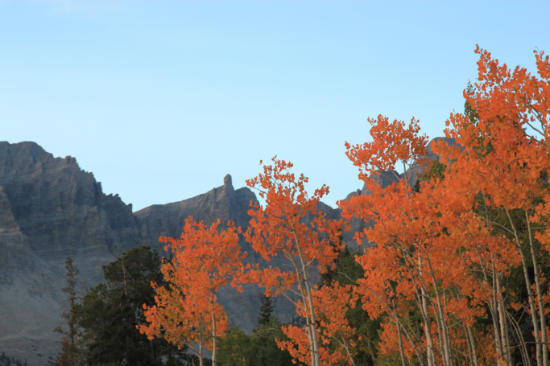 Don't Miss: Star Train
Skip: Stella Lake
How To Get There:
4.5 hours by car
Entrance fee: Free
14. Grand Staircase - Escalante National Monument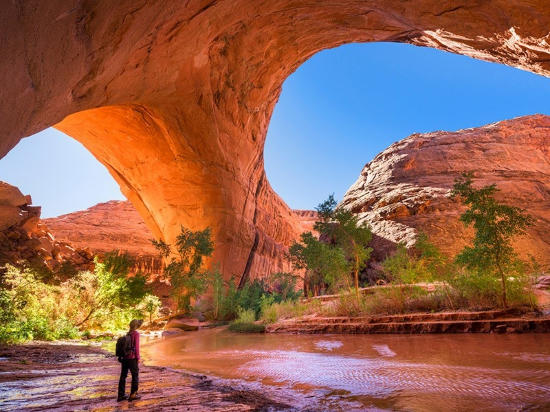 One of the largest National Monuments in the United States, Grand Staircase Escalante is home to one million acres of remote, desert land.
In fact, the Grand Staircase Escalante is so large and so remote, that it was officially the last area in the continental United States to be mapped!
Some adventurers are still to this day exploring rarely seen areas of this natural land, but most visitors to the monument end up on ones of its many scenic trails that showcase waterfalls, arches, canyons, and jaw-dropping rock formations.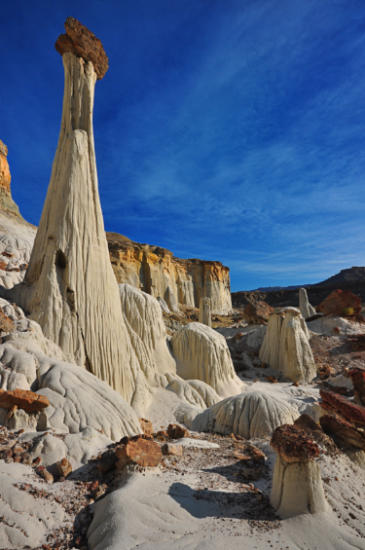 Don't Miss: Zebra Slot Canyon, Driving along Highway 12
Skip: Lick Wash, Petrified Area
How to get there: 3.5 hours from Las Vegas
Entrance fee: Free
15. Joshua Tree National Park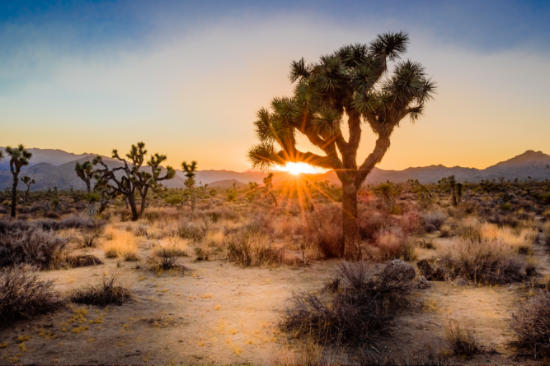 Named for the Joshua Trees that are scattered throughout the park, Joshua Tree National Park is the culmination of two of America's most pristine deserts, the Mojave and the Colorado.
It's extreme weather, strange geological formations and unique biodiversity all make it feel as if you are taking a hike on a different planet.
Only a national park since 1994, Joshua Tree National Park is a vastly underrated destination in the southwest.
At only 2.5 hours from Los Angeles and 3.5 hours from Las Vegas, it makes the perfect escape from the bright lights of the city.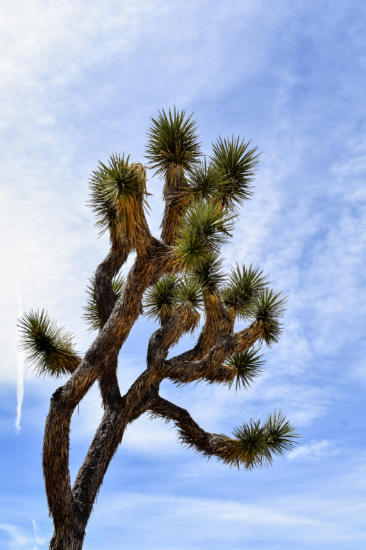 Don't Miss: Stargazing at night
Skip: Ocotillo Patch
How To Get There: 3.5-hour drive from Las Vegas, 2.5-hour drive from Los Angeles
Looking for more fun things to do outside? Check out our trips to Seven Magic Mountains!
Need something to eat once back in Vegas? Check out some of our favorite Chinese food restaurants in Chinatown.