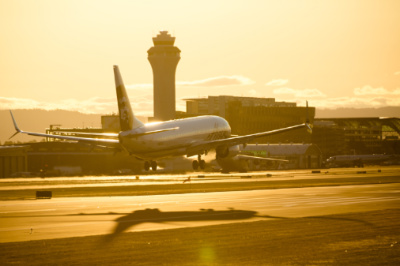 What is the Closest Airport to Page, Arizona
Last Update on
July 16, 2021
Page, Arizona is the gateway to some of the biggest destinations in the Southwest, including Antelope Canyon, Horseshoe Bend, and Lake Powell. Unfortunately, it is far from all major urban cities and airports. If you are looking to fly to Page, here are the closest airports:
Page Municipal Airport (Inside the City of Page)
The most convenient airport is also the least served.
Contour Airlines offers direct flights to Las Vegas and Phoenix from Page and connecting flights from around 20 cities.
Flagstaff Pullium Airport (134 Miles from Page)
After Page Municipal Airport, Flagstaff Pullium Airport is the closest to Page. With direct flights to Phoenix, Dallas, and Denver, and connections to hundreds of other airports worldwide, Flagstaff Pullium Airport is a convenient option for travelers to Page.
St. George Regional Airport (158 Miles from Page)
St. George Regional Airport in the City of St. George is a possible landing spot for visitors to Page, Arizona. With major carriers like United and American serving regional destinations like Salt Lake City, Denver, and Phoenix.
Phoenix Sky Harbor Airport (276 Miles)
The biggest airport in the state of Arizona, Phoenix Sky Harbor is a great option for cheap flights when your final destination is Page. With direct flights to dozens of cities and many low-cost carriers like Frontier and Spirit serving the airport, this option is one of the best for getting to Page on a budget.
Las Vegas McCarran International Airport (280 Miles)
Another great option for getting cheap flights and continuing to Page, Las Vegas has connections to all major US cities and dozens of cities around the world.
If flying into Las Vegas, we have a great selection of tours to Page, including an Antelope Canyon Day Tour and an Antelope Canyon 2 Day Tour.